Ahead of the return of collective inter-county training this week Pat Spillane says that the GAA have got the new playing calendar "all wrong", with the All-Ireland football championship set to be completed by the end of July.
It's designed to give more prominence to the club game, which has usually played second fiddle to the inter-county game, with club competitions having to be run off in a short space of time in seasons where replays delayed the All-Ireland football championships.
The restructuring was brought in at the association's congress in February of this year, passing without a vote, and it means that next year's All-Ireland final will happen on 24 July - a first decider in that month since 1908.
On top of that only All-Ireland finals can go to a replay, with all other knockout fixtures set to be decided on the day.
While the change has long been called for by club players, Spillane, speaking on RTÉ's Sunday Sport, said that Croke Park are damaging their own promotion potential.
"Next year, for six months, there'll be no more inter-county football," he began.
"We're taking our high profile games, which are inter-county football and hurling, out of the shop window for six months. [There'll be] no opportunity to generate money, no opportunity to generate a high profile for the game, for Croke Park, and for the players.
"Croke Park, from July on, will only have Ed Sheeran kicking a ball around; it's crazy."
"I can see the idea behind a split season, and it's vitally important that the club and inter-county player is facilitated, but I think the real way to go is to alternate. That ensures all year round, top-class, high profile GAA.
"So, for example, for the first six months of the year you'd have club hurling and inter-county football; for the last six months you'd have club football and inter-county hurling.
"The following year you alternate it, which means GAA all the year round.
"I think it's a complete own goal for six months to take our high profile [off]. While club matches are brilliant, they're low profile, parochial, they don't have a national profile, or a revenue-generating capacity which we need for the association.
"I think we need to address the calendar."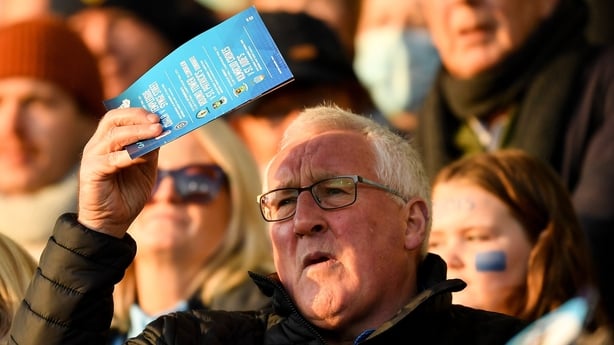 The eight-time All-Ireland winner went on to express his concerns over player burnout, with inter-county training set to resume this week for players whose club have been knocked out of their respective championship.
"Bear in mind that a lot of the boys playing this weekend, on beaten teams, will be starting their inter-county training on Wednesday," Spillane added.
"There's no rest for them. Take the Kerry lads, they went from their All-Ireland semi loss to Tyrone straight into the club championship.
"For the top level player it's all year round - there's no break at all. Their official training starts on 8 December, but most of these lads have had a gym programme for at least six weeks.
"The season - from pre-season competitions, to the league, into a condensed championship - is now a race and we're rushing."