"It was pure emotion". The words of Conor Glass after Glen won their first Derry senior football title when defeating neighbours Slaughtneil.
The early part of the last decade saw Glen win four minor titles on the spin. There was an expectancy that senior success would follow. Glass, however, took the offer to head Down Under and signed professional terms with AFL club Hawthorn. He did not regret the move, though in the back of his mind thoughts of club success back home were circulating.
In 2019, he watched on (he couldn't play as he was still contracted to Hawthorn) as Magherafelt edged out the Glen by a point in the county decider. A year later Glass opted to return home. He was back with his own, starring for Derry as they won promotion to Division 2, before Donegal were pushed all the way in the Ulster quarter-final.
And then on 7 November came that long overdue success for the Maghera club.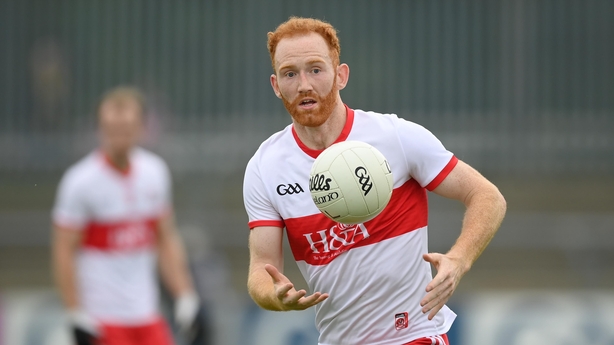 It's been quite a year for the 24-year-old. Speaking at the lauch of this year's AIB GAA Club Championships, Glass said: "Two of the goals I had in my head when I decided to come home are now ticked off. I've got to make another two or three goals!
"The end goal, the ultimate goal is to win an All-Ireland with Derry. We're going in the right direction, though it might take a few years considering the age profile we have in the team."
"The Donegal game was a tough one to swallow. We controlled the game but we couldn't get over the line. I suppose it's all down to a lack of experience, to a lack of championship experience. We'll be better for it
For now, minds are focused on Sunday next and and Glen's maiden venture into provincial combat against Donegal champions St Eunan's in Letterkeny. Still it's hard for Glass to forgot those moments when county success was finally realised.
"The 2019 final, when I was sitting on the bench and got beaten by a point, played a big part in the victory. A lot of the players had the motivation to go one step further. We won in with a steely focus. Fifteen to 20 minutes in, we were fully in control of the game but couldn't capitalise on the scoreboard, that's typical Slaughtneil, they are able to hang in. The goal before half-time was massive for us. In the end it was fifteen players on the pitch doing their all.
"We were able to soak in the atmosphere in the last 10-15 minutes. Not many players get to do that in a county final. It was pure emotion, pure relief to finally get over the line."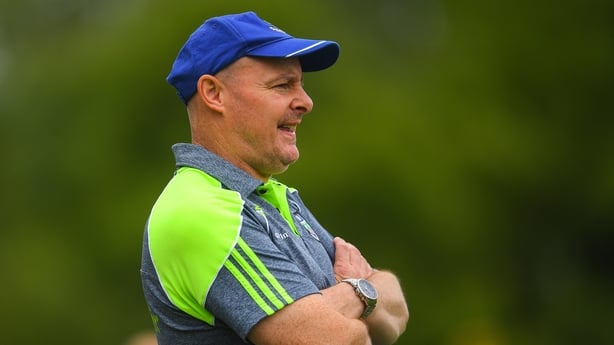 Steering the Glen ship is Malachy O'Rourke. An experienced manager, a respected figure in the game.
When asked what O'Rourke has brought to the club, Glass's succinct replay was: "A county title".
Elaborating more, he added: "He goes through every blade of glass, he's so engrossed in the sport. Malachy will pick up the finest of details, whether it's the opposition or our own performance. Wherever Malachy goes, success seems to follow.
"He's just a good man to have around, just the way he talks to the players, the way he motivates us. He has a good right hand man in Ryan Porter, he does all the physical and training side of things, but it's Malachy who offers the final words."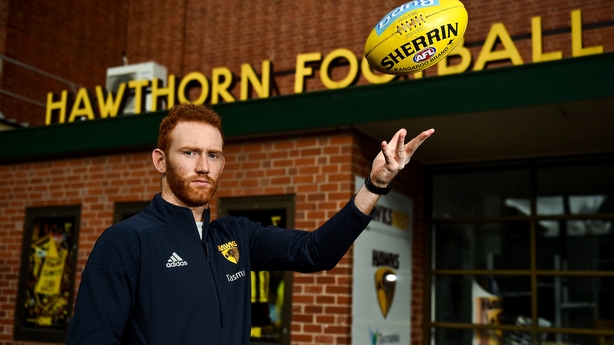 Glass spent five years in the AFL with Hawthorn. He does miss the life of a professional player and the beach weather, but watching on as Glen lost that county final two years ago by the bare minimum only intensified his reasons to come home.
That said, he has passed on some of the knowledge he gained in Australia to good effect.
"I'd like to think I was a guide to the younger players in the county final, that when they hit the field of play they were chilled out and ready for it. Players perform better when they see other beside them put in a big tackle and kick a big score. Talking the talk beforehand is all well and good but acting on the field is massive.
"Seeing Slaughtneil going on to win two or three Ulsters would put fire in your belly"
"I hope I played my part both on and off the field."
Growing up, Glass would have known many of the Slaughtneil team that had success at county and provincial level. It's fair to say there was a certain envy, but now Glen have their chance to scale similar heights
"Seeing Slaughtneil going on to win two or three Ulsters would put fire in your belly. We played against Slaughtneil teams in underage and would have come the right side on may occasions. To see them do it at senior level was tough to swallow.
"Now we have the chance to make an even bigger mark. Like all county winners, St Eunan's will have momentum but the Derry championship is very difficult to win, it's one of the most competitive county championships in the country. We're looking forward to the challenge."