Jonny Cooper. Dessie Farrell. Jayo.
Na Fianna have supplied their fair share of Dublin football greats. They have won the county crown five times, including three in a row from 1999 to 2001, and contested another three finals.
But today marks the Glasnevin club's first appearance in a Dublin senior hurling decider (live on RTÉ2, 5.45pm), despite a long presence at the grade.
Na Fianna were formed as an offshoot of what is now Ballymun Kickhams in 1955 and in the early days hurling was as prominent as football.
They achieved senior status relatively quickly but never got over the semi-final hurdle, notable last-four defeats coming at the hands of the Crumlin Leinster-winning outfit of 1979 and the Faughs side that won back to back in 1986-87.
Decades of club and county football success had had an effect though, and by the early 90s, numbers had dwindled to the point where there was no minor team.
Tom Ryan hurled with the club from the late 1960s and went on to become a coach and official. He was part of a group that approached local schools to revive what is now a thriving underage programme, with hundreds of girls and boys attending the Saturday morning Under 5 sessions.
"We started from scratch and worked our way up gradually through the years," he told RTÉ Sport. "Gradually football and hurling were given equal status in the nursery.
"In 2006 and 2007 we got to the minor A final and were beaten both times. 2012 was our first minor win since 1982, then we won five out of six minors and a couple of U21s.
"So there's a kind of a golden age there of players that have come through to the senior team.
"There has always been a strong core of hurling in the club. Football got a bit more prominence then when they started to be successful but I think we've redressed the balance now."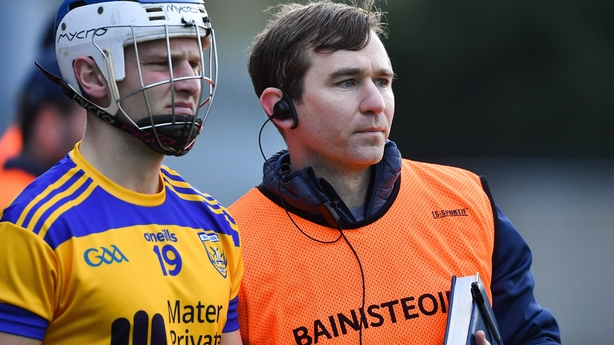 Na Fianna now have over 3,000 active members and Ryan estimates around a quarter of their 190 or so teams are hurling. There are five adult hurling sides, two U20 and two minor.
Dublin star Donal Burke and his brothers Kevin and Seán are among multiple sets of siblings on today's panel while county stalwart Liam Rushe transferred in this year and has been "a tremendous addition to the team. We were crying out for a mature hurler to go in with the young lads."
"It's a remarkable achievement just to be in the final and I feel they have a reasonable chance if they perform on the day."
Na Fianna will have their work cut out if they are to become the first team from the Northside to triumph since Donnycarney's Craobh Chiaráin in 2006.
Their opponents Kilmacud Crokes were champions in 2012 and 2014 but lost three finals in a row from 2016-2018.
Goalkeeper Eddie Gibbons (21) was a non-playing panellist when Crokes, then under Anthony Daly, lost a replay to Ballyboden three years ago.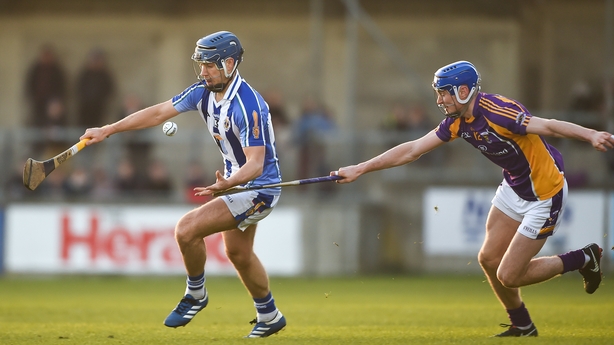 "We got to two finals and were very disappointed with how they went," Gibbons told RTÉ Sport. "It probably has stood to us. We learned a lot from that era, from ourselves and the management back then.
"I think the hurt still exists for a lot of players. But this year it's a very new team.
"There are still a few lads, Bill O'Carroll, Naomhan Ó Riordáin, Caolan Conway, they're still knocking around, so I think we still have a good mixture of experience with a lot of freshness from the younger lads coming through off recent minor teams.
"We're just going to focus on the game and we're not going to dwell on past defeats or any of that. I don't think there's any point. I think it's just putting our energy in the wrong place to be honest.
"There are a few small things that we have already addressed in past years that went wrong on that day (2018). We were a team that used to focus maybe outside our circle too much in the past, and I think we have got that right this year. We are very focused on ourselves and what we can do and how we can dictate our own performance."
Na Fianna had a comfortable victory over Lucan Sarsfields in the last four while - just like in 2018 - Crokes defeated champions Cuala to get to the big show.
"They are a team that has won a lot in the past, and they've put us through our own misery as well a few times," reflects Gibbons on stopping the Dalkey side's drive for another three in a row.
"So it was a huge result for us, but I think we take each game as it comes and we don't fear any opposition we come up against.
"They were obviously All-Ireland champions, so it certainly would give other clubs in Dublin the belief that you can go that far."
Ryan echoes that sentiment, suggesting that whoever wins today, Cuala's success has raised the confidence of the capital's small-ball contingent.
"It was a huge boost for Dublin hurling and the respect with which it's viewed. That a team would come and win not only one but two All-Irelands. Wouldn't it be lovely to be able to emulate that?"
Kilmacud Crokes v Na Fianna, live on RTÉ2 and RTÉ Player from 5.45pm Saturday