Jamie Wall believes that new Galway boss Henry Shefflin will be able to identify weakness in Kilkenny better than any other manager, which should make for a fascinating clash with Brian Cody's side in this year's Leinster championship.
Wall (29), a Fitzgibbon-Cup winning bainisteoir with Mary I and also over Cork intermediate hurlers Kilbrittain, is a rising star in management, having seen his own dual playing career ended when he suffered a spinal injury in 2014.
"I'm not surprised that Henry Shefflin has got a very important and big job. In my eyes, he's the best hurler I've ever seen play," Wall told RTÉ Sport. "But also, he has two All-Irelands won as a club manager with Ballyhale. So his pedigree as a manager, while it's in the process of being proven, it's got a hell of a start.
"Something I really like about him when I watched him on television of late is he's quite statesmanlike. It strikes me as if he's almost born for that leadership/management role. He doesn't use the Sunday Game or any of his analysis or punditry, he doesn't use that as an advertising platform. It's not like Gary Neville, before he took his ill-fated managerial role. Shefflin hasn't done that. He's been able to straddle that line of being clearly very astute and in tune with the modern game, while also not really giving away too much, in true Kilkenny fashion.
"His time in charge of Ballyhale is probably an indication of the kind of manager and the brand of hurling he's going to employ. I felt Ballyhale had that old Kilkenny style and steel, but they used the ball a lot shorter and smarter when they needed to. They played modern hurling, and I think it's going to be quite interesting to see how he sets up a team at intercounty level, because tactically the game has advanced an awful lot in the last while.
"He's been involved at the front of that in club level, and involved in terms of analysing games. So it's going to be really interesting to see how he sets up an intercounty team. It's the most interesting appointment they could have made.
"They're going to play Kilkenny in the Leinster Championship at least once, probably twice, and they could play them again in an All-Ireland. It's going to be really, really interesting to see Shefflin and Cody, and how that whole thing plays out, how he sets up to try and beat Kilkenny.
"What does Shefflin think is wrong with Kilkenny? It's not that he's going to come out and say that, he's not going to give a Brendan Rodgers-type answer where he details everything the other manager is doing wrong. But it's going to be seen in what he does tactically. Where does he see Kilkenny are weak? Because it's something that you don't get too often out of them when they're doing their punditry."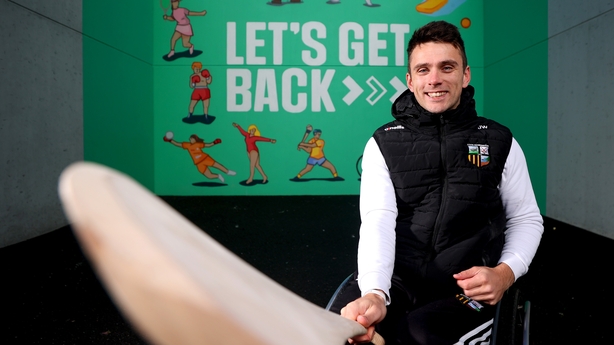 Does he think the game's most decorated player can help Galway bridge to the gap to a Limerick team that have won three of the last four All-Ireland titles?
"There's a lot of improvement everyone has to make, to be quite honest with you, to get to the level Limerick are at. I know Galway ran them close on the scoreboard in 2020, but I feel Limerick were more comfortable that day than the scoreboard. Limerick had something like 19 wides.
"Galway have had a lot of success at underage. Now the merits of that success, and where it has left them developmentally, those minor players are only getting three games a year to win an All-Ireland. Has that actually been the big positive that Galway people hope it is?
"One thing is sure, there's tonnes of hurlers in Galway. There's tonnes of ability there. It's now, how do they get to a level to first of all compete with Limerick physically? You look at them and say, they're fierce physical men. But the way Limerick are now is, they're not just physical. They're conditioned beyond belief. They're big men that can move. And they can keep moving for a lot longer than most men that size can go.
"I know they've a lot of time for Lukasz [Kirszenstein], their S&C guy. And he's highly regarded and highly sought after. I wonder, is catching up to Limerick not so much a job for your immediate senior team S&C and senior team management, but a longer-term structural issue. What have Galway county board got in place at U14, U15, U16, leading up to U17.
"Not just are they winning these competitions between kids, because that's not really the barometers. It's what's being done with the first 70 hurlers in Galway at each of those ages. What are they doing in terms of a base at strength and conditioning. What are they doing in terms of learning the game in different ways tactically?
"I can tell you now that Limerick are that the vanguard at the age. I was involved with a Cork underage team for two years. At U15s, we were miles ahead of Limerick. At U16s, we were still ahead, the gap was closing. By minor, that Limerick team beat that Cork team, and beat them well in championship. So what are they doing over three years to bridge gaps and make their teams long-term better able to do it at the top? And what can the rest of us learn from that?
"So it's not just going to be at Henry Shefflin's door. It's a longer term thing. In the immediate term, I think he's got a lot of interesting decisions to make. What he has is, he's got a squad that are not 'old old'. He's got a couple of players that are in that age, 28, 29, 30, which is not that old. But it's like, 'where are we going with all these guys at the same time?' Which are the ones that are going to become the leaders of the team? And which ones are going to be moved on?"
Wall is excited at the prospect of getting back on the sideline for the Fitzgibbon Cup, which was cancelled last year due to the pandemic.
Colleges have sometimes struggled in recent years to get their inter-county stars, who are often in receipt of scholarships, onto the pitch, never mind training.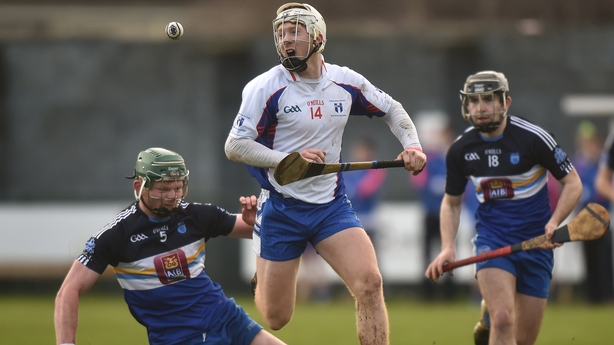 The new split season specifies that the Fitzgibbon should finish by the eighth Sunday of the year, a week before the hurling league begins.
But Wall says most county managers recognise the value of college competition in their players' development and that he is happy enough just to have them available for games if they are called for county training.
"I would like to think managers at inter-county to see the value that I do in colleges GAA. A lot of them do, I know that.
"John Kiely is probably the best example. Right now he's the top manager in the game, the top team. I know John has always valued the Fitzgibbon Cup. He has spoken about the virtues of getting his guys to experience colleges GAA… and not just in terms of the standard but as experience.
"The new Tipp manager Colm Bonnar has played colleges GAA and has managed, won a Fitzgibbon Cup with WIT. So I'm hopeful he's going to be another person who sees the merit in it.
"It helps their players become better players for them and better people. So while we may be a small bit squeezed time-wise there might be a bit more congnisance of the merit of these things.
"There's very much a common-sense attitude with college players taken at our level. We would get our lads to come down to training, get their boots or helmet on and maybe do a bit of the warm-up with the lads. It was very much more about being part of the collective rather than any actual training.
"Take Aaron Gillane and Cian Lynch, who were with us. They're getting the best of training inside with Limerick. I don't need to flog them in Mary I, to say if they're not training with me they're not training. I just need them to be part of the group.
"They do and invariably then you get better performances out of them. I'm quite happy with that access. Maybe one or two challenge games before we play. Given the choice, I'd nearly rather have them for a day out, to have a bit of fun and enjoy themselves with their team-mates and become a team.
"By and large, the college teams are not as drilled to the Nth degree on this in that aspect of your play. There isn't time to put in place any massive defensive structure or wing-forwards doing this that or the other. But that's fine too. It's a different kind of competition and game, and lends itself to a different spectacle.
"So it ends up being a little bit purer and you can enjoy it in different way."