There is some rare October action at Croke Park on Saturday. But the few muscles flexed will be in the fingers of the voting delegates.
It's Special Congress time and the only question of note is whether there will be a new format for the All-Ireland football championship.
There are three options, A, B or Zzz, aka keep the status quo of lopsided provincial contests before qualifiers.
If A was a general election candidate, it would be nervous about getting the deposit back right now.
There seems little enthusiasm for the prospect of four gerrymandered provinces of eight that would force the weaker teams in Leinster and Ulster to travel a bit further for their batings than usual.
The league-based option B has growing momentum behind it: current and former presidents Larry McCarthy and John Horan, who both have a vote, were among those to endorse it this week. A majority of county boards that have revealed their intentions say their delegates will vote for it.
Numerous players and managers have also come out in support but that traditionally hasn't had much bearing on whether a motion will garner the necessary 60%.
Managers don't get a vote, apart from Clare boss Colm Collins, who also happens to be a Banner delegate. Players get one between them in the form of the GPA – whose opposition to the Super 8s was soundly ignored when it was endorsed by 76% in 2017.
The provinces' opposition can probably be assumed given they have the most to lose - their competitions would be downgraded to pre-season affairs.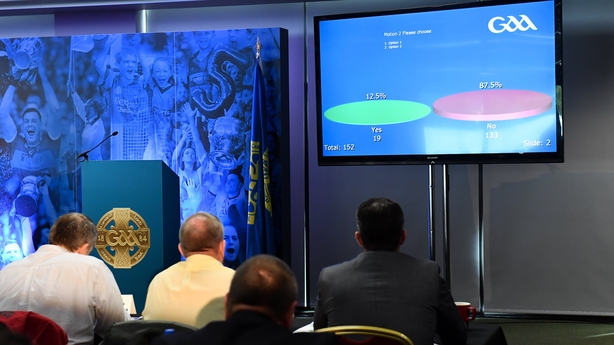 Whichever way the decision goes, the desire for change is justified. Dublin or Kerry winning almost every provincial title at a canter and teams spending months training to play just two inter-county games after March does little for the game.
But finding the right format is as important as change for its own sake. Option Z might also be called 'let's C what else is out there'.
There are some serious flaws in Proposal B. One is that the provincial championships become meaningless. Surprise winners Tipperary and Cavan would not have qualified for the All-Ireland series in 2020 under the Proposal B system.
Arguably a bigger issue is that even after the league phase, Division 3 and 4 winners get the chance of a place in the 10-team knockout stages that 6th-8th in Division 1 and 4th-8th in Division 2 do not.
This is bizarre. If you are using league tables as an order of merit, then you have to reward the teams that finish higher up it. Based on last year's placings, Derry and Louth/Antrim would be in the play-offs while Monaghan, Galway, Roscommon, Meath, Down, Westmeath, Cork and Laois would not.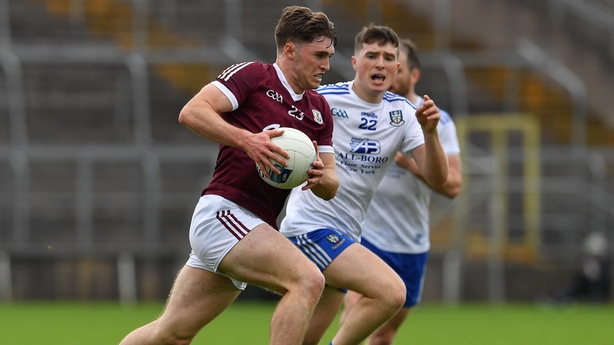 The logic appears to be that every county would have the chance to win Sam Maguire, whatever division they start in. But there are better ways.
One is more or less the option first proposed by former president Seán Kelly six years ago.
Rather than the provincial championships becoming mere warm-up competitions, as envisaged in B, play them first but also guarantee a place for the four winners in an All-Ireland championship knockout last 16. You could also include the previous year's Tailteann Cup winners, providing a second pathway for Division 3/4 teams.
The remaining 11 places are then filled by Division 1/2 teams in order of how they finish, ranking the promoted Division 3 teams higher than seventh/eighth in Division 2.
The provincial championships remain relevant, and probably more unpredictable with compressed fixtures and an early start, there is a tangible benefit to winning the Tailteann Cup final – which should be played on senior semi-final day - and the lower-tier teams are only in the knockout stages if they deserve to be. It's hard to argue that winning Division 4 is a bigger feat than coming sixth in Division 1 or fourth in Division 2.
This way, based on the 2021 league, Derry would still qualify but so would Monaghan, Galway, Roscommon, Meath, Cork, Down and Laois/Westmeath or Offaly. In terms of fixtures, it wouldn't even be an extra round as under Proposal B there is a preliminary stage before the quarter-finals.
A drawback is that teams in Division 1 and 2 would have less to play for other than avoiding relegation but home advantage could be based on finishing positions.
We need your consent to load this YouTube contentWe use YouTube to manage extra content that can set cookies on your device and collect data about your activity. Please review their details and accept them to load the content.Manage Preferences
Another more straightforward idea was proposed by Martin Breheny in the Irish Independent this week. The first round of the championship is all the Division 4 teams v Division 3, the second those winners v Division 2, then those winners v Division 1.
Again, every team gets a tilt at Sam and the higher-ranked teams get the benefit of entering the competition at a later stage. Though the Division 1 sides might debate the advantage of having to wait at least a month longer for their first game. And again the provincial championships become mere warm-ups.
It is tempting to think that Proposal B would still be better than the status quo so the GAA should go ahead and try it anyway.
But if was to come in for next year then you would likely be stuck with it for at least two years, as 2023 Congress would be too late to install a new format for that season.
There is a reasonable fear that if B is voted down then change will be parked for another while. But a more optimistic view would be that change is coming regardless, and getting it right would be worth waiting another year.