It perhaps says something about the success that Dublin have had since Kevin McManamon stuck the ball in the Kerry net just over 10 years ago that Brian Howard counts a day when the Blues weren't even playing as a real low-point in his inter-county career.
Last month Tyrone tore up the script as they beat Mayo to claim a fourth All-Ireland title.
For the first time since 2014 the Metropolitans weren't involved on All-Ireland final day after losing out to the Connacht champions, after extra-time, in the last four.
But it was the decider, a day that Dublin have owned since the Raheny clubman made his debut in 2017, that really stung.
"Watching that All-Ireland final was a low point in my footballing career," he said as Dublin launched their new 2022 alternate kit.
"I could speak for a lot of other lads when I say it was very difficult to watch. It was a cracking game of football and credit to Tyrone on the day, they were worthy winners.
"Now it's important for us to focus up and make sure that we're there or thereabouts next year."
On the semi-final defeat, he added: "In the dressing room after the game I'd say if you went around and asked everyone they would have been able to play again [immediately] just to be able to rectify it.
"That's the exciting thing in championship football; you've one chance when it comes to the business end of the season. Thankfully previously, as I said, the luck has been in our favour on the day but now the table has turned and Mayo got their worthy result that day.
"Now we go back and make sure that we learn from that and make sure it doesn't happen again."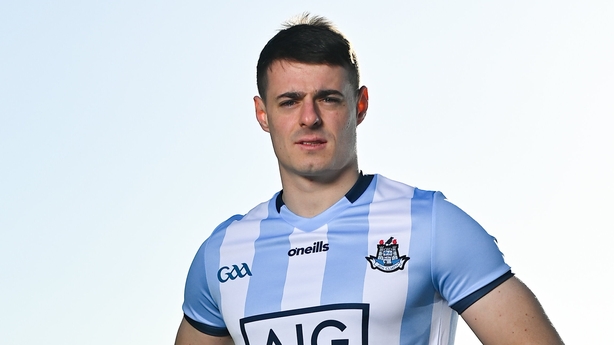 While you'd be hard pushed to get some true Blues to admit that it's probably better if Dublin don't win the All-Ireland every year, there is a general sense that the victory for Mayo over the then seven-in-a-row chasing Dubs leaves followers of the game more excited about the championship next year than they have been for nearly half a decade.
The Dubs are beatable and no more so than when Kilkenny finally began to start losing hurling matches again a decade ago, there's a sense in five or six counties that obtaining Sam Maguire might be more a realistic target in 2022 than it was this year.
Even before that late reversal against Mayo though the narrative around Dublin in the summer just past was that they weren't hitting the heights that we'd become accustomed to.
Indeed their run through Leinster was the tightest things have been in that province since early in the last decade, with the six-point winning margin in the semi-final victory over Meath their narrowest in the east since they beat the Royals in 2012.
But for Howard there was no worry from within the camp.
"Because Dublin are such a successful team there's going to be stuff said and everyone's going to have their opinions about the form," he said.
"It's credit to the other teams that they're becoming more competitive. Look at that game against Wexford this year. Credit to them they were absolutely brilliant on the day and thankfully we got over the line.
"I wouldn't say there was a lack of form, there was nothing like that. It's on the day. Sometimes it goes your way and sometimes it doesn't. Sometimes players perform and sometimes they don't. We've learned from last year.
"There were positives. There were some great performances and great quarters throughout the year. You do take those positives away and just build, and try to get better each year.
"To answer the question, the lack of form and that narrative that goes around Dublin - whether it's about retirements or form, or whatever is going on, there is going to be people saying stuff. We don't get involved in that.
"It's a nice tightknit group in the dressing room. What goes on in the dressing room, regardless of what is said in the media, or by external people, we just know the job at hand and go about our business that way."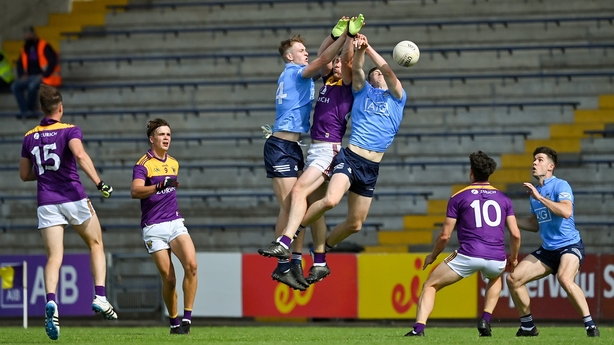 What that business might entail is still not certain as we await the results of Saturday's Special Congress vote on the format of the championship.
There has been strong support for change amongst Leinster counties, with seven of the 11 who usually compete having come out and given their backing to proposal B so far. Nationwide there has been support from counties in all the other provinces including in Ulster, with Down surprising some this week by confirming that they will be backing the change.
The first of the kick back came yesterday when Galway GAA chairperson Pat Kearney told RTÉ's Morning Ireland that there were too many "anomalies" for him to be able to back the B proposal.
While Howard wouldn't come down on one proposal over another, he did state that playing the provincial championships earlier in the year - something which is part of the B proposal - would not be to the detriment of the Leinster championship.
"Ask any player and they'll tell you they prefer games to training sessions," he began.
"Any time you get to put on the jersey, regardless of the game, it's a huge honour to go out and represent Dublin. The more opportunities to put on that blue jersey, the better. It's a decision for other parties to make.
"But for me, those competitive games, those away games, they're the games that you get really pumped up for, whether it's championship or league. There was a lot of speculation about the Super 8s when it came out, but I really enjoyed it.
"I'm just going to let the relevant parties decide. Hopefully it works out for the better. Whichever is brought in A, B or stay the same, at the end of the day we're footballers and we want to play matches.
"Regardless of when it's played, I still feel it will have the same value that the Leinster championship commands and deserves. It's never happened before, the championship being played in February, but the game is evolving, with new rules or whatever.
"But any time Dublin play Meath, it will get the blood going, whether that's in the summer or the winter."
Whether it comes to pass, and a Dublin versus Meath Leinster SFC game might take place on a cold and wet afternoon in February, will be much clearer by tomorrow afternoon.
Listen to the RTÉ GAA Podcast at Apple Podcasts, Soundcloud, Spotify, or wherever you get your podcasts.