Jackie Tyrrell has hailed Galway's capture of Henry Shefflin as the county's next senior hurling manager as "an outstanding appointment".
Hurling's most decorated player, with a record 10 All-Ireland titles and 11 All-Stars, will take on the Galway job on a three-year term.
The news comes as a significant surprise, with all recent speculation suggesting that Davy Fitzgerald would be announced as the new Tribesman boss.
Tyrrell, a team-mate of Shefflin during Kilkenny's dominant years under Brian Cody, says that everyone in the Connacht county should be excited at 'King Henry's' arrival.
"It's huge news for the hurling world," he told RTÉ's Game On.
"You very rarely see a managerial position like this filled in the last hour. It looked like Davy Fitz was going to be the Galway manager. For Henry, coming to Galway, it's exciting for him. If you're a Galway hurler tonight, I'm sure excited about Henry going up there considering the success he's had with Ballyhale.
"He's obviously still managing Thomastown, who are in an intermediate semi-final. He has an impressive CV as a manager and no one can really rival his credentials as a hurler.
"It's going to be very interesting to see how it unfolds."
And while Tyrrell, like most, will be a keen observer as to how Shefflin gets on in his new role, he does see it as Kilkenny's loss.
"To be very greedy about, I'm disappointed in the decision - but that's just as a selfish Kilkenny man, I know that if he were in that Kilkenny dressing-room, the presence he would carry.
"But If you're a Galway fan or any kind of hurling fan, you will love to see Henry on the Galway sideline next year considering where the team is at.
"There are guys with a lot of miles on the clock up there; guys with big decisions to make. We don't know whether they'll be around next year but no better man than Henry to sit down with them if they feel they have something to contribute. He will definitely get the best out of them.
"It's a really key appointment and one they will have to get right. It's an outstanding appointment - a great acquisition to get.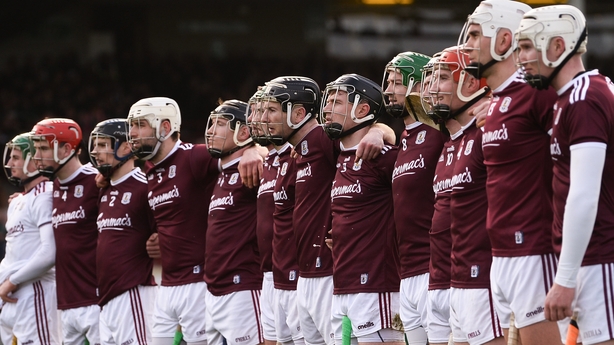 So what kind of style will the new man in bring to his challenge in the west?
Tyrrell sees his former colleague taking some of values that made the Cats such a formidable force for well over a decade.
"The old values of the Kilkenny way, the Brian Cody way, the honesty, the hard work and a massive intensity and huge emphasis on the forwards will be there," said Tyrrell.
"He would then marry that up with the modern style of hurling. Although he wouldn't be consumed by Limerick, he would very much want to use the ball smartly - he would have done that with Ballyhale.
"He'd have a physical guy at 14, maybe at 11, and then a lot of mobile guys who can deliver the ball at pace and deliver it into that outlet at full-forward like Kilkenny would have done through Martin Comerford, through Henry, through TJ Reid and Colin Fennelly.
Tyrell then speculates. "Could there be a role for Joe Canning?" That's of course if the Tribes star was to reverse his retirement decision.
"It would be a big lure for Joe when you consider Henry's profile, whether that will happen, I don't know."
Listen to the RTÉ GAA Podcast at Apple Podcasts, Soundcloud, Spotify, or wherever you get your podcasts.