Tyrone All-Ireland winning midfielder Conn Kilpatrick has opened up about the gambling addiction that twice saw him rack up debts of over £10,000.
Speaking on RTÉ's Claire Byrne Live, the Red Hand midfielder revealed how an intervention from friends and family in February 2018 led to a temporary stop to his problem before he relapsed the following September.
Since then, and thanks to the support of friends and family as well as Oisín McConville, who had his own well-documented gambling issues, the Gaelic Players Association and his counsellor Trish, he has been able to keep gambling out of his life.
That, the Edendork clubman said, was why he has been able to focus properly on his football and allowed him to play a huge role as Tyrone defeated Mayo to win their fourth All-Ireland title in September.
His stunning catch that led to Darren McCurry's decisive goal was a real highlight of the Croke Park encounter, and it was a real sign of the journey he has taken and the positive destination he has now arrived at.
"Three weeks ago was unbelievable, but compared to three years ago – obviously I had a gambling addiction and that's when it all kind of came out at home," Kilpatrick said.
"It was tough to take and tough to kind of admit it, but I've had lot of help from a lot of people."
The 23-year-old explained how the problem manifested, and how it grew since he was a teenager.
"At the start it was quite innocent to be honest," he said.
"I maybe started about 15 or 16 doing a wee bet with my father and my brother on a Saturday just for a bit of craic and for a bit of banter.
"Then as I grew older it kind of became more apparent. I was going into the bookies more, I had a few online accounts, I just seemed to find myself in the bookies quite a lot and doing quite more than what had started off as a wee fiver bet that was quite innocent.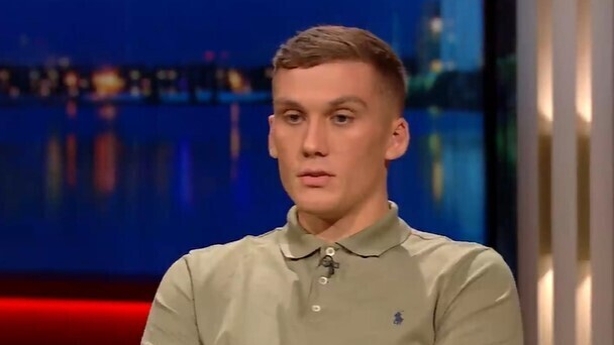 "For example, whenever we were 16, 17 you were allowed to go up the town by yourself with your friends.
"My parents gave me a tenner to go to the chippy and maybe I had £2 change and I would go into the bookies. At that time we were kind of sneaking and not letting the staff see us because they knew maybe we were underage.
"We were playing maybe the roulette table and if I got that £2 back up to the tenner I saw that as that I got a free feed.
"That's how innocent it started off and it just got gradually worse.
"At the start, and definitely to the end, it was about having the money to be able to do things and maybe pretend to people that you have all this money and maybe you are working hard.
"In the back of your mind you know that you have a problem and I have had many a conversation with myself on the way home from the bookies thinking I had that money there, why did I gamble it all again? I had the money to clear my debts and do whatever I wanted and get whatever, a car I wanted or go on a holiday.
"It just obviously never worked out that way."
Kilpatrick spoke in detail about that night in February 2018 when his secret was brought out into the open in his parent's house.
"If I take it back to 2018, I think people had an inkling because obviously if I was in the bookies quite a lot, with the football, people would have been talking saying 'did you see him?' or 'he's been coming in quite regularly.'
"Then in 2018 it kind of all came out. I had just borrowed too much money and stole that much money that it all caught up with me.
"I was borrowing from friends and family, my brother, my granny, different friends and just anywhere where I could get the money.
"I was maybe saying that I needed to pay the car payment or I was going on holidays and was a bit short and I needed a bit more.
"To be honest, I could come up with a lie as quick as I could do anything. Whatever I needed to say to get it, I probably did say it.
"When you look back some of the things I said, it was crazy.
"I wasn't a great person to be around. I was coming home and if I had won I was in a great mood but nine times out of ten I had lost so I was coming in very moody.
"Nobody could talk to me, I was always snapping back. I just wanted to go into my room and get on my phone and see who I could borrow money off, the next person, and what I was going to gamble on the next day, what football or horses.
"I was just kind of trying to think of ways to try and get that money back and get going again.
"In 2018 when it first came out, I didn't come to the forefront and say 'I have an addiction'', I was caught.
"Three of my closest friends landed down to my house and they'd just heard too much. They landed down and told my parents. I was actually at my girlfriend's house and I got the phone call from my father and he said 'come on home here' and I just knew by the tone of his voice that you're caught.
"They were worried about me. I knew who to go for money and I knew to keep it out of my close circle because then I thought it would get back. Obviously I went too far and they found out.
"I just remember landing home and my brother turning around to me and goes 'he (his father) knows everything, you may come clean and just tell.' I just knew then and I sat in the living room and my father came in and I just knew by him that he knew it all.
"He just said 'look, these three boys are landing down and I've just been off the phone to them and I just want you to tell us what's going on.'"
Kilpatrick estimated that his debts were in the £10,000 to £15,000 range at that stage and for over a year he avoided a bet as he tried to fix the situation.
Three weeks ago Tyrone footballer Conn Kilpatrick was celebrating an All Ireland victory in Croke Park. But three years earlier he was struggling with a gambling addiction.#CBLive pic.twitter.com/0msxZwKSkw

— Claire Byrne Live (@ClaireByrneLive) October 4, 2021
Then the following year, and with absolutely no precursor to the event, Kilpatrick woke up one morning and reached for his phone.
"I still don't know to this day. It was about a year and a half after I had first been caught and all I remember is waking up one morning and just going on my phone and starting it again.
"I didn't have any ideas the night before, I didn't go to bed 'right, I'm going to go back on gambling tomorrow morning.'
"I just woke up and something kind of took over me, it's hard to explain but I never had the idea of going back on it the night before, the week before, I just kind of woke up and started again."
Once again, Kilpatrick racked up similar debts before a friend once again alerted his father to what was happening.
"Again I was caught by one my friends. I just borrowed again from too many people and he had got wind of it.
"He just rang my father and told him, I got the phone call from my father again and I just knew, back in 2018 I just knew and I just knew in 2019 when I was caught again.
"He was just distraught. 'How can you let this happen, do you not know what you've obviously done to the family and the hurt you've caused' and he was 100% right.
"My mother wasn't in the house at the time, she was up at my granny's and I begged and pleaded with him not to tell her and that I would get through it with him. He obviously couldn't not tell her.
"He rang her and she came down to the house and we sat in the same living room that I sat in the year and a half before and just had to get everything restarted again."
Kilpatrick put his relapse down to complacency and avoiding helpful measures such as Gamblers Anonymous meetings.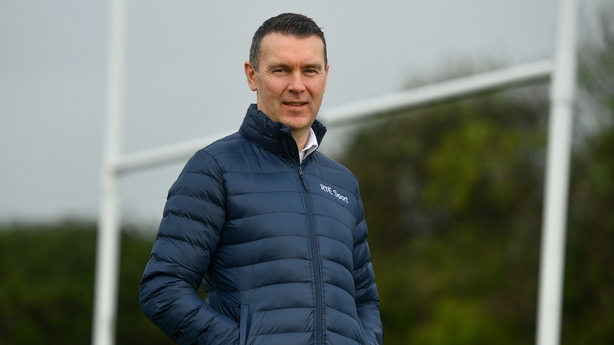 He vowed to change his approach – and he feels that the decision, along with a strong support network, is the main reason why he was a key cog for Feargal Logan and Brian Dooher's side this season.
"I've been off it now a year and a half and it has changed my life, both on and off the pitch," he said.
"I can go to bed sleeping at night without worrying about who I owe money to, about where I'm going to get the money tomorrow.
"I can go to training. In the past I was going to training to probably get away from it and take a break from it but it was still hindering my football.
"Now I can go to training fully focused on the pitch and know what I have to do and know that nobody has anything to say to me."
The player added that although he was caught rather than owning up to the issue, it was still a huge relief when it was no longer a secret. He said that anybody in the same position should reach out to try and talk to someone about the problem.
"Whenever I was caught it was still a weight lifted off my shoulders and if you're big enough to own up then you deserve far more credit that you think you're worth."