In 2009, Jim McGuinness applied for the position as Donegal senior football manager manager for a second time.
In a period before his all-conquering persona was firmly established, the Glenties man did so more in hope rather than expectation.
The 1992 All-Ireland winner had been led to believe there were three names down for consideration, and his wasn't one of them.
"So the last thing they would want was me delivering a highly detailed presentation outlining a four-year plan with the main objective of winning the All-Ireland," he wrote in his autobiography.
A frosty relationship with the county board delegates at the time turned ice cold after he felt he wasn't given the respect or serious consideration for the position.
"The lack of interest and engagement was too blatant to ignore...For a split second I thought I was going to toss the table in front of them."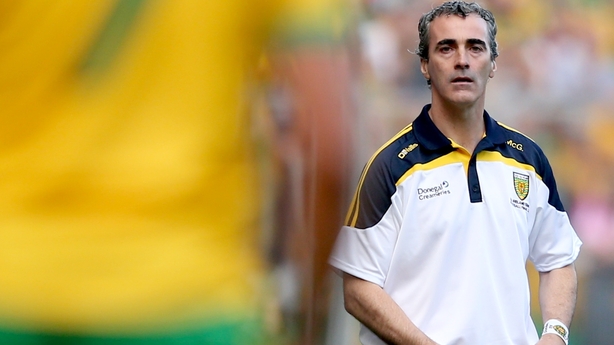 It would be a case of third time lucky for McGuinness before leading Donegal to the Promised Land in 2012, but the episode suggested that he was changing the way things were been done off the pitch as well as on it.
Now, it is not unheard of for an experienced and respected manager to provide a strategic outline of their vision in the course of a three-to-four hour discussion... and not get the job.
How have those who sat on either side of the interview process found the experience?
---
Sorting out All-Ireland final tickets was one of the aspects of the job Derek Kent enjoyed least as Wexford chairman. Alongside that was the process involved in appointing a new manager.
His term came and went with Davy Fitzgerald in charge of the hurlers, but three men - Paul McLoughlin, Paul Galvin and Shane Roche – assumed the football hotseat during his stewardship.
Each appointment brings its own workload.
"Say you have six people shortlisted, that could mean six interviews in space of two weeks," he tells RTÉ Sport. "You might go back two or three times. Then you have all the internal discussions The time that goes in to it is unbelievable."
Wexford's approach is along the lines of what is considered to be normal practice.
A sub-committee comprising of the county board chairperson, secretary, possibly another delegate, a hurling or football-focused member plus potentially a past player or manager is formed. A shortlist is drawn up and initial contact is made to sound out the potential candidate.
"Then the person would be asked to put together a proposal for the committee," Kent adds.
The process has become more streamlined, with informal appointments becoming more of a distant memory. The one constant is timing.
Anthony Daly and Kevin Walsh are both former All-Ireland winners from their playing days, and as well as sharing a common bond in managing their respective counties, the two men have also ventured further afield, with Walsh in charge of the Sligo footballers for five years after his appointment in 2008 and Daly with the Dublin hurlers for six seasons up until 2014.
For both men, it was all about timing. Neither sought the jobs on offer, so were able to approach the talks in a less pressurised manner.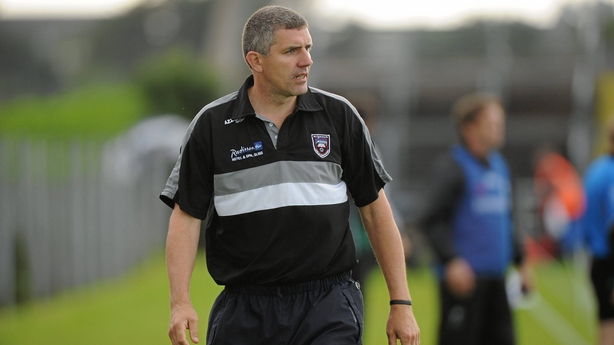 "Geographically, it didn't make sense coming from west Galway," Walsh says. "I wasn't there to sell myself."
"I took the call," says Daly, "and really I wanted to see what Dublin had to say. They outlined their plans. To be contenders sounded very reasonable to me. An All-Ireland wasn't being demanded."
Expectations and experience can determine a lot of the conversations held between the parties.
Daly was just 33 years old and a year out from playing his last game for Clare when he assumed the bainisteoir's bib.
The double All-Ireland winning captain managed his club back to a county final that season and was wanted by the players to bring something fresh to the set-up, and so with that clout, his requests for Johnny Glynn as an S&C coach, as well as video analysis and sports psychologists, were granted by the board.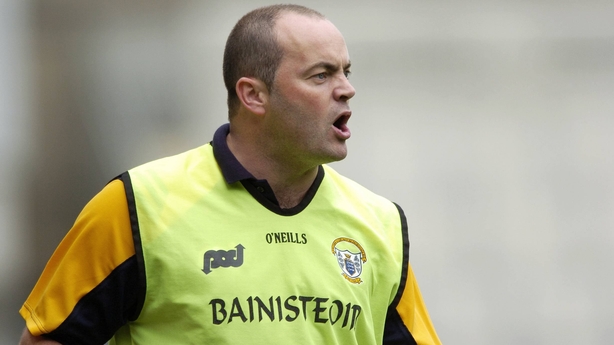 The board clung to the idea that what worked in 1995 and 1997 would continue to suffice nearly a decade later, but the Clarecastle man was adamant on what was required.
"There was an extra expense to bringing in the expertise, but it was needed to bring it to the next level. Things had moved on."
The issue of expenses, according to Kent, usually falls to the chairperson to decide. Once there is satisfaction over the appointment, it is time to assess the costs to assembling a backroom team.
Last year Dublin had 29 names listed as part of the management/backroom team, Mayo had 18.
"As a chairman, I'd be asking, 'where are you with your budget?' Whatever the figure, is there a halfway house?"
Back in 2008, Walsh had no prior knowledge of Sligo football and hadn't even begun considering what his backroom team might be for a team floundering in the bottom tier of the National League.
If you're buying a BMW in the morning, you don't need to know all the nuts and bolts about it because it is tried and trusted
Was there a lot of guesswork involved?
"Absolutely," he says. "And I think that could be the case for a lot of managers in the first gig."
Jack O'Connor's return to Kerry for a third stint and Liam Sheedy's All-Ireland triumph in 2019 in a second spell in charge of the Tipperary hurlers illustrates the notion that positive experience is the strongest hand a candidate can play.
"If you're buying a BMW in the morning, you don't need to know all the nuts and bolts about it because it is tried and trusted," says Kent, now chairman of the Central Controls Committee. "If you are buying a Ford Puma, a new car on the road, you'll want to know more about it.
"If the likes of Jack O'Connor, or Jim Gavin, were interested in the Wexford role, I wouldn't interview them. There's no need. You just give them the job.
"For someone like Paul Galvin starting out, you would."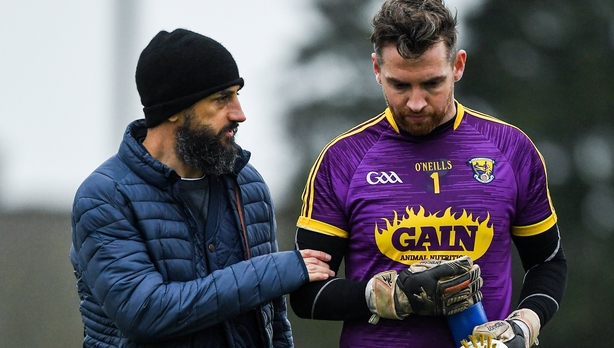 Galvin impressed in his presentation, outlining his view of football in the county and where it could go, before Covid scuppered the project and he resigned midway through his maiden league campaign after a halt to sporting activities.
Tales of slick presentations and lengthy interviews have done the rounds in recent years, but from Kent's experience, anything more than an hour is wasted time.
"There's only so much that can said beforehand," says Walsh who landed two provincial titles during his five years in charge of the Tribes.
It's who you know. There's often a lot of smoke screens going on behind the scene
"There's a great chance that regardless of who is doing a particular interview, they [the board] have their mind made up already. Once they have a certain amount of homework done.
"If there are three or four candidates where it is very little between them, I would say a presentation may make the difference. It's who you know. There's often a lot of smoke screens going on behind the scene."
After guiding Limerick to their third Liam MacCarthy in four years, there was little surprise when John Kiely's reign over the Treaty hurlers was extended - subject to the inevitable board approval - by two years earlier this week.
In an amateur sport however, the merit of such statements could be questioned given there are no contracts in place. Do they really mean anything when either party could have a change in heart at the end of a campaign?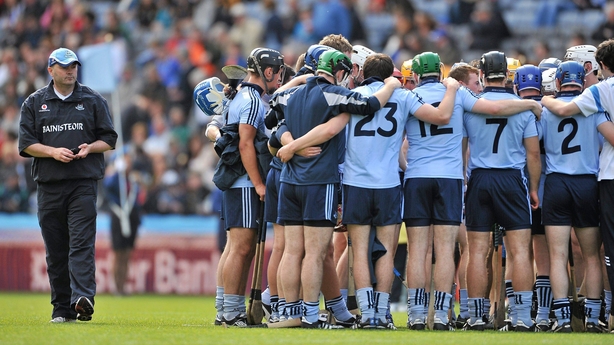 "Absolutely pointless," says Daly on the concept of 'terms in charge' of a team. "I never get it.
"I remember in 2010, Dublin chairman John Costello asked me could he announce publicly two more years in charge. I was thinking, we'll have a go next year again John, and we'll f***ing leg it out of here if it doesn't work out."
The one possible exception he offers is the situation in his native county where former team-mate Brian Lohan, after dealing with many off-field and county board issues, was given a further three years at the helm to restore the fortunes of the Banner.
"It was needed in Clare because a lot of us would have felt that Brian had a lot to put up with. It shows a backing and for him to drive on.
"It sends out a message to the younger players that there are building blocks in place, but Brian's a clever man, he's not going to stand in the way of. I know Brian will weigh it up year after year."