Meath GAA officials hope that the restructuring of underage football in the county will help retain players that may otherwise have been lost in their system.
Earlier this week the Royal County confirmed Barry Horgan as the new general manager for Meath football.
Horgan will oversee a development program from under-13 to under-20 level.
Horgan will commence his role in November when he departs his position in the Australian Institute of Sport as a performance scientist. Before that he was also the head of performance, academy and pathways with Brumbies Rugby.
"Before he moved to work in Australia six years ago Barry also worked with Munster Rugby, and Longford, Cavan and Dublin GAA," says Meath PRO Ciaran Flynn.
"So, he has a huge depth of knowledge and experience. Barry will work with and support the current Coaching and Games staff.
"The aim is to continue to improve our football structures all the time."
It has been a prolific spell for Meath GAA with Cathal Ó Bric's minor team winning an All-Ireland title and Eamonn Murray's ladies' football team claiming the Brendan Martin Cup. Meath also recently won the All-Ireland 'B' hurling title.
"We are currently organising a presentation dinner for mid-December and it is great to have a dinner dance again and even better to be planning to present silverware at it," Flynn adds.
"The club championships have shown the buzz that is about the place and it's an exciting time for Meath.
"But we know we need to keep improving on and off the field too. As a county board we have modernised a lot of things and we are currently looking at our fixtures model.
"On the field we are looking for our teams to move to a different level also.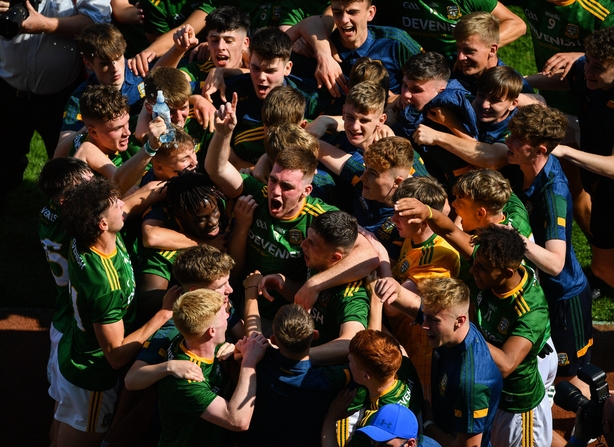 "Our development teams play with bravado and go toe to toe with anyone. We know our football ability is good enough to get us over the line and we want to sustain that. That's part of the strategy that has seen the appointment of Barry."
In the past Meath made a major push to get Leinster GAA to change the inter-county junior grade to an under-25 level but didn't get sufficient backing.
"We said we would do it ourselves then and played guys from that age group on the county junior side but we found it clashed a lot with club football.
"So then we formed a rookie squad for lads who didn't make development or U- 20 or senior panels. We collated them and got them on strength and conditioning programs.
"But there were no games for them really and it felt like they were not playing with their county. There were challenges too, like where did they fit into the player injury schemes if an accident happened at training. It just didn't fit in."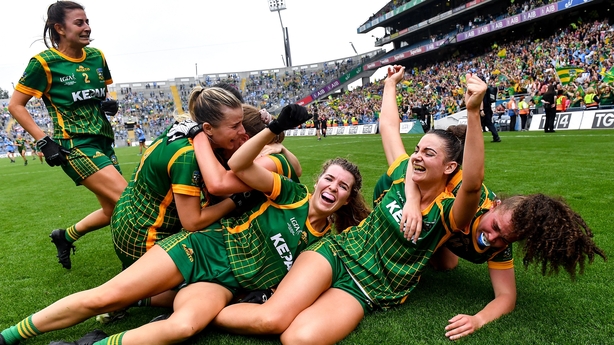 Now they have formed a post-minor squad with All-Ireland winning minor boss Cathal Ó Bric at the helm for the next couple of years.
The aim is to retain players and allow those who do not automatically make the step to the next level the chance to work on skills and strength and conditioning programs at a high level.
"The post-minor squad will keep those players in our system, they will know they are still part of the process," Flynn adds.
"The squad has a great manager and there will be games for the panel, against senior clubs and other outfits.
"It will keep these players aged from 18, 19 and 20 onwards in our process and they will have the chance to keep developing.
"Further down the age levels we have regional squads now from under-13, from north, south, east and west of the county. Each of those squads has a Level 2 coach in charge with a Level 1 coach supporting them.
"That's another part of the strategy – to look for expert coaches and not automatically ex-players – although of course you can be both.
"These coaches at underage specialise in all aspects of the game, from goalkeeping to other skills and there is a focus on performance analysis gas well.
"The aim is to keep reviewing the program and set-ups, and to keep players involved for as long as is possible. Hopefully, Meath football will see the benefit of that before long."