New Cork ladies' football manager Shane Ronayne says his new position was the only one to lure him away from Waterford as he achieved a long-term target in securing the role.
Ronayne stepped down from the Deise men's team last week, but it wasn't a decision he took easily.
The Rebels job was previously one he was in the frame for and which was finally secured last night at a second attempt.
"The Cork ladies' job was really the only one I would have left Waterford for," he tells RTE Sport.
"Waterford were brilliant to work with, from the Chairman Sean O Regan down to the players. I loved my time there. They worked hard last year and our result against Wexford in the league stands out. They don't get a lot of breaks, but hopefully they will soon and that could propel them into Division 3 football, I have no doubt about it."
Having worked with the legendary former Rebels manager Eamonn Ryan, Ronayne went for the job as Cork boss in 2016 but didn't get it.
That did not deter him.
"There's no point in saying I wasn't disappointed because I was," he admitted.
"But I put the head down and went away and learned and improved and I think I'm in a much better position to take over now. Trust is a huge thing and I have learned to lean on and delegate to my management teams more.
"That's one area I had to improve in. Setting out a core principle but also preparing to meet a variety of opposition tactics is another area. I have learned a lot and I'm really ready for this job now. Things happen for a reason."
Ronayne paid a warm tribute to former manager Ephie Fitzgerald who won an All-Ireland in his first season in charge along with three Division 1 league titles and three Munster championships. Cork only lost to Meath in this year's All-Ireland semi-final after an extra-time defeat.
"Ephie did some job with the team in the last few years. He had big shoes to fill taking over from Eamonn, but he won an All-Ireland straight away and even when Dublin were on a great roll, Cork were always there and thereabouts. That's a great testament to him."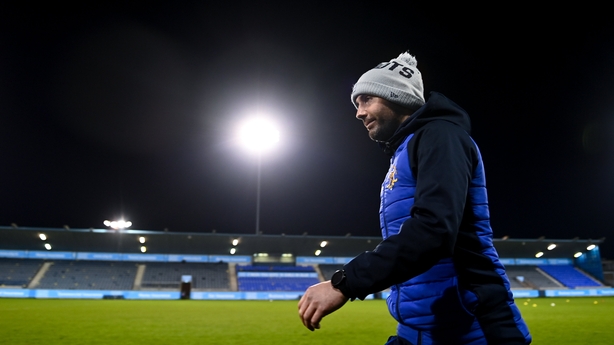 In the period since missing out on Cork, Ronayne worked hard, always believing this job would one day come his way.
He was in big demand, one of the busiest on the coaching circuit.
Before taking the Waterford job last year he enjoyed great success with the Tipperary ladies' team, winning four national titles in four years, including two All-Ireland intermediate titles.
He took charge of Mourneabbey in 2014, steering the Clyda side to six county and provincial championship titles in a row and back-to-back All-Ireland club titles in 2018 and '19.
Despite that constant stream of success, Ronayne says his learnings in that period have been huge.
"In the last few years especially, I have learned that you simply can't do it all yourself," he says.
"At this level delegation and trust are huge things in a backroom.
"Eventually we got over the line with Mourneabbey but to coincide with that we brought in a sports psychologist, and we also placed a massive focus on our strength and conditioning.
"I have also learned more about game management on the sideline. Another area we scrutinised is our opposition analysis.
"I would hold training nowadays as much to preparing for an opposition at the weekend as much as looking after our own needs.
"I wouldn't put on a generic training session for the sake of it, everything must have a purpose. We drill home our key messages; we have our style and our core principles, and we stick to those. But we must be aware that teams are increasingly looking to stop the way you want to play.
"So, you must be able to adapt the playing style regularly and I have really learned a lot through tailoring training to get through an opposition defence or attack.
"You see that in soccer from week to week, you have your core style but still have to deal with the opposition. The great thing is that players at this level pick up tactics quickly and they are eager to learn all the time. I keep hammering home the message that the day you play a perfect game is the day you should retire.
"Instead, the reality is we all train every single day to get better. We are always learning and the same applies to me. You might only learn one small thing but if you do gain something that's a successful day too."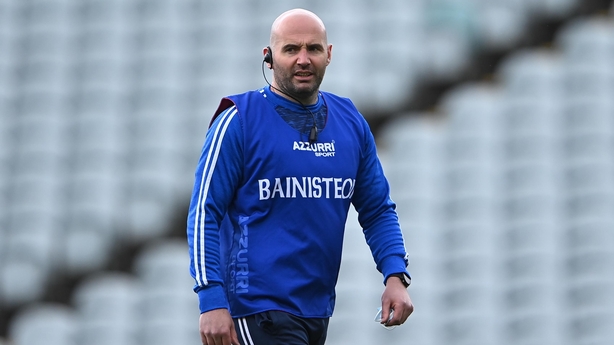 Ronayne foresees a very exciting and open ladies' football championship over the coming years.
The prospect of a dynamic Meath side retaining their title, with the possibility of Mick Bohan's Dublin coming back to challenge them is mouth-watering enough. But the new Cork manager feels his side and others will be right up there competing for national honours too.
"There is a chasing pack. Meath showed what can be done so why can't we?
"Dublin will bounce back - they were only two points off Meath in the end. The so-called bigger counties will get better, but the chasing pack is stronger too."
Counteracting the opposition kick-out will become more of a strategy in coming seasons, he feels.
"With high performance set-ups, backroom teams and players, kick outs and ball retention will be huge part of our game. It's already there in the men's game and in the ladies' game, you won't see 60 or 70 metre kick-outs, not like those Niall Morgan rockets to beat the press, so you must do something to counter act.
"If you can strike the opposition kickout you will be in a very good place."
Down the line, the new Cork manager feels that players looking to experiment in Australian Rules will have to make a definite choice.
"The numbers going to Australia will only increase, in my opinion, and choices will have to be made because four new teams are coming on board the Australian system as part of their expansion.
"That will mean their season will be longer. They are trying in AFL not to have a clash with the men's season. The plan is to start in December and end the season before the men's campaign. That has suited our players here – they can miss the league but still play championship.
"But with Covid, the women's AFL has started in January and that could bring problems.
"Also, their underage structures are only starting over there meaning there is a dearth of players who are physically able to play that game. That's why they are looking more and more at ladies' footballers.
"But if our structures go the way of split seasons, I think the players are going to have to choose either one or the other in a few years' time. That's something they will have to decide for themselves. It's hard to deny a player a professional lifestyle too, but hopefully going forward in Cork we will be able to keep our best players together."