Roscommon GAA officials are continuing to monitor land sites suitable for the establishment of a Centre of Excellence for their county teams across all codes.
Earlier this year, the board sold land where planning permission had previously been granted for a potential new base.
It is instead looking at new land sites, possibly closer to Roscommon town than the previous site which was around 10km away.
"We are looking to develop exactly the same type of centre and ideally it will be nearer to the town," said county chairman Brian Carroll.
"The Centre of Excellence will serve all codes in the county, and it would be a place we could call our own. Currently, the only land Roscommon GAA owns in the county is the actual pitch at Dr Hyde Park.
"We don't own another sod of ground to let our teams train and it means we have to rent pitches off clubs to let our underage teams and we haven't been able to guarantee them, say in months of March and April that they can train in 'x' location every week.
"It will be good to have our base, good to have dressingrooms and have our home, that once you walk in those gates you are part of Roscommon GAA and no matter whether its hurling, football, camogie or ladies' football that you have a pathway to keep progressing in the county.
"In time we would hope to turn it into a real Roscommon GAA hub with a museum and other facilities. Parents could come, drop their kids and go for a walk or take a look around the museum and facility."
It's been a highly successful 18 months for board chiefs and their official supporters' group, Club Rossie.
In April, the board took ownership of their finances again after four years of administration by an external Croke Park committee.
At the start of 2021 the board and Club Rossie delivered over €905,000 profit from a draw that offered the prize of a luxury Ballymore apartment in London City Island worth €815,000.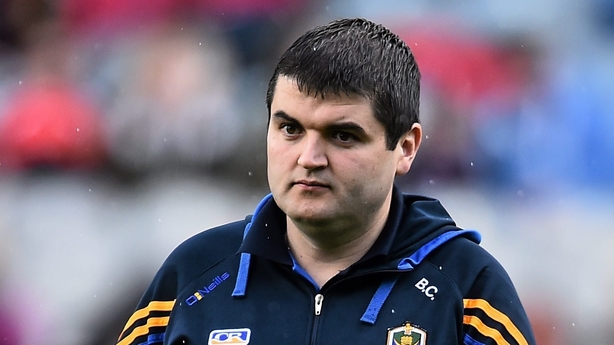 This followed Roscommon GAA's previous house draw in 2018, for a property in Dublin, which yielded €943,000 in profit.
All proceeds raised went towards clearing existing debt, the future upgrading of Dr Hyde Park and establishment of the planned Centre of Excellence.
To thank clubs for their massive support of those draws the board is now hosting a car draw, covering the costs of all prizes, and donating every penny of proceeds back to their clubs.
"We have 32 clubs and apart from helping the board with fundraising they played a huge role in helping their local communities during the past year and a half," Carroll explained.
"We wanted to thank them for that and so we launched a car draw for them. The board is covering the costs of the prizes and all promotion
"Basically, every club gets an allocation of tickets, they have six weeks to sell them, and they keep proceeds. They have been working on this since the end of August and the draw is being held on the first of October.
"It is all being done online. You buy your tickets, decide what club you want to get the proceeds, and everything goes to them. There has been huge interest in the draw.
"For the first six months of the pandemic clubs had zero source of income really and this is our way of thanking them.
"They have bought into it big time - some clubs have €10,000 raised already and have put a massive effort into it."
Meanwhile, the upgrading of Dr Hyde will soon start as planning has been granted to upgrade facilities, ensuring a comfortable stadium, enhanced facilities and new car park surface, toilets and fencing.