The curtain has only come down on the 2021 All-Ireland SFC but thoughts are already turning towards next year.
Dessie Dolan and Ciarán Whelan joined this week's RTÉ GAA Podcast to assess the state of play in Dublin, Kerry, Mayo and Tyrone heading into 2022.
Tyrone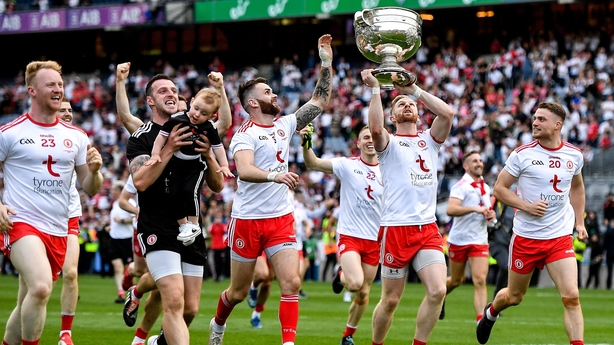 Dessie Dolan: "I was really surprised when I looked at the Tyrone panel as they're quite a young side. Tiernan McCann, Mattie Donnelly and Niall Morgan are 30 – the rest are mid-20s, which gives an indication that they will be around for a long time.
"Looking at the strength and conditioning of some of the players, they're a team that could set themselves up really well for the next couple of years.
"The only thing was goals saved them against Kerry and Mayo. They lived off the goals in those games."
.@MickFoley76 of The Sunday Times casts his eye over the football championship where Tyrone can now enjoy an endless summer #rtegaa #TheSundayGame #gaa pic.twitter.com/fGg0RQGqYm

— The Sunday Game (@TheSundayGame) September 11, 2021
Ciarán Whelan: "One of the biggest advantages for Tyrone this year was the route they had. Kerry weren't road tested in Munster, Dublin in Leinster was a waste of time, Mayo even cruised through Connacht.
"Tyrone had to face Cavan, Donegal, Monaghan and then Kerry and Mayo, so they did it the hard way. That stood to them big time."
Mayo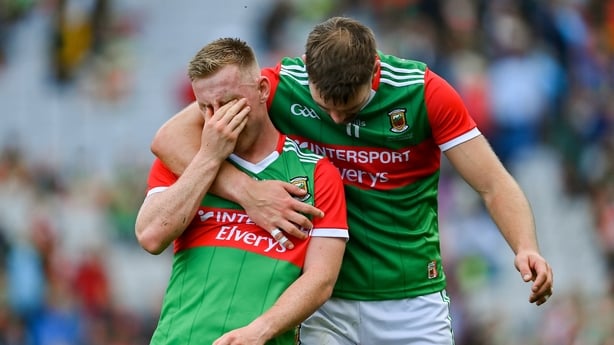 Ciarán Whelan: "We've sat on The Sunday Game many a time over the last 10 years, where the question was asked whether Mayo can come back. And to be fair to them, they always did.
"We spoke about this team coming in with no baggage. Well now they have baggage.
"People say there's very little sympathy for them, but this is the time where they need sympathy because this is going to hurt badly. It's that type of game where you can't get out of bed for a few days and when you look back at the video it'd eat at you.
"Barring the Dublin match, they had been conceding an average of two goals per game and that's been a big problem with this Mayo team. If you're not getting them at the other end then you're in trouble.
"It's a real step-back moment for James Horan to say, 'Where do we go from here? Are we solid enough defensively, are we too attack-minded and do we leave ourselves exposed too often at the back?'
"Does he need to find a new forward plan? They lacked any sort of direction up front against Tyrone. Tactically they were a little naive. This one is going to hurt badly. It's going to be a difficult one to recover from."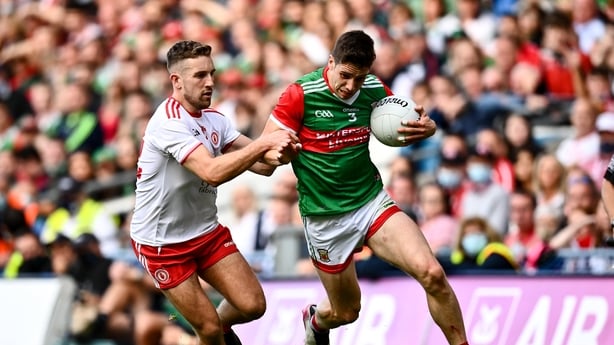 Dessie Dolan: "Lee Keegan was immense against Tyrone but he's not getting any younger. You take him out of that side and I do think it will affect them badly.
"Aidan O'Shea is carrying a lot of baggage, I've liked Kevin McLoughlin over the years but again he has a lot of mileage, while Colm Boyle was on the panel but never got a game all year.
"Having quality forwards is critical. While Mayo have all the athletic ability in the world and a good squad, they are short of a couple of players.
"Can Galway get up to a level where they're going to fulfil their potential and challenge Mayo? I do think it's between Galway and Mayo in Connacht for the next few years. Roscommon have dipped off a little bit.
"As night follows day, Mayo will be back at some stage with the belief they can do it."
Dublin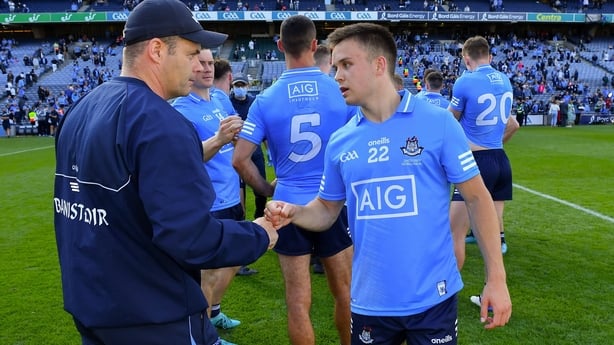 Ciarán Whelan: "There is no doubt Dublin will be thereabouts and compete next year. They were caught on a bad day against Mayo and had a very bad second half. The key thing for me is they have to start playing with a little more risk and less conservatism.
"I don't think Dessie Farrell will step down. It's about regrouping. He might make tweaks to his backroom team and particularly up front in the forward unit. They lacked a cutting edge and weren't playing with any risk. Teams were sussing them out and beginning to learn how to deal with them.
"Farrell has a fair bit of work to do but they will be competitive. If they can get Paul Mannion back that would give him huge impetus.
"The biggest challenge, looking three or four years ahead, is finding new players and bringing them into the equation. That was one thing Jim Gavin was very good at, he found one or two every year.
"You're got Michael Fitzsimons, James McCarthy, Jonny Cooper and Dean Rock coming into the twilight of their careers. They've a couple of more years left so Dublin's challenge is to mix up their game-plan and find two or three more players.
"Farrell is going to have throw guys in during the league and take risks, to try and transition quickly."
Kerry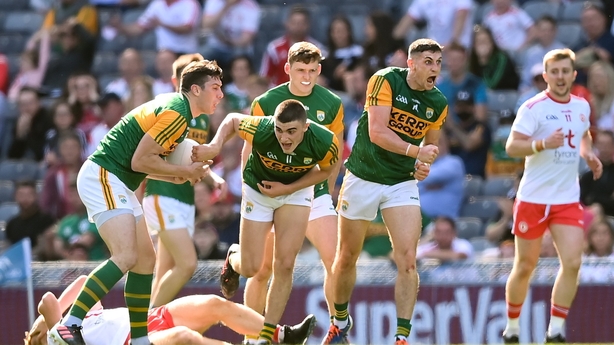 Ciarán Whelan: "All the ingredients are there. It's a job that lots of people would want. All they require are a few tweaks. OK, they do lack that hard edge, but that is something they can work on and solve.
"The talent in Kerry is incredible. That's why Jack O'Connor sees this as a massive opportunity and is thinking that he could be on to something if he goes back and does it.
"Likewise, Eamonn Fitzmaurice could come back into the equation, maybe convince Donie Buckley to come back down the road from Monaghan.
Dessie Dolan: "If you look at the team that was winning All-Irelands with Tomás Ó Sé, Paul Galvin and Tom O'Sullivan, they had very good game-management and very good leaders on the pitch.
"It looks like a team devoid of leaders at the minute."
We need your consent to load this YouTube contentWe use YouTube to manage extra content that can set cookies on your device and collect data about your activity. Please review their details and accept them to load the content.Manage Preferences
Listen to the RTÉ GAA Podcast at Apple Podcasts, Soundcloud, Spotify, or wherever you get your podcasts.