"We ran Dublin out of it in extra-time... there's a huge emphasis on the S&C".
That's one of Conor Mortimer's takeaways from the All-Ireland semi-final as he watched his county Mayo find the reserves of energy to topple Dublin four weeks ago.
A couple of weeks later, Tyrone booked the other spot in Saturday's final when they went the distance against Kerry, after finding the extra percentages needed to make the difference.
Fitness certainly won't be an issue for either panel coming into the decider and Mortimer, who has past S&C coaching experience with Shelbourne FC, dubs the two sides left standing "the two best conditioned teams in the country".
It wasn't always this way at elite inter-county level when it came to strength and conditioning. But what sort of work goes into tuning up sides like Mayo and Tyrone across the year, and into the period when they hope to peak, and how much energy do they expend on match day and even after the final whistle?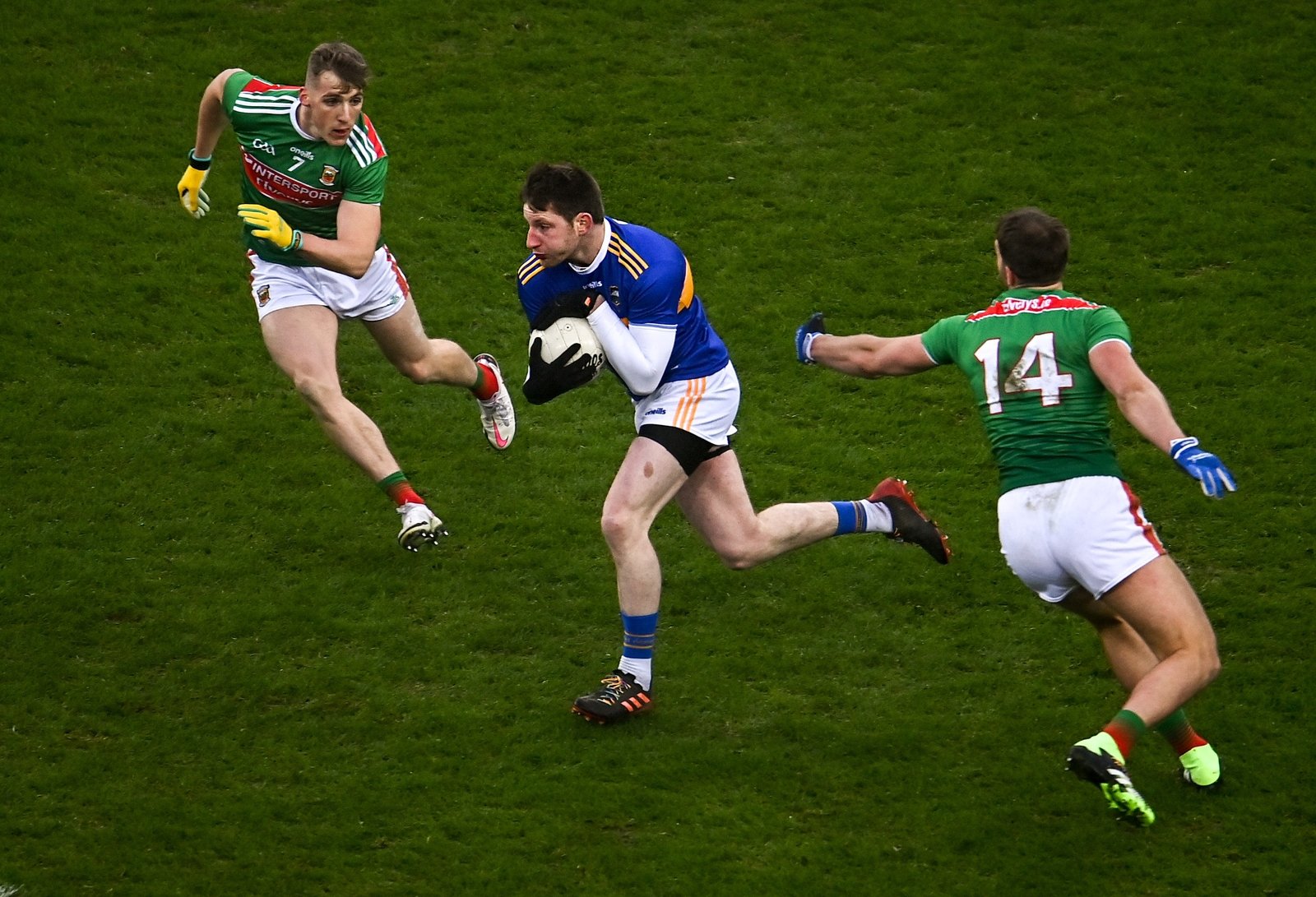 When Mayo reached last December's All-Ireland final, they overcame a Tipperary side that had gone on an epic journey of their own, winning Munster for the first time in 85 years.

Robbie Cannon, who also works with Ireland's most recent major-winning golfer Shane Lowry, has been overseeing the strength and conditioning side of the equation for Tipp over the last couple of seasons and had started with the 2020 league and championship as the targets.
"We started with Tipp in November 2019. Obviously, it was pre-Covid and that was my first time starting with the guys and meeting up with the guys, so a lot of them would not have done a whole lot of gym the previous years before that," he explains to RTÉ Sport.
"Initially we got them into the gym and started with an assessment, just a screening to see the players, how they moved, what they could do, what they couldn't do.
"Every individual is completely different and they have their own individualised programmes and that was all based on their screening and assessment and that's how they really started in the gym.
"On the pitch perspective, a big focus was trying to build up aerobic fitness and we really went after that in November, December and January, and we got the guys in great shape and the first few games of the league that fitness really did show to them."
But what are the metrics coaches and management teams are working off in assessing players?
"If you look in isolation at the components of fitness, you can look at the speed and speed is a very important attribute in Gaelic Games especially at the moment," details Des Ryan, head of coaching and performance at Setanta College and formerly Arsenal's Head of Academy Sports Medicine and Athletic Development.
"So you can measure that with speed gates in a controlled environment and that makes it fair for everybody.
"Then you can look at what players are fast, what players need to work on that attribute and then you can programme-design."
From an endurance point of view, it comes down to "an ability to repeat sprints and the ability to recover", Ryan explains.
"For testing, there are isolated tests like the yo-yo intermittent recovery test. There is the 150m shuttle which looks at more anaerobic fitness. The yo-yo looks at more aerobic fitness," he adds.
"And you can look at the player in action with GPS and you can see exactly the amount of distance they run and subdivide it into the high speed running, the sprint distance, compare positions and look at the player's development.
"So a good S&C will be taking those measurements three times a year or more and a good S&C will be taking the observations from GPS, if that's available, almost on a weekly basis and then they can track the player's development over the long-term."
From the first-hand Tipp perspective in the build-up to last year's travails, the tools Cannon utilised were the hamstring solo, groin squeeze test and wellness software to "monitor readiness and head space for training".
"But then Covid came and what we did over the break was we tried to keep things quite interesting and we set up a couple of challenges but we made the training quite similar to what they do on the pitch," he explains.
"So rather than just giving them 10K runs and 5K runs, we kind of stayed away from that and we made it a little bit more detailed like shorter runs with more intensity. It was good and kept the guys interested and there was a bit of craic as well.
"We set up a Champions League-style format where we did a fitness test and every player was put into a certain category based on their test and we just divided them into groups and it was a nice bit of craic for the first lockdown."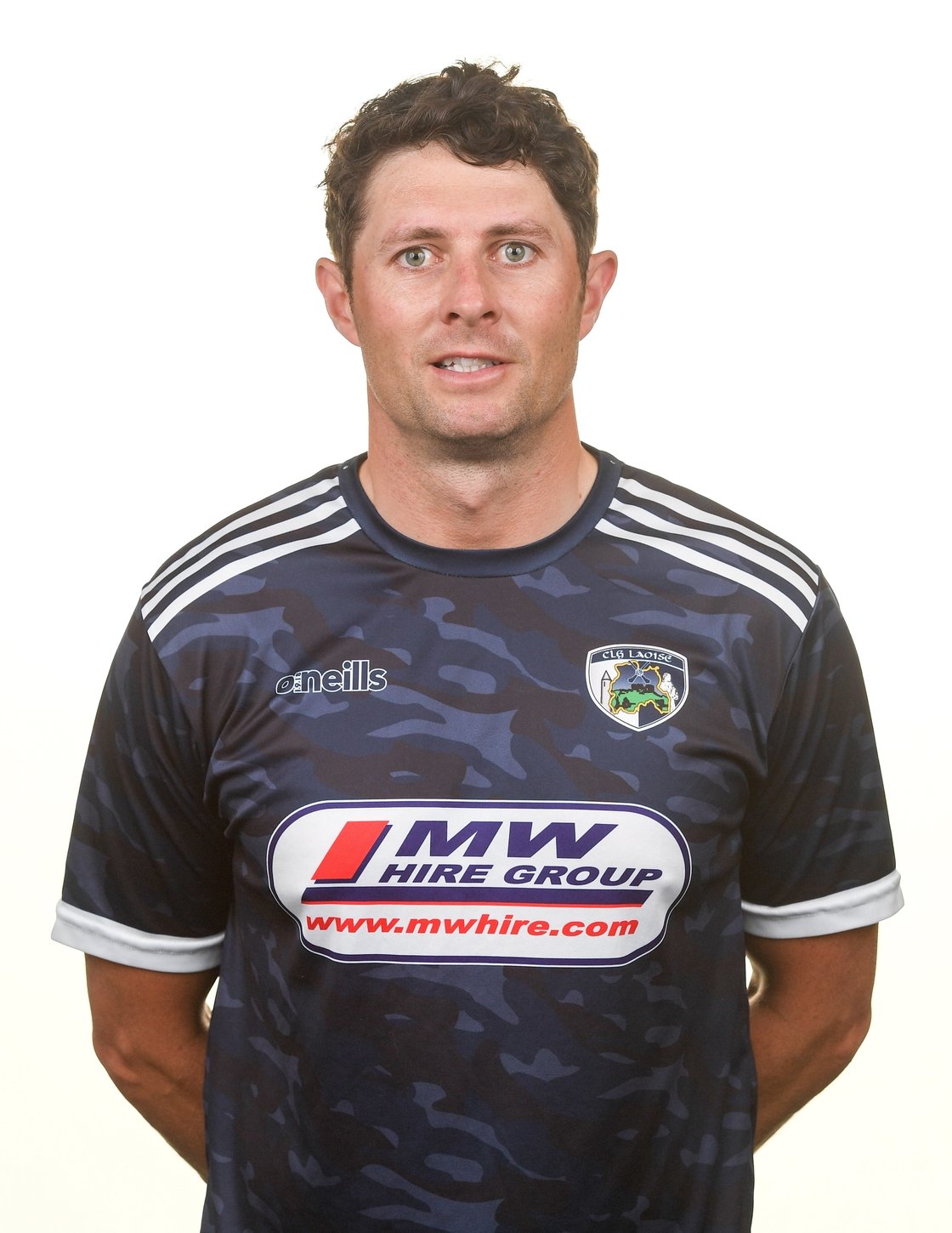 With club commitments reintroducing players to match action last summer between lockdowns, Cannon says that players returned for the start of the winter championship in pretty good shape.
Underpinning that, Ryan adds, is the fact that the modern player does not fall out of shape to quite the extent of prior eras nor do they pile on body fat during the off season.
"There seems to be a culture now of the players looking after their bodies well in the off-season along with a greater education and understanding of S&C," he says.
For Mayo and Tyrone, the foundational work on these fronts has been long part of the repertoire and is evident in the 70-minute-plus intensity they both play with.
Cannon believes Mayo are "reaping the rewards" from the expertise provided by their head of S&C Conor Finn.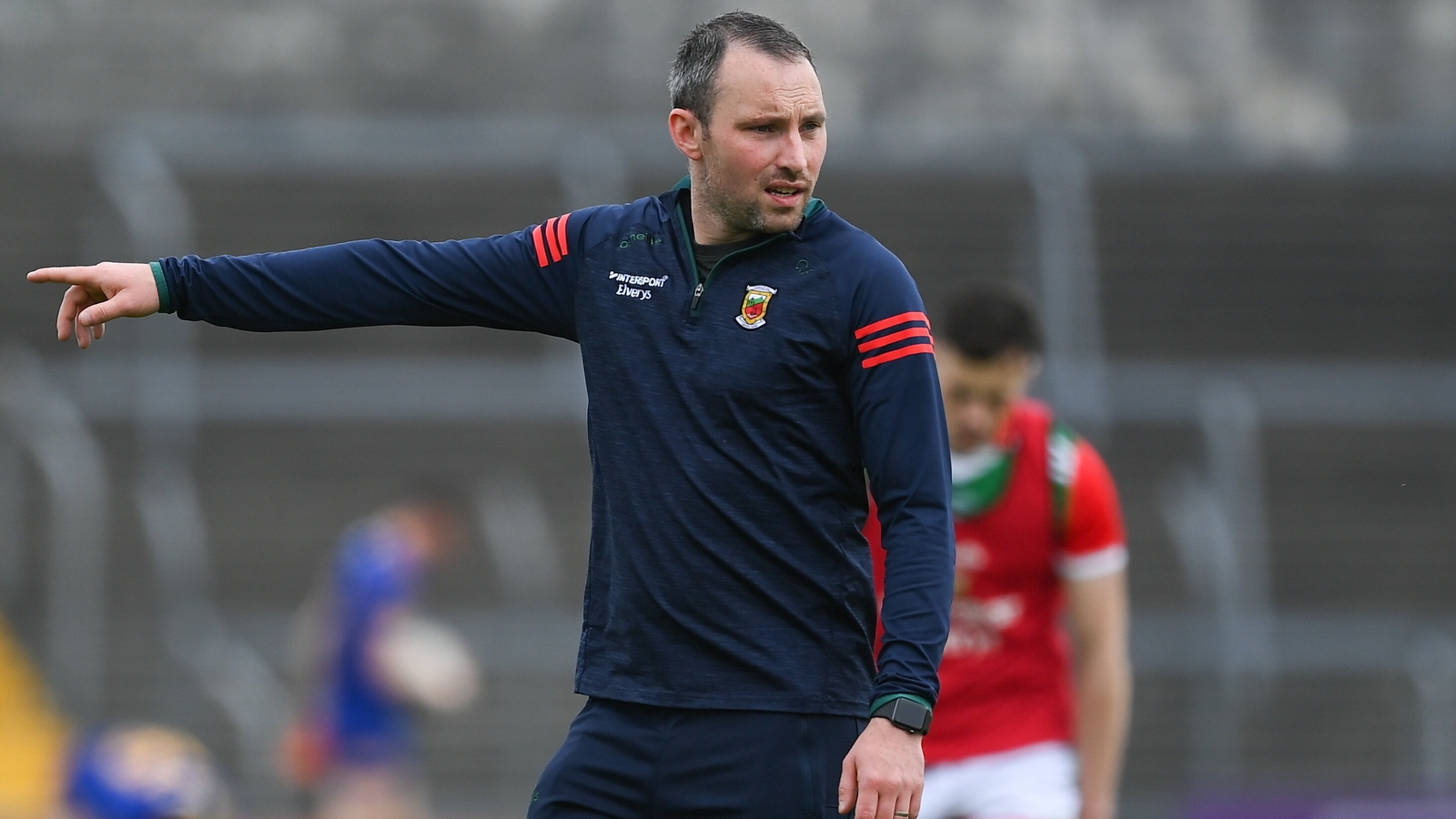 "I do know Conor Finn quite well from Mayo and he's a fantastic strength and conditioning coach," says Cannon.
"They have built up a fantastic development programme and the players do start at Minor and more importantly, throughout them years from 17 to 22, those development years to get into a senior team, there's a lot of focus on gym work and building up strength and power in these guys, and I know that for a fact in Mayo,"
Ryan adds that both the Mayo and Tyrone S&C setups have benefited from the expertise and experience gleaned from working or collaborating with professional codes.
"There's two top class conditioners with the teams. Peter Donnelly with Tyrone and incidentally his full-time job is with Ulster Rugby Academy, so he is a truly full-time strength and conditioner and does a great job supporting Ulster Rugby," says Ryan.
"And an interesting story with Mayo is that Conor has been with them for many years - I think over five years - and he worked alongside Barry Solan, who works in Arsenal's first team, and Barry is a very good full-time professional strength and conditioner.
You have got probably the two best conditioned teams in the country in the final
"So they would have shared ideas. They would have worked together closely and when Barry stepped away (from Mayo), Conor took over and the key to success there is long-term.
"The programme in conditioning that would have developed in those players would have been aligned over many years and would have been continuous and it takes a long time to reach those levels.
"So they're two teams with two high-level, well-qualified strength and conditioners with them."
So much so that former Mayo forward Mortimer sees it as "a huge aspect" of what we will witness on Saturday.
"You have got probably the two best conditioned teams in the country in the final. We've seen that with Tyrone against Kerry and Mayo against Dublin," he says.
"Particularly on our side, Tommy Conroy's probably got a stone heavier with muscle this year. Ryan O'Donoghue has got a lot bigger as well. It takes you a couple of years to get to that size.
"You don't come into a panel at 17-18 that size. You get the experience of the S&C in there."
Needless to say all the year-round prep that goes into it is given full release in the 70-plus minutes of inter-county action, with players racking up huge amounts of ground covered, especially for midfielders, half-forwards and half-back lines, given their roles are no longer as constrained these days.

On average, inter-county players are covering between 13-16 kilometres per game according to Ryan.
"It varies on position but every player would be doing well over 10 kilometres but that's achievable, the distance. The real challenge is the high speed running," he says,
"And I would imagine every player would be doing possibly 1,000 metres of high speed running and more depending on the position.
"So the ability to do those high speed activities, recover and repeat again is extremely high."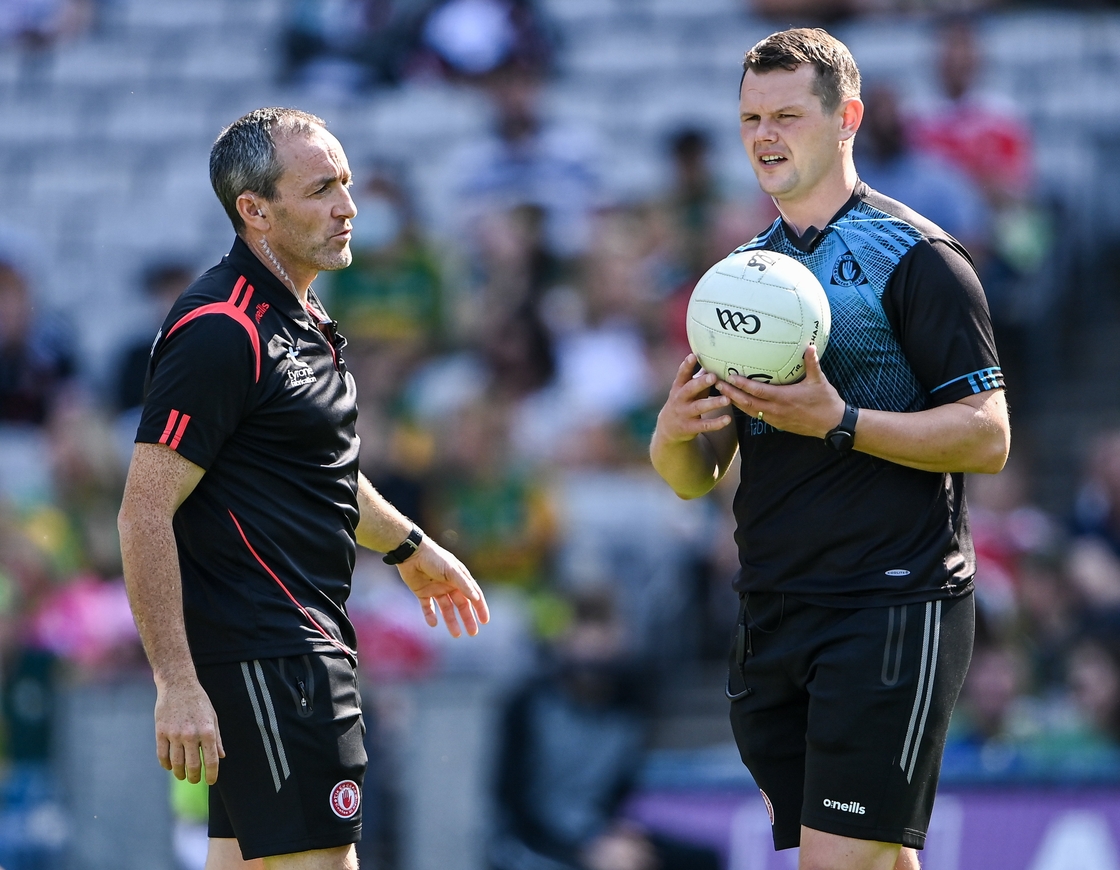 Ryan adds that those levels are "comparable to a Premier League game" with the caveat that matches are shorter, although the pitch being larger mitigates that.

Just as high-intensity pressing has become a virtual constant in soccer, especially at club level where coaches and managers have more time to work with their charges, the likes of Mayo in particular have brought an element of that into the way they have approached their work off the ball which suggests the strides in S&C have fed into what is possible tactically.
But that is also allied to game-management such as allowing the ball to do the work as Dublin have done at times previously by leaning into an infusion of elements from basketball.
"Research would suggest, if you look at AFL and other sports, it's not necessarily the team that covers the most distance is the most successful," says Ryan.
"As you mention, efficiency is important, working together as a team, being in the right place. That pulls down the distance but that saves energy and it saves energy for the explosive moments which are the important ones when the scores are got.
"That's why it's key for the leaders, the managers, to pull everybody together to work as a multi-disciplinary team because the coaching complements the S&C, the S&C complements the coaching and nutrition, psychology and sports medicine help as well."
Which is a point Mortimer comes to in an answer to his own rhetorical question of "what do two running teams do when they meet each other?"
"Somebody has to defend and somebody has to run, so possession is going to be key," the 2004 and 2006 finalist says of Saturday, adding that Mayo will "have to be picky and choosey about when they make the running moves".
"It's a very difficult place to press for 70 minutes, Croke Park, it's a very big field particularly on All-Ireland final day. You've a lot less energy on All-Ireland final day than you do on another day. It can be drained out of you very quickly if something doesn't go your way."
Thus, the role of the impact subs - Tyrone's Cathal McShane and Darragh Canavan having done so to good effect this championship so far - is another aspect that S&C can feed into preparation-wise and overcome any issues that crop up with the starters.
"All good leaders and coaches have changed their mindset in relation to the substitutes," says Ryan.
"With soccer and rugby, you've got terminology like 'finishers', like the 'impact players' and they're brought together as a group more and the sharing of the roles and responsibilities on matchday are clearer for all and the rotation during the A versus B games, the rotation during the drills, it's more the unit of a squad and they've got to be ready.
"And there's even defined roles for coaches to be the coaches of the bench on matchday to have them ready for these unrecognisable changes that can happen in a game or some set plays that are ready to happen in a game.
"The conditioner supporting the bench has to have them in the mindset of, 'You've got to be ready to perform at a high level very quickly.'"
And the work doesn't seem to end when the final whistle blows either - regardless of how much involvement the player has had in the match - based on an anecdote shared by former Westmeath footballer Dessie Dolan on this week's RTÉ GAA Podcast from when he was covering Mayo's comprehensive win over Leitrim earlier in the summer.
"The game finished up and then this was where I was just blown away, I was astonished," he said.
"At the very end of the match, every single (member of the Mayo panel) was down on the pitch and depending on the work-rate that you did during the game that's when you finished your running.
"But they were running '21 to '21 for about 45-50 minutes and what (James Horan) has done is that every single player on that panel is doing the same workload.
"And you'd remember being a county player where there'd be a lad eating the jellies and eating the pasta and he wouldn't be doing a thing the whole time, just sitting on the panel and happy to sit on the bench."
But Dolan added that from a subsequent conversation with former Mayo star and current selector Ciaran McDonald, the Red and Green mantra is very clear: "He says, 'Look, everyone has to do the same work-rate'. If you didn't do it during the match, you do it after the match. If you were a sub that came on and hadn't reached your targets, you do it after the match. If you're a sub that didn't play, you have to get the work in and if you're a panel member you're the same as everybody else."
But as much as the elite inter-county setups do benefit from increased professionalisation, Cannon does point out the limitations in regard to the amateur status of the players compared to working with pro athletes, especially when recovery between sessions and games is crucial to S&C.
"It's still an amateur sport so a high percentage of players are working or studying," he says.
"Like I saw Stephen Coen is doing a PhD at the minute, he's under pressure to get his assignments and reports in for part of his PhD.
"So he's still working and sitting at a desk and has still to be switched on and working on that.
"From a professional standpoint the guys will still go training in the morning and will probably finish at around 11am or 12pm and will have the rest of the day to rest and recover and don't worry about their jobs or studying.
"So it's very much an amateur game. People say it's almost a professional set-up - it is - but the players do work and still have the pressures of job or study."
But that being said, he does conclude that Mayo and Tyrone, along with some of their closest rivals at elite inter-county level have been able to push the boundaries of what is possible within those limitations.
"The Dublin, Mayo, Kerry and Tyrone panels, they're just so strong and their A versus B games are just so high intensity that it's just phenomenal and that's what drives them on."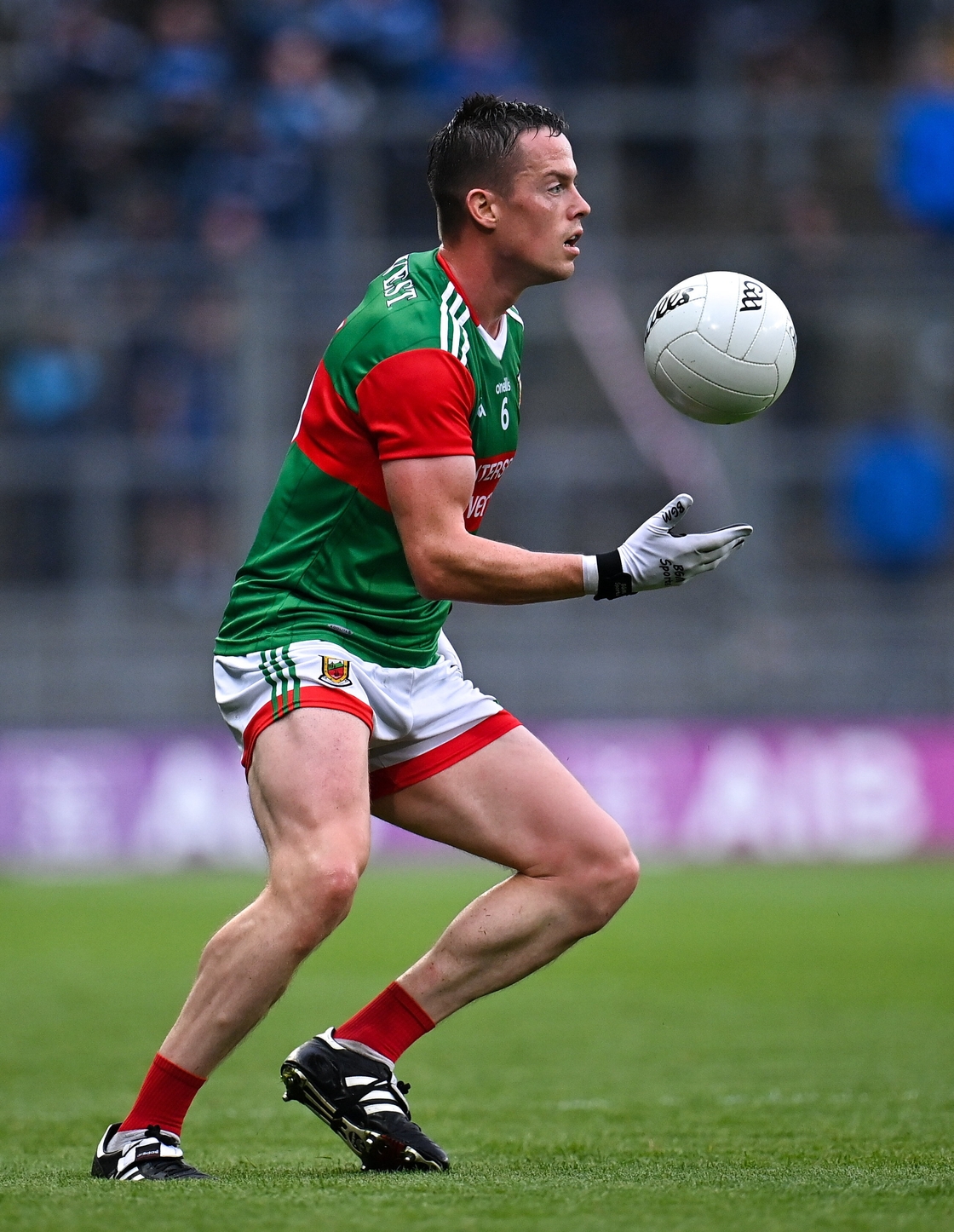 Follow Saturday's All-Ireland senior football final with our live blog on RTÉ.ie/sport and the RTÉ News app.
Watch Mayo v Tyrone live on RTÉ2 or RTÉ Player from 3.30pm.
Watch highlights of all the weekend's hurling and camogie action on The Saturday Game at 10pm on RTÉ2.
Listen to live and exclusive national radio commentary on RTÉ Radio 1's Saturday Sport.