Jack O'Connor has stepped down as Kildare manager after two seasons in charge of the Lilywhites.
The Kerry native, who last week admitted that he held ambitions of managing the Kingdom for a third time, said that the travel commitments involved with the job proved too challenging to continue.
The triple All-Ireland winning manager was appointed in August 2019 on a three-year term and had originally indicated that he would see out his scheduled time. However, O'Connor has now said that he is unable to commit for that third year.
"After two challenging but very enjoyable years I have decided to step away from managing the Kildare senior football team," said O'Connor, who guided Kildare back to Division 1 this season with a promotion play-off win over Meath.
"This was a very difficult decision for me and one that I agonised over during the past few weeks. I have been made feel very welcome during my time in Kildare and I have worked with some great people up here. However, a round journey of over eight hours from St Finian's Bay to Newbridge and back takes its toll and I felt this was unsustainable for the coming season.
"I'd like to thank the Kildare County Board for putting faith in me two years ago. As a management we worked incredibly hard since then to improve the standards in Kildare.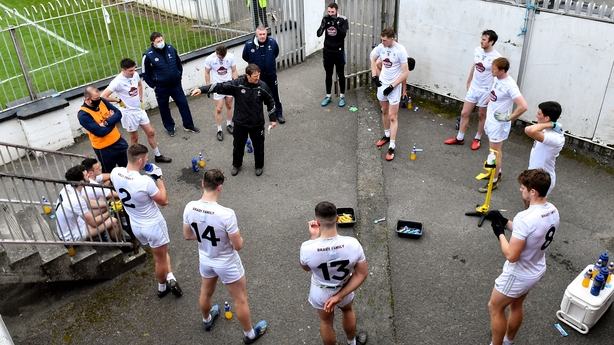 "The first year was about overhauling the panel and introducing a lot of good young players and this year was about building on that and making tangible progress.
"Getting promoted to Division 1 was crucial for the future development of this team as was reaching a Leinster final and giving the young players a taste of the big day. I hope that the management can build on this and make further strides in the years ahead."
Kildare GAA said that O'Connor had originally indicated that he would remain in charge for 2022 before a change of heart, with Lilywhite chairman Mick Gorman praising his achievements over the course of the last two seasons with the side also reaching the 2021 Leinster final before losing out to Dublin.
"We hold Jack in the highest esteem and the impact of his experience, influence and commitment as a manager will leave a lasting impression," Gorman said.
"We wish Jack the very best of luck in his future endeavours. He will always be welcome here in Kildare."