Séamus O'Shea doesn't understand the "obsession" around the performances of his brother Aidan and feels no player is subjected to greater scrutiny.
Mayo captain Aidan was substituted during the second half of their epic All-Ireland semi-final against Dublin, only to reintroduced towards the end of extra-time as they defeated the six-in-a-row champions.
Séamus backed Aidan to "take it on the chin" and to use it as motivation heading into the All-Ireland final against Tyrone on 11 September, but is frustrated that his brother's performances always receive extra attention.
"It's not something I've spoken to him about," said AIB ambassador Séamus, who hung up his inter-county boots last January after 13 years with Mayo.
"It's probably a source of frustration for me to be honest because I feel like regardless of what happens in a game, Aidan seems to be the headline for some reason.
"I don't know if it gets more clicks or does it generate more headlines or something like that but I can't think of any other footballer where the conversation after every game is, 'Where did Aidan play? How did he play? What will they do with him the next day?'
How was it for you then Mayo fans? The dust has now settled on what has been a very special weekend for the Green and Red. They are heading for the All-Ireland SFC final #RTEgaa pic.twitter.com/kE4XcqCGdD

— The Sunday Game (@TheSundayGame) August 15, 2021
"There's obviously loads of brilliant footballers around the country that will have good days and bad days or that will play in different positions, and it's just not the same source of conversation anywhere else.
"I struggle to understand why there is this obsession with how he plays and where he plays, every day we go out.
"He's an important player for Mayo obviously, he has been a brilliant player for us over the years. He'll be asked to do different things, whether it's full-forward, centre-forward, midfield or in years gone by he's gone to the backline.
"But I struggle to understand the obsession with his performance every single day."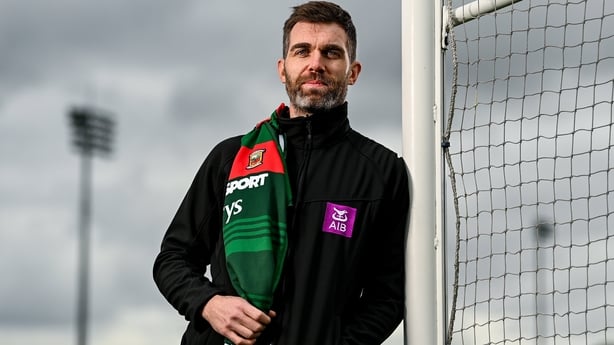 Aidan could become the first Mayo captain in 70 years to lift the Sam Maguire Cup and Séamus expects him to put his semi-final disappointment behind and deliver a big performance.
"From Aidan's point of view, he got taken off, he didn't have a great game," said Séamus.
"That happens to everybody. You just have to accept that and move on.
"Aidan will be fine. I don't think it's happened to him before where he just hasn't had a good game and got taken off. You just have to take it on the chin.
"In a weird way, it's not a nice thing to happen, but it kind of focuses the mind a little bit and gives you a bit of motivation for the next day out.
"He'll be grand. I'm not worried about him. He'll need to have a big performance the next day and Mayo will need him to have a big performance as well."