One down, two to go.
After Wednesday night's big All-Ireland hurling Under-20 win, that's the comment I have seen the most in recent days.
To be honest, me telling you I know all about the red wave that's coming, or on the way, would be a total lie.
Because, to be honest, I don't know anything about it.
Yes, I'm well aware of Cork's history, and the legends within the county, but for as long as I can remember the game, the Rebels have not been dominant.
And for all the Cork talk that's going on at the minute, it will mean diddly-squat to the Limerick set-up at the weekend. Whatever happens in an Under-17s game or an Under-20s game has no relevance to this Sunday.
This is a game for the ages. This is a team who have experience, physique, skill and the know-how - against a team with pace, pace, skill, momentum, and pace.
With Cork, I have never seen a side, for as long as I can remember, whose game is built on pace to such an extent.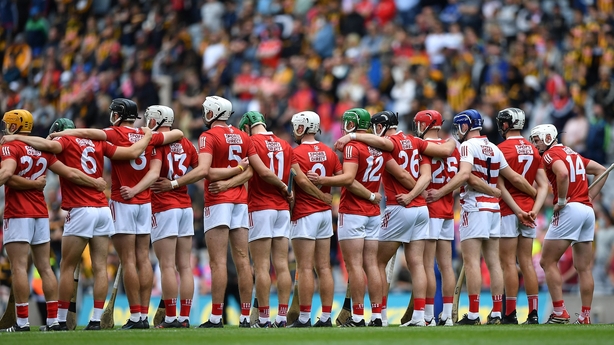 When they move, and are able to spray the ball around, they are borderline impossible to stop.
So the key here is for Limerick to stop them getting the ball at source, which then means that pace becomes irrelevant.
And how do Limerick do that?
Well, let's rewind the clock back to 5 June this year. Limerick 0-33 Cork 2-19. Will that game or that scoreline have anything got to do with this Sunday? No.
But one noticeable thing did happen in that match which continued on in the Munster semi-final (just not to the same extent).
It revolved around the Cork puck-out.
In that league game, it became very very apparent after 10 minutes that Limerick were going to ensure Cork could not work the ball out from the back.
Limerick pulverised them - and their intent to turn over the second ball was just as important as when they tried to intercept the first ball.
That was Patrick Collins' first time coming up against that level of pressure and intent and he definitely learned from it.
Again though, and I kept a close eye on it, in the Munster semi Limerick did turn the puck-out over quite a bit - just not as much.
You can see that Cork they have done a lot of work on it.
Are they going to hit a 50/50 ball down on top of Byrnes, Hannon or Hayes? Of course not.
Collins' puck-outs, and the Cork players' positioning, have greatly improved over the summer, and if they can get that right, it gives them a launchpad.
Of course, on the flip side, if Limerick turn them over, and the green roar starts taking over, it becomes a lonely place for a goalkeeper very quickly.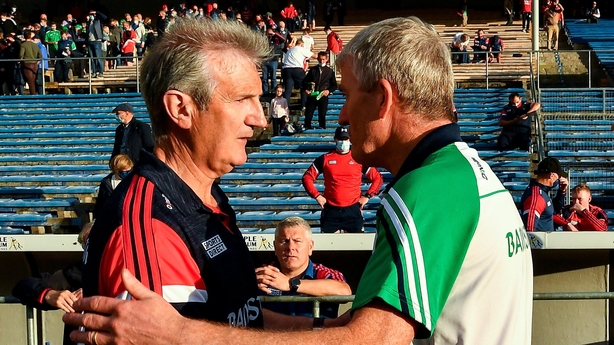 The other area of the field I will be keeping tabs on is the Cork full-back line and the Limerick full-forward line.
I have been very impressed with Cork here. But it's also an area where Limerick are particularly strong.
In the Munster semi, Sean O'Donoghue did a top job on Gillane, while Niall O'Leary kept Peter Casey relatively quiet, so here comes the conundrum.
I would imagine O'Leary and O'Donoghue will pick up both Casey and Gillane again, so that leaves Robert Downey on Seamus Flanagan.
I'm a big fan of Downey and he is as honest as the day is long, but Billy Ryan took him for 0-04 early the last day, and Ronan Hayes could have got a few goals in the quarter-final.
Flanagan is playing as well as ever I've seen, and while Casey and Gillane will have it all to do against their markers, if Flanagan gets the space he got against Waterford, his pace should see him out in front Downey to gather the ball.
And while Seamie is great to gather and score over the shoulder, I wonder will he drop said shoulder on Sunday and run at the Cork full-back?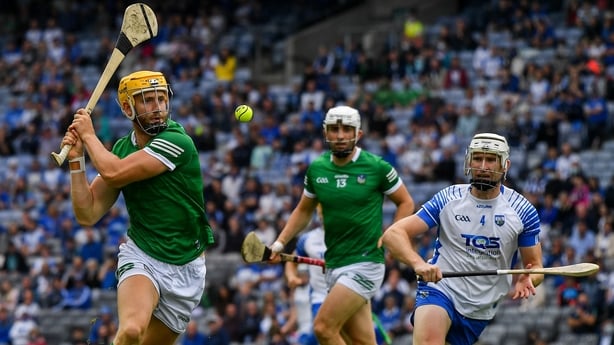 Every preview you read, people will lay out their key match-ups.
The one element I always find amusing coming up to big games is all the endless number of opinions.
'Whoever will win the midfield battle will come out on top', 'If Limerick keep Hoggie quiet they have a chance', 'If Limerick stop Jack O'Connor they won't score goals'...
The reality is, every battle is of huge importance.
Finals are made for a hero, for someone to grab it by the scruff of the neck and be remembered forever for that last-minute block, last-minute goal, last free, a special moment.
Moments will be all around us on Sunday, the good, the bad and the ugly. Winning finals is a feeling like no other, but if you lose one you wish you were never there.
I'll be there on Sunday, glad to be there, and yes I'll have my Limerick colours on.
And yes, I think Limerick will win. But of all the games Limerick played this year, this one, in my view, will be the toughest.