Departing Tipperary manager Liam Sheedy holds no fear for the future of the county's senior team and urged people not to jump to conclusions after two successive quarter-final exits.
Sheedy called it quits at the end of his second three-year stint as manager on Monday, stressing that the time had come for someone else to take the reins.
During his first spell from 2008-10, he led Tipperary from abject under-performance in the season prior to his arrival to a famous All-Ireland title in 2010, halting the Kilkenny push for five-in-a-row at the final hurdle.
His decision to return to the post in late-2018 was already pencilled in as a success following the swaggering All-Ireland victory of '19 but the subsequent two seasons have seen consecutive eliminations at the quarter-final stage, at the hands of Galway in 2020 and Waterford in 2021.
Sheedy's second spell in charge was marked by some hand-wringing about an ageing team - which ceased in the immediate aftermath of 2019 but picked up again after - and the inability of most of the younger generation to break into the side on a consistent basis.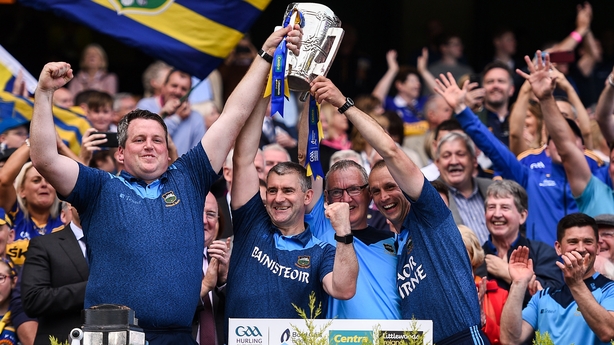 Many of the players - Brendan Maher, Noel McGrath, Padraic Maher - who were influential breakthrough stars during Sheedy's first spell in charge were still among the leading figures during his second spell - a decade later.
However, Sheedy adopted a bullish tone on the future, dismissing the notion that Tipperary were heading for an awkward transitional phase.
"We're a very, very proud hurling county. We've won minor, we've won U20s and we've won seniors in the last few years," Sheedy told RTÉ Sport.
"Everyone has a quiet season and people are very quick to jump to conclusions. That's a really proud dressing room that I have been involved with. I would say the future is going to remain very bright for Tipperary hurling.
"You should always keep your systems under review but I'd be hugely excited about what the future holds for Tipperary hurling."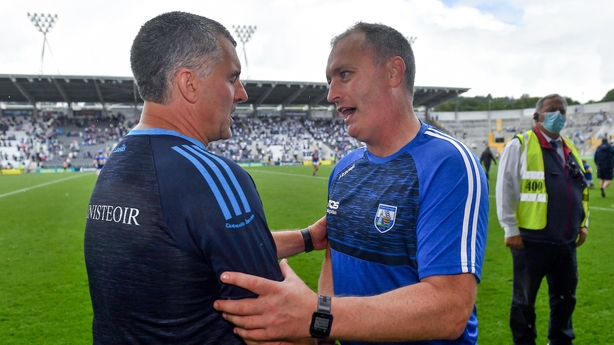 The question of who should succeed in the post will be thrashed out over the next while, with Waterford manager Liam Cahill - initially thought to the front-runner for the job in 2018 before Sheedy unexpectedly entered the fray - naturally among the leading contenders. However, first team coach Darragh Egan has already seen his name floated, as a continuity figure.
The bottom line for Sheedy, however, was that it was time for someone else, whoever that was.
"You always review after each season. We took it season by season. It's a big commitment. I just felt it was probably at the point where it was either another three (years) or else it's game over. For us, the best decision was to take a step back at this stage.
"That's a very special dressing room. The bonds that you build within the dressing room is something that can't be described. I loved my time in there, I loved the lads, I loved every minute of it.
"It's hugely enjoyable but it takes it out of you. It takes massive energy.
"We gave it massive energy. We gave it everything we could for three years but we feel it's time for someone else to put their own stamp on it going forward."
Already, Brendan Maher, one of the luminaries of the 2006 minor team and a subsequent key player in the late noughties' rise under Sheedy, has announced his retirement. It led to speculation that there might be more but the now former manager says it's a matter for individuals themselves.
"It's a time for reflection. Everyone in these situations needs to make the right decisions for themselves. I'm sure that's what these players will do.
"Overall, I couldn't be happier. What an exceptional bunch of players and what an honour and privilege it was to be involved in that Tipperary team, with a great management and backroom team behind me."