On arriving downstairs for the post-match debrief at the weekend, Dessie Farrell didn't try to pretend the warning signs weren't there or didn't attempt to argue that his team's second-half performance was a bolt from the blue.
Taking the job immediately after Jim Gavin, who amassed a close to flawless record, was always a rather dubious prize. The inversion of D:Ream's most famous lyric (only famous lyric) applied here - things could only get worse.
Farrell at least added to the legacy as he guided Dublin to a sixth successive title in an empty Croke Park last December.
But presiding over the capital's first championship loss in virtually seven years is a setback. The last time Dublin lost a match in the championship, the idea of Donald Trump in the White House was still a Simpsons gag. Ireland has gotten through two general elections in the meantime.
In his heart of hearts, the Dublin manager must, on taking the reins, have suspected this could happen and that he was taking over an entity whose greatest days were more than likely behind it.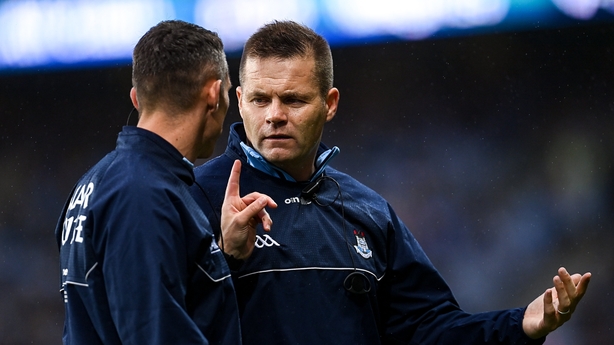 After initially addressing the specifics of where the game was lost, the Dublin manager wasn't long launching into reflective mode.
"There's massive disappointment," he sighed. "What that group has achieved - or the vast majority of them - has been tremendous.
"They've managed, to date, to keep going back to the well and keep doing and keep doing it, which I can assure you isn't easy, when you know the hours that go into it and the commitment that's required and the detail behind it.
"A lot of people see players turn up here on a Saturday or a Sunday and don't really understand how it takes hold of your life outside of that. For the bulk of them to be able to consistently achieve that over the past five or six years, that's been a phenomenal achievement.
"Some of them have obviously experienced this before, a lot of them haven't."
The Decade of the Dubs - a look back on 10 years when Dublin won eight All-Ireland titles #RTEGAA pic.twitter.com/LC0HcEI0Ux

— The Sunday Game (@TheSundayGame) August 15, 2021
Beforehand, many had an intuition that this could be the game where Dublin came unstuck. But most, when push came to shove, fought off the idea.
It was a safer bet to assume the champions still had enough know-how, their game was still honed enough to see off a Mayo team badly hobbled by injuries to A-list players.
The first half, everything was going swimmingly for the champions. Any panicking in the capital about their sluggish Leinster Championship form all looked like premature alarmism at half-time.
However, the truth revealed itself in the second half. Dublin's form in Leinster wasn't a lie, the team were slipping.
Farrell described the second half and extra-time disintegration as "tough to watch" and admitted they weren't able to find a solution when the momentum started running against them.
"I'd have to view the tape. I just think it was that high press. There was a strong breeze down there. We weren't retaining enough primary possession off our own kick-out. A couple of big balls there, breaking balls, that are momentum shifters, that we didn't capture.
"It was tough to watch in that second half for sure. A lot of those lads have been such warriors over the years. You could see the limbs and the bodies were tired there.
"It was just hard to really generate momentum from anywhere in that second half. That's the nature of sport, sometimes these things happen and it's hard to come up with a fix or solution for it."
'Dublin haven't replaced the players they've lost with the same quality'

The panel discuss whether yesterday was a blip, or if Dublin's decline is a terminal one #RTEGAA pic.twitter.com/8Gbws8s5pl

— The Sunday Game (@TheSundayGame) August 15, 2021
It wasn't long before thoughts turned to the broader implications of Saturday's seismic result. Is it a bump in the road or is the empire in ruins? Is it Kerry '83 of Kerry '87, we're talking about?
The age profile of the team suggests it should still be the former. Given the deep playing resources in the capital and the accumulated institutional knowledge within Dublin GAA, it seems fanciful to think they will drift into late-90s style irrelevance ever again.
However, a few totemic figures, notably James McCarthy and Michael Fitzsimons, have been around since the Gilroy/Whelan revolution. Their bench, so long their potent finishing weapon, looked callow and ordinary on Saturday evening, both on paper and on the pitch.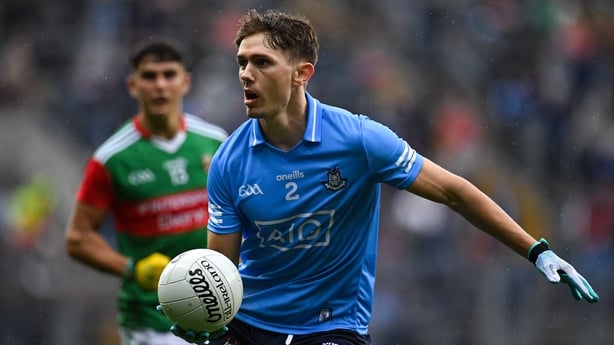 Farrell accepted there'd be player turnover, but rightly added that was no different from other years.
He did, however, make a play to dampen expectations. The Dublin boss invoked the lost years ('96-2010) and said he was confident/hopeful that supporters in the capital would be patient in the years ahead.
"We're always in a state of transition, players come and go," Farrell insisted. "There's been a significant amount of that over the last two seasons. I'm not sure what's going to happen next season.
"Some individuals will reflect on where they're at and can they go again. That's a decision for some individuals.
"There's a lot of new blood in there as well, who will need time and exposure.
"Dublin supporters, by and large, will still remember there was a dearth of success in this county. That's not too long ago.
"So, I'm sure they appreciate what's gone on in the last number of years and they'll afford the team and these players whatever level of patience or courtesy is going to be needed over the next period of time.
"Who knows what lies ahead? There's transition and the team needs to evolve. There's still a lot of young, good blood in there.
"We'll be excited about what the future holds for them and it's important for us not to quench those dreams and try and facilitate an environment where those individuals can flourish as well and step up, and maybe have the same level of success to a previous generation."
As for Mayo? Like the spider in Robert the Bruce's parable, they persisted and persisted and finally got over their tormentors.
"You'd have to have huge admiration for them (Mayo)," said Farrell.
"The Dublin team have shown a lot of humility in victory over the years. We're exceptionally gracious in defeat as well. Hats off to Mayo. That second half performance, we just couldn't live with them. The best team won on the day."