"Do not go gentle into that good night. Rage, rage against the dying of the light."
2021 has been a peculiar year for Dublin and Dessie Farrell. Off the back of another All Ireland win in December, they were unbeaten throughout the Allianz National Football League. In doing so, they captured another title jointly with Kerry and have been untroubled in securing a record eleventh Leinster title in a row. And yet, rumours of their demise persist.
There are three fundamental areas that those who believe Dublin have slipped focus on.
1. Key Dublin defenders are aging and can no longer hold the best attacks in the country
2. The Dublin attack has become more individualistic with team patterns disappearing
3. Dublin's bench carries very little impact at the highest level
Perhaps a more fundamental question to ask is whether standards have been maintained with everything they do to ensure that performance follows when it matters. Player defections, increased injury issues and a lack of flow in their play are all being used in lending weight to the argument that their culture has diminished.
All of those are valid discussion points, however, this All-Ireland semi-final show down with Mayo is the first time this year that their performance really matters.
Benchmark
James Horan has done a superb job in reshaping this Mayo team and squad. Necessarily, some heroic servants to the cause have had to fall by the wayside over the past two seasons but the result is now a team revitalised with a hallmark of pace and athleticism.
There was a sense last year of the All-Ireland final experience being more about the development of their younger players than maximising their chances of eking out an unlikely win. Players like Oisin Mullin, Eoghan McLoughlin, Conor Loftus, Ryan O'Donoghue and Tommy Conroy are probably in a better position to compete fully this year as a consequence.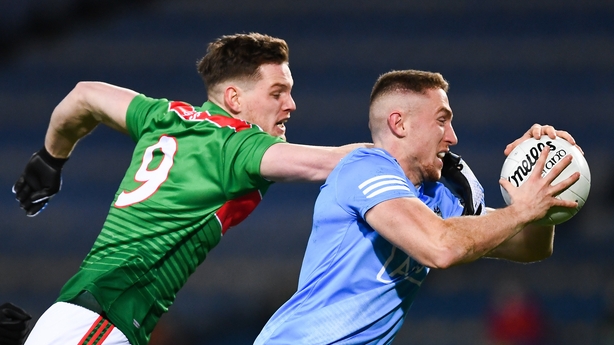 Of course questions remain as to what level they can reach this year and in particular the inhibiting impact of a league campaign in division two will have had. Mayo's performance in the first half of the Connacht final was uncharacteristically ponderous with players constantly bringing the ball into contact. It was the second half before the split second timing difference between division one and two football was back and their play began to flow.
The overall worry for James Horan will be that, having been relegated from Division One this year, Galway are not the benchmark that a performance to challenge Dublin can be measured off.
Tactical Challenge
First and foremost, Mayo have to get the tactical set up in place that gives them the best chance to compete with Dublin. Using the Connacht final as a reference point, they were much more effective in the second half when Aidan O'Shea rotated between inside and out. That target gives them a better balance between their natural running game and an instinct to look for more direct ball.
When O'Shea is inside it tends to push the opposition cover deeper to mind him and that can open up space further out for overloads when they run the ball. A bigger conundrum for James Horan is how to set up at the other end of the pitch.
Last time out, Mayo tried to create one spare at the back by dropping someone off as Galway built their attacks. More often than not, that man was Michael Plunkett. Particularly in the first half, the strategy was ineffective because of the execution as opposed to the theory.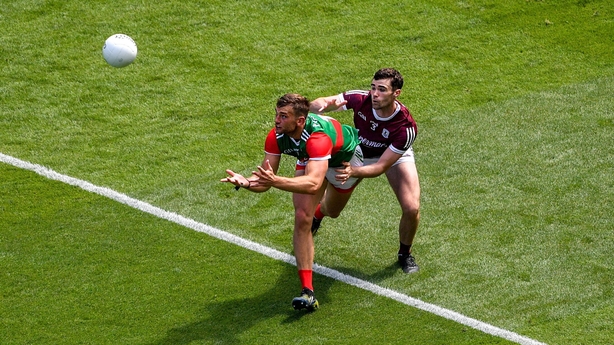 Typically, Plunkett dropped off too far too soon, sitting behind everyone and staying there. Galway were able to pick off points from a comfortable range with the cover presence really only dissuading thoughts of goals. Normal service for this Dublin team will sicken any opposition who does not protect and pressurise shots around the edge of the D.
There is a school of thought that if you are not going to use a cover player effectively – and Mayo rarely have in recent years – then you are better to match up in your own half and apply maximum pressure on your opponent's use of the ball. The flaw in that thinking against Dublin is that if Con O'Callaghan gets a one v one situation anywhere inside thirty yards the result will likely be a goal.
If Oisin Mullin is at full health there may be a temptation in Mayo to gamble on that match up holding O'Callaghan to release the cover player. That would be a mistake. Mayo will need to have prepared a defensive structure that can withstand all of the variations that Dublin will bring.
Dublin's Defining Culture
No-one will know better than the Dublin players how healthy their culture has remained. They have worked diligently and collectively through the domination years and know what it feels like to approach season defining games with no doubts about their preparation. If a team – players and coaches – can get to the dressing room before battle and be content that they have done all they could to be ready then it is a powerful catalyst for performance.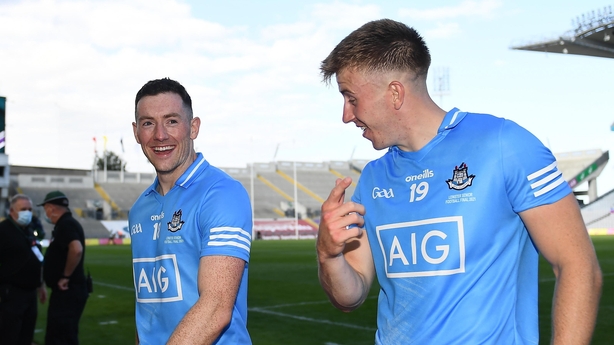 As with all great dynasties, rumours of decline will always emerge from under the cloak of wishful thinking. Dublin will be acutely aware of that talk and of the threat this emerging Mayo team carry. The All-Ireland champions may be raging against the dying of the light and the Connacht champions may have the potential to extinguish it. That knowledge in itself can be enough for players to find another gear.
Dublin's performance levels will determine how much room there is for Mayo to impose themselves on the game and that will ultimately reflect how well the champions have maintained their standards on and off the pitch this year.
This All-Ireland semi-final is a contest between teams on separate but crossing curves on the development graph. If Dublin have maintained their work ethic and overall culture around preparation they will hold Mayo off for another day. If those impeccable standards have slipped then the door is open for the Connacht champions to lead a changing of the guard.
Mayo may have the attacking weapons to punch holes in Dublin but they don't have the collective defensive structure to stand firm at the other end. Dublin may well be taking on water but they will stay afloat until the final.
Follow Saturday's men's and women's All-Ireland football semi-finals with our live blogs on RTÉ.ie/sport and the RTÉ News app.
Watch Dublin v Mayo live on RTÉ2 or RTÉ Player from 5pm.
Watch highlights of all the weekend's action on The Sunday Game at 9.30pm on RTÉ2.
Listen to live and exclusive national radio commentaries on RTÉ Radio 1's Saturday Sport.