Ten days out from an All-Ireland final, and what one team does, could be polar opposite to what the other team may do.
From a players perspective, it is vital that things stay more or less the same, and you don't get trapped into deviating away from that normality.
To her credit, Caroline Currid with Limerick is so important in getting things done right and ensuring that nothing out of the norm occurs.
Of course, I am not going to give away any secrets or scenarios that are going to come into the Limerick camp over the coming days, but having someone with that experience is so beneficial coming up to such big matches.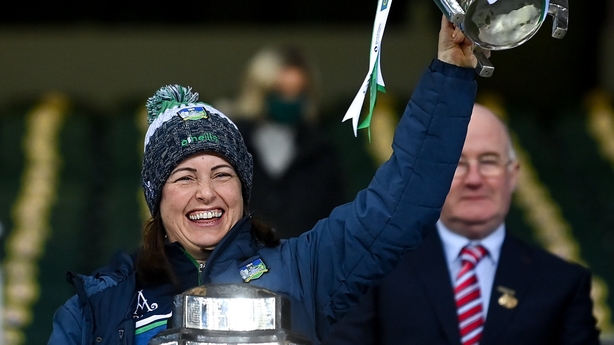 I have no doubt that Cork have all their people in place, and they will be looking at every angle also to gain a percent here or a percent there.
The first thing, anyway, that fries players minds is the tickets. And if it was bad in previous times, it's going to be worse this year.
Do players really want to making or receiving calls or texts, deciding who gets what?
Course they don't - you would be amazed the amount of people out there who think it is perfectly ok to contact players and ask them for tickets, when they may never have given them any previously.
Of course, players are not going to be walking down town every day, but they have lives to live and jobs to do, and can be very accessible at the best of times.
The buzz and the hype last year was non-existent, but it is going to be a lot more livelier this year. You would often wonder, would teams with experience gain from this?
Well, yes they will have a reference point, and will be well aware of the routine, but is it a deal breaker? Not for me.
I can only speak from experience, of course, and if I rewind back to 2018 when Limerick were in their first All-Ireland with that group of players, they were playing the previous year's All-Ireland champions.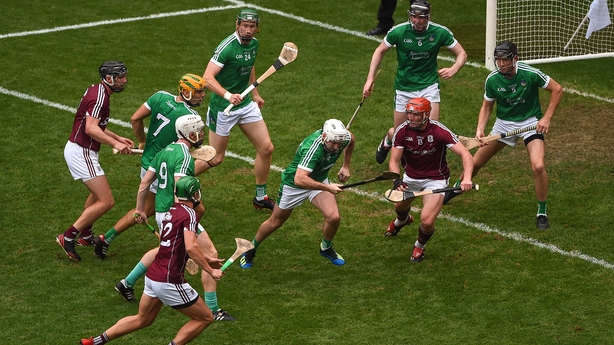 So, if stage fright or lack of experience was going to come into play, then it could have that year. And it will be the same Sunday week.
But Cork will have learned a lot from the Kilkenny game, both the match and the game-day routine, and that will stand to them.
The first thing, anyway, that fries players minds is the tickets. And if it was bad in previous times, it's going to be worse this year.
Suits are another thing - both sets of players have to get kitted out - maybe that can be avoided this year as there is more then likely going to be no function afterwards.
In terms of what will be happening on the training field then - again, every set-up will have different plans and ideas - do you go 'all out' this week, and taper it back next week, or do just take it easy and mind your players and be fresh.
No player wants to miss out on All-Ireland final day because of an incident, especially something freakish or silly.
I remember in our last training session in 2018 before the final, you couldn't write it, the last puck of the last drill, one player was striking his last ball and he stood on a sliothar that he never saw. His ankle went black and blue and swelled up instantly.
He spent all night and the next day icing it, and was so lucky to be able to play on the Sunday.
These are the exact things players will want to avoid.
In terms of team selections then, there is generally always one or two up for grabs, and that goes for the 26 match-day panel.
It's never nice to be dropped on All-Ireland final day, or lose a jersey to somebody else who makes the panel, but these things happen, and it's up to the manager to have to deal with it.
There is always some despair for some players, while huge disappointment for others.
So much goes on the week of the All-Ireland final. The logistics are off the charts. But as a player, literally all you have to do is pack you bags and turn up.
I know I always took it for granted, but when you are inside the bubble, you don't have a clue what's going on on the outside.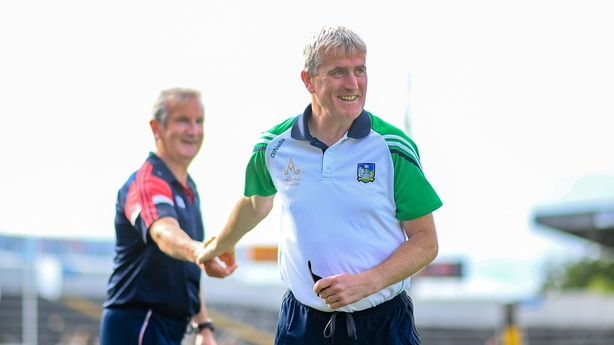 You have a job to do, a mission to accomplish, and that's your main focus. The next seven days are crucial for both counties, and while John Kiely has plenty of experience in dealing with these weeks, Kieran Kingston is sharp, as are his management team, and I'm sure they will batten down the hatches from here on it.
It's not like a Limerick man to give credit to a Tipperary man, not alone two! But this week I must.
Credit to Fergal Horgan for getting this years All-Ireland final again - he is the best ref in the country, he gets it, and has a good way with players and a good communicator with them also.
Secondly it was sad to see Brendan Maher retire. He really is a Tipp legend, and in his prime he was some operator.
He owes Tipperary hurling absolutely nothing, and has given them some service for many years. I would like to wish his all the best in retirement.
Follow Saturday's men's and women's All-Ireland football semi-finals with our live blogs on RTÉ.ie/sport and the RTÉ News app.
Watch Dublin v Mayo live on RTÉ2 or RTÉ Player from 5pm.
Watch highlights of all the weekend's action on The Sunday Game at 9.30pm on RTÉ2.
Listen to live and exclusive national radio commentaries on RTÉ Radio 1's Saturday Sport.