Colm Cooper would have played for Kerry forever if he could. He loved everything about it. The game itself, the dressing room, the crowds, the nervous tension on big days, the competitiveness, the training and of course the winning.
"I miss the big days, and just being there with the group that you've trained with for six or nine months. Looking to achieve something, studying other teams and when you land a title, the ultimate honour of winning, it just makes it all so worthwhile," said Cooper speaking on We Become Heroes, an RTÉ Sport podcast.
"I get so much satisfaction from my team-mates enjoying that stuff as well and that was very central in my career, to celebrate with the lads, and celebrate that success," he added.
During Cooper's career with Kerry he won five All-Ireland titles, nine Munster titles and eight All Star awards but there were tough days too when things don't go to plan.
"We're talking here about wins, there are downs as well, losing big matches, not meeting standards. There's a bit of soul searching that goes on about not performing and loss of form and that happens in sport and that happens whether you're a 14- or 15-year-old or a 24- or 25-year-old.
"That's natural in sport and life, it's not one straight line. There are twists and turns along the way, ups and downs. But I think for me, and it's probably something I look for in people now is, how do they react to a disappointing day or performance. How resilient are they."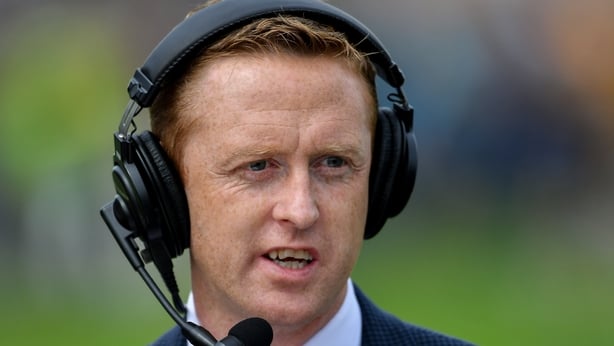 One of the biggest challenges that Kerry footballers face is the expectation that comes with representing the Kingdom. The attention is relentless, and this brings pressure. At times there is no escaping from the spotlight as Cooper well knows.
"Sometimes you have to go underground. If there's something going on or you're injured or a loss of form or whatever, sometimes the best thing to do is just disappear, fall off the radar a little bit," explained Cooper.
"Go for walks and do things where people won't find you and I think there's plenty of places you can do that in Kerry with national parks and mountains. You can take off just to find yourself a little bit again, but I suppose the only thing is if a child wants to meet you, he doesn't know that you are in bad form, but you can still be respectful in that way.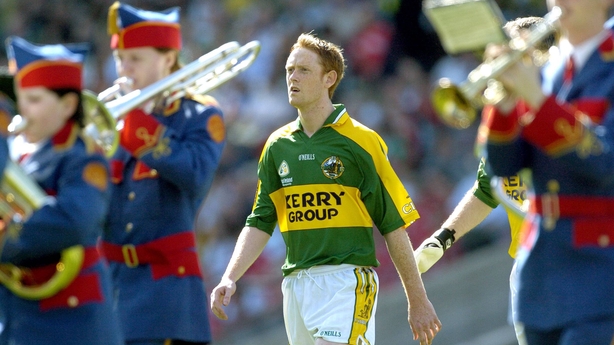 "Sometimes you need some me time and me headspace to get away from it all and look, it can be done. The most important thing is that you can identify it, that you can say to yourself you know what, I need to stay out of town for a couple of weekends, I need to stay away from my normal haunts.
"And more often than not people don't mean any bad from it, they just want to talk because they love watching you and they want your opinion on what you think of the Dubs or who will beat Mayo this year or who you think will win the Premier League, people just like engaging in conversation so I've accepted that."
We Become Heroes is a podcast hosted by RTÉ Sport journalist Marie Crowe, featuring some of Ireland's biggest sports stars.
You can watch the interview with Colm Cooper above or listen on Apple Podcasts, SoundCloud, Spotify or wherever you get your podcasts.