One of the best memories I have growing up going to games is the 2007 All-Ireland semi-final. Limerick were hammered by Waterford in the Munster final, and after beating Clare in a quarter-final, they landed above in Croker in a semi-final, taking on Waterford again.
As a 14-year-old kid, it was a day out for me on the train with my dad and I saw no hope for Limerick and I couldn't see how they were going to overturn the Déise after what had happened a few weeks earlier.
Well, how wrong was I? A Limerick ambush arrived, Donie Ryan rattled the onion sack twice, as Shaughs did, before Brian Begley finished it off late in the second half. John Mullane was withdrawn after 46 minutes to a massive Limerick roar.
Everything fell right for Limerick that day, and everything went wrong for Waterford. They were red hot favourites and Limerick had 'no chance'.
We need your consent to load this YouTube contentWe use YouTube to manage extra content that can set cookies on your device and collect data about your activity. Please review their details and accept them to load the content.Manage Preferences
Sometimes red hot favourites can easily get turned over.
This weekend, to a certain degree, Limerick find themselves in a similar position to Waterford 14 years ago.
After beating Waterford so comprehensively last December in an All-Ireland final, have Waterford improved so much since, or have Limerick gotten worse? Limerick have stayed the same, and Waterford have improved their game. But have they improved enough to take down the champions? I am not so sure.
They have all the momentum in the world to carry into this game, but they should have had that last year too after their second half performance against Kilkenny in the All-Ireland semi-final. Four weeks in a row is no easy thing to do either, and surely that will have to tell.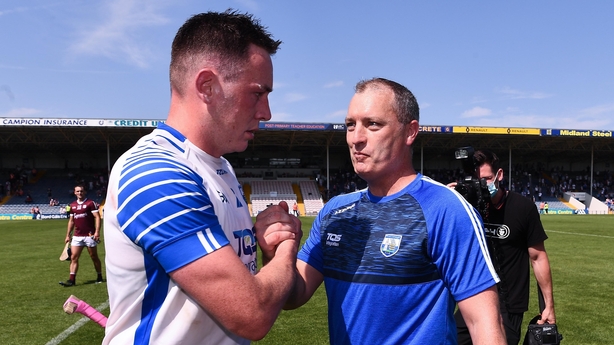 I know Liam Cahill and his crew will be telling them they are fine, they are young, and whoever their head doctor is - their Caroline Currid equivalent - will have their work cut out, but deep down, the players will know it's not easy.
Sixty minutes up on the clock and the game in the melting pot, Limerick's freshness will surely have to tell. Look back at the last two games Waterford have had, Galway and Tipperary, and they just showed signs of fatigue late on. Now credit them, the running game that they play means if you are at anything short of 100% it won't work, but they have been at 100% for the last two weeks for 65 minutes, but can they keep that up again on Saturday, only time will tell.
It has been the ideal preparation for Limerick really. They will have worked hard behind the scenes while watching on closely over the last few weeks. Limerick will know they can't start as slow as they did in the Munster final, because if Waterford get their dander up, they could be hard to stop.
I think the start of this game will tell a huge amount of where it is going to end up, but going back to what I said earlier, I think over the last while Waterford have closed the gap, just not enough for this Saturday.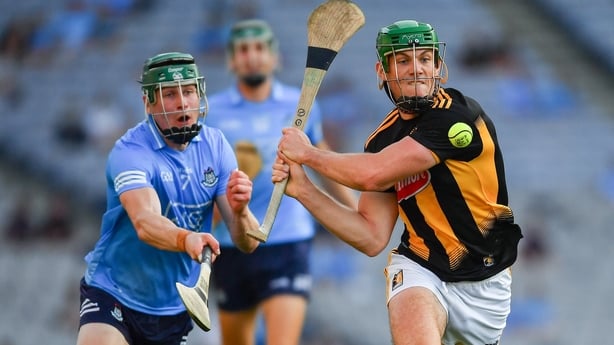 Have Kilkenny ever landed themselves in an All-Ireland semi-final and not been spoken about? Of the four teams that are left, they are the one team who there is very little talk about.
Yes, maybe their wins against Wexford and Dublin have been let down by the form, but they can only play who is in front of them. Their hunger and desire has not changed, and that was very evident the last day.
They are going to try and use that, which will ensure Cork can't transition the ball quickly from one end of the field to the other.
But I do think that if Kilkenny play this as an all-out hurling match, they will be under pressure.
I can't but help think back to 2019 All-Ireland semi-final where they butchered Limerick for the first 35 minutes and got themselves into a big lead. If Kilkenny bring that on Sunday, it's very simple, there will only be one winner.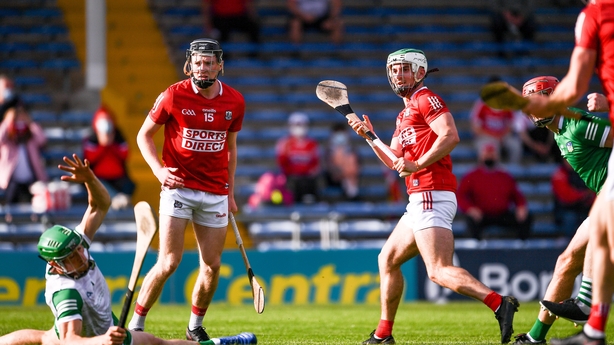 On the flip side of that though, it's easier said then done. Cork are the quickest team in the country, and by god will they love the sight of Croke Park. If ever a pitch was made for a team, this is it.
You can do all the analysis in the world on this game, but I think it will come down to two very simple things. If Cork can play the ball around, and get Jack O'Connor, Seamus Harnedy, Patrick Horgan, and Shane Kingston on enough ball, they will put on the afterburners and be gone.
If Kilkenny can go bating them legally, like they did to Limerick two years ago, that will put a stop to Cork's gallop very quickly.
So who's going to win? I have no idea! It's not like me to sit on the fence, but I actually can't confidently pick one. Maybe just leaning towards Cork, but when I wake up tomorrow it could be Kilkenny.
Either way, what a game to look forward to, and what a weekend to look forward to.
Listen to the RTÉ GAA Podcast at Apple Podcasts, Soundcloud, Spotify, or wherever you get your podcasts.
Follow the All-Ireland senior hurling championship semi-finals this weekend with our live blogs on RTÉ.ie/sport and the RTÉ News app.
Watch Limerick v Waterford live on RTÉ2 or RTÉ Player from 4pm Saturday, and Kilkenny v Cork live on RTÉ2 or RTÉ Player from 2.30pm Sunday.
Watch highlights of all the weekend's action on The Sunday Game at 9.30pm on RTÉ2.
Listen to live and exclusive national radio commentaries on RTÉ Radio 1's Saturday and Sunday Sport.