Final planning approval has been granted for the new GAA stadium at Casement Park in Belfast.
As a result, the Ulster Council will be able to build a new 34,578-capacity stadium on their existing site on the Andersonstown Road.
The new stadium will include a bowl design and a range of mixed-use facilities. It has been developed by architects Populous, who designed the Tottenham Hotspur, Emirates and Aviva stadia.
The move was warmly welcomed by Ulster GAA. Tom Daly, who chairs the Casement Park Stadium Development Project Board, said the announcement was a "momentous" moment.
The build is expected to take two years with construction set to commence in the first half of 2022.
Daly said: "Casement Park is a now a live catalyst for the development of Gaelic Games and it will not only host some of the largest, most significant and exciting sporting occasions on this island, but it will also be a venue that GAA clubs, schools and community organisations will access and use.
"With a strong community focus, the project will create employment opportunities, increase footfall, support local business eco systems and supply chains and it will significantly add to the vibrant cultural and arts heritage that exists in West Belfast and across the city.
"The combined impact of the construction phase of the project and its operations when complete, will leave a lasting sporting, economic, health and cultural legacy for many generations to come."
Stormont Infrastructure Minister Nichola Mallon said: "This is an historic day for the GAA in Ulster and for Gaels across our island.
"Last October I announced my intention to grant planning approval and I am delighted that all the statutory processes have now been completed to make that decision official and allow the Ulster Council of the GAA to proceed with their development plans.
"This has been a long and complex process, predating my time as minister, however we must now move forward and see progress on the ground, progress that will bring many sporting, social and economic benefits not just to west Belfast but right across the city and beyond.
"This will be fantastic news for the GAA family across Ulster and Ireland, particularly with the Ulster Final taking place this Sunday.
"Here's to an exciting Ulster final and many memorable games to come in a new state-of-the-art stadium in Casement, now that the GAA is to finally have the home it deserves in Ulster."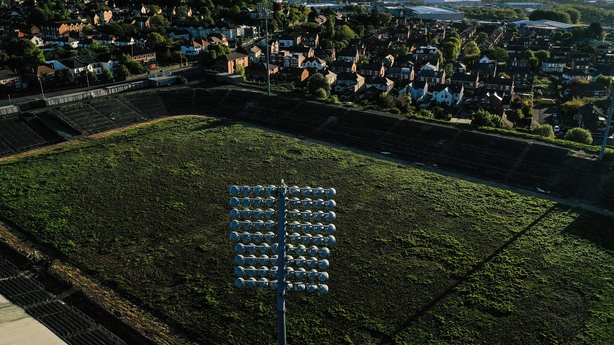 Ulster GAA first unveiled its intentions to build a major new provincial stadium more than 12 years ago.
They later confirmed Casement Park in west Belfast as the preferred venue.
Planning approval for a 38,000-capacity stadium was given in 2013.
A year later that approval was quashed in a High Court legal challenge brought by some residents.
Further setbacks came in 2015 when a safety expert claimed the planned stadium could not be evacuated safely in certain emergencies and a report found "broken" relationships behind the scenes.
In 2017, Ulster GAA submitted new plans, including reducing the stadium capacity from 38,000 to 34,000.