Ronan Maher admits Tipperary were devastated by their collapse in the second half of the Munster final but he insists they would fancy "another crack" at Limerick, if both sides make it to the latter stages of the All-Ireland SHC.
Tipp face Waterford in the quarter-finals on Saturday but wouldn't meet the reigning champions again until the final due to repeat pairings.
"It was a huge disappointment on our behalf," said Maher of last week's dramatic reversal - Tipperary had led by 10 points at half-time but lost by eight.
"There's a lot of things to take into account. The weather on the day and lads put in a massive shift. We were really happy with the first half but it's 70 minutes. You don't win the game in the first half."
"I feel like we didn't show up in the second half of the game. The power that Limerick brought to that second half was unbelievable and they attacked us from all aspects of the pitch. They were aerially dominant. We couldn't grab control of the game. The momentum shifted towards Limerick and obviously their squad is huge as well, they have a serious squad.
"By the time the game ended on Sunday, to Tuesday, it felt like a long time. I couldn't wait to get back in.
"But I suppose in the few days after the match, we regrouped as a team. We were really happy with our performance in the first half. It's about trying to get that for 70 minutes now."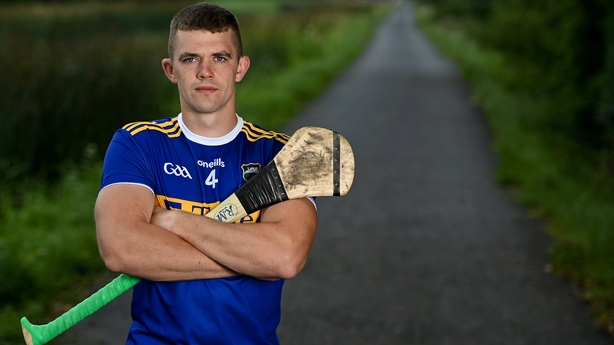 Tippeary's only championship win against the Treaty in John Kiely's five seasons in charge came in the 2019 Munster round-robin, a defeat that was avenged by 12 points in the provincial final a fortnight later.
Maher references that loss as being harder to take than this year's but he doesn't believe that Tipp, eventual All-Ireland champions in '19, have an inferiority complex around Limerick.
"We all know how well we played in the first half of that game," he said of the most recent defeat.
"Including last year, they have been fairly dominant over us and they have been setting the standard. Everybody knows that Limerick are the team to beat at the minute.
"They got the win over us but the Munster final two years ago was the toughest one, where they annihilated us in Limerick.
"We'll be looking to get a crack at them again, but we have to focus now on Waterford on Saturday and take it game by game, because this championship is ruthless and we can't afford to slip up like that again."
Limerick's All-Star corner-back Sean Finn gave the Munster final winners' perspective.
"I suppose it had to be a performance that was our greatest in the last couple of years," he said.
"We would be disappointed in some sense in our performance in the first half. It wasn't that bad but the scoreline reflected something very different.
"But at the end of the game it was hugely satisfying to come out of it, considering the position we were in at half-time.
"It was definitely a performance we would have been proud of, and we knew we had in ourselves."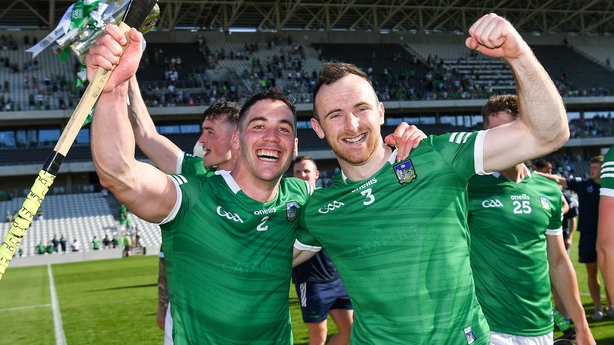 "At half-time, there were 40 minutes left, if you include extra time, so we knew we were still in contention to win the game. We hit three points in a row at the start of the second half and brought it down to six points, and six points nowadays is very little in hurling.
"From them on it just began to click. The goals of course helped but when we're flowing and performing the way we expect of ourselves, we're a difficult team to play against. We made a few positional changes, set up that bit differently, and when it did click it was very difficult to stop and the momentum carried through the whole 35 minutes.
"We kind of copped what Tipp were doing in the first 20 minutes, but at that stage we were punished with two goals for not dealing with their puckout. We made a few changes for the second half and it stood to us."
Limerick will have had three weeks off by the time they face Cork, Dublin or Waterford in an All-Ireland semi-final but Finn isn't worried about the often seen 'curse of the Munster champions'.
"No, not at all," he said. "I know historically it was four weeks but I think three weeks is a nice break.
"It allows you to recover from the first game and then you get a two-week block of training running into the semi-final.
"It can work both ways. If you get momentum there, three or four games in a row, after coming out of the qualifiers and into a semi-final it can work in your favour if you don't pick up injuries.
"From our perspective, three weeks is ideal."
Follow all the championship matches this weekend with our live blogs on RTÉ.ie/sport and the RTÉ News app.
Watch Tipperary v Waterford live on RTÉ One or RTÉ Player from 1pm Saturday, and Monaghan v Tyrone live on RTÉ2 or RTÉ Player from 3.30pm. Dublin v Kildare is on RTÉ2/Player from 3.30pm Sunday.
Watch highlights of all the weekend's action on The Sunday Game at 9.30pm on RTÉ2.
Listen to live and exclusive national radio commentaries on RTÉ Radio 1's Saturday and Sunday Sport.