Kildare manager Jack O'Connor said the scars of last year's semi-final defeat to Meath helped to spur his side over the line.
The Lilywhites looked to be well on their way to the Leinster SFC final when they scored two goals in quick succession after the break against Westmeath.
Daniel Flynn set up Jimmy Hyland for the first and scored a stunning second himself to establish a six-point lead.
However, Westmeath got back to within two points near the end and missed a spate of chances to force extra-time.
Last year Kildare suffered a devastating second-half collapse against Meath to crash out of the provincial championship.
"It was an awful tough battle," said O'Connor, whose side won by 2-14 to 0-18 and will meet Dublin in the final.
"Westmeath were as good as we thought they would be.
"We lost here last year and that was all that was in my head. We were determined to make up for that one.
"it's a much better feeling. Last year we went out of here and agonised for months over the winter over how poor we were in the second half. Maybe that hurt drove us on in the second half to just get over the line."
The Kerry native emphasised that the game turned on two or three big moments.
"Daniel Flynn's two moments, one goal and another where he created one and Mark Donnellan's save from John Heslin [were key]," he said.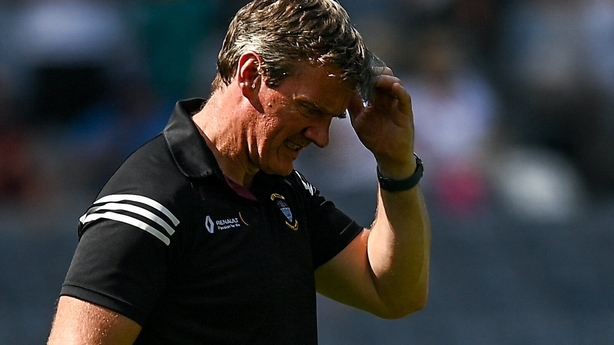 Westmeath boss Jack Cooney was left to rue his team's inaccurate shooting.
He said: "The team in maroon and white probably created more chances and probably should have and could have won that comfortably if we had converted but we didn't."
"Another day, they'll go over."