Davy Fitzgerald has called for an end to online abuse as his Wexford side bowed out of the championship with a defeat to his native Clare.
The manager, whose father is the county board secretary with the Banner County, and his family have been the subject of online trolling in recent years.
"If Clare are to go forward, that stuff has to stop," he told RTÉ Sport.
"I suppose one part of it is online abuse. Okay, a certain amount is aimed at us and our family.
"That's grand but in general the boys and girls getting trolled and getting online abuse. It's not good enough.
"And I would challenge the Government to stand up and make these faceless people accountable."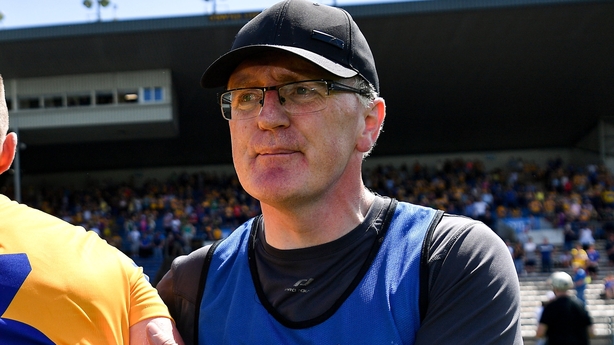 Fitzgerald and Clare manager Brian Lohan, who are former All-Ireland-winning team-mates, are not on speaking terms but the Model County boss indicated he would be willing to bury the hatchet.
He said: "I'll put it to you like this, Brian has opinions of me and I have of him and they are pretty strong but if you ask me would I meet and try and resolve [it] you know what, the most important thing is Clare going forward and everything like that.
"I would [meet], no matter what differences you have. I believe you could do it but I certainly would, I don't know if he would."
Wexford boss Davy Fitzgerald hits out at online abuse and says he would be open to making up with a former team-mate #RTEGAA #RTESport @MartyM_RTE https://t.co/rEroQebyfi pic.twitter.com/JTwxLjkLhv

— RTÉ GAA (@RTEgaa) July 17, 2021
Speaking to reporters after the game, the 49-year-old revealed more details of the personal turmoil he has been going through.
"I've experienced the toughest year that I've ever experienced in GAA," he said.
"The way myself and my family have been treated is an absolute and utter disgrace. The way I felt all week, I didn't even know if I wanted to come into this game to tell you the truth.
"In Clare, the biggest problem we have is a small bunch of people that create problems. They think they're helping and they're not and I'm going to put it to you like this - very, very, very simply - I'm a simple person that loves GAA.
"My dad, who I'm extremely proud of, has done an unbelievable job. The amount of abuse and stick and criticism that he has taken, unwarranted, is not justified.
"And can I say to people, people have brothers and sisters, mams and dads. People have people that actually care about them and what people in the media in Clare have done is absolutely disgusting. What people on social media have done is disgusting.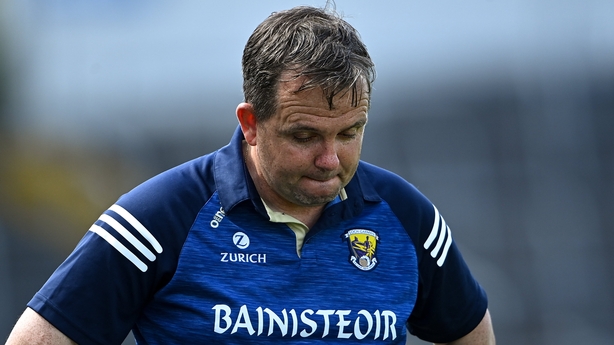 "What one or two clubs have done, instead of looking at themselves and how they can make their teams better, they have tried to pull us into a place we don't need to be. The amount of support I have got from within 90% of Clare clubs is absolutely incredible."
Fitzgerald, who managed Clare to All-Ireland victory in 2013, has been in charge of the Leinster side for five years and it is not known if he will continue in the role.
He concluded: "I am finished now. I would like to thank ye for your courtesy and thank ye for everything. I want to wish ye all the best."