Gaelic Players Association CEO Tom Parsons says that it will be a "journey" towards finding the best possible structures for the football championship.
Parsons also feels that his members are "broadly" in support of the GAA's incoming second-tier competition, the Tailteann Cup.
The cries for changes in Gaelic football's structure are ringing louder than ever following results in this year's provincial fare.
Already this season, in Munster alone, Limerick took Waterford by 18 points, and Cork beat Limerick by eight points, while Kerry had too much for Tipperary last weekend.
In Ulster, despite a close game between Derry and Donegal, Armagh beat Antrim by 13 points, Monaghan had 10 points to spare on Fermanagh and eight points separated Tyrone and Cavan.
In Connacht, Mayo beat Sligo by 20 points and Leitrim by four points more. In Leinster, Westmeath beat Laois by 22 points.
There have been some close games in the provinces but not enough to quell calls for urgent restructuring.
This year's Special Congress features two proposals for change, including the four groups of eight format and a league-championship series, but Parsons feels arriving at a new template will not be easy.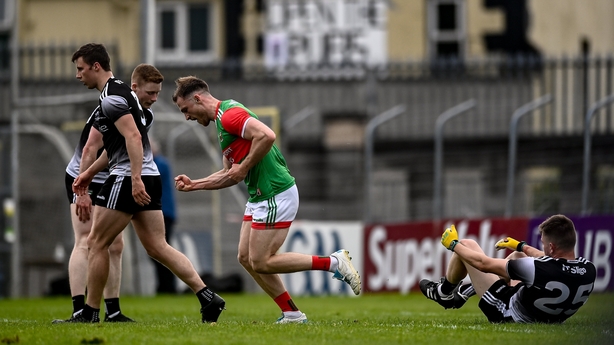 "The GPA has fed into the GAA's Fixtures Task Force and we have submitted some of our core pillars to the GAA's strategic review which is under way," he says.
"One of those pillars is our policy on competitive balance and uncertainty of outcome in every competition.
"Does that mean we look at the distribution of funding, put a cap on spending and re-balance resources?
"Can we share and standardise video analysis, access to GPS data, coding of games and medical provisions?
"The AFL (Australian Football League) underwent an equalisation strategy in 2014 but anything like it would be a journey above and beyond finances," Parsons warns.
"Every team needs to be able to enter every competition and have a realistic chance of winning.
"It's going to be a journey to that fairness that will be the challenge. In the interim it's important we create an environment where every team can enjoy games.
"Whatever structure materialises the key thing is that players get games because games develop teams."
Parsons was addressing the media on day two of his new role as CEO of the GPA. The former Mayo star added that the Gaelic family shouldn't be afraid of change.
New GPA CEO Tom Parsons on Championship structures #RTEGAA #RTESport pic.twitter.com/ZfTnAKdJQH

— RTÉ GAA (@RTEgaa) July 13, 2021
His comments were picked up on by the GPA's Head of Finance and Operations Ciaran Barr.
"No one would be surprised to look at the roll of honour in both codes and see the same handful of counties winning," the former Antrim hurler said.
"For the next 50 years, are we going to sit with the same structure and same winners?" he asked.
"The stronger are going to get stronger and the weak will get weaker - that's what will happen unless something changes.
"The GPA would like to see that uncertainty in games and have real competition and we will work with the GAA in re-designing those structures."
With regard to the GAA's incoming second-tier series for Gaelic Football, the Tailteann Cup, Parsons said that there was feedback from GPA members on that front.
"What did come back from surveys is the need to develop players and have more games," he revealed. "For example, if Division 3 and 4 teams lost the first round of their provincial championship and entered the Tailteann Cup and lost the first round there, that is only two games in their championship season.
"That's one challenging aspect of the Tailteann Cup.
"It' a second-tier competition but it needs to be recognised on the biggest day of our sporting calendar and it cannot be about tokenism – it needs to be done right.
"It's about the level of games that can be provided."
Barr continued by revealing that GPA members were broadly in favour of the Tailteann Cup.
"We are now a male and female organisation and if you look at the female codes, they are tiered.
"Hurling is tiered. Male football is the odd one out.
"Clearly there are already four divisions in the league, and it ensures a broad range of competitiveness. You need competition within divisions, so something has to change as regard the championship. Our members recognise that and are broadly in support of whatever will give this competitiveness."
Parsons railed against any imminent call for the removal of provincial systems from the championship structure, however.
"You have to be very careful," he said.
"The provincial championship wins by Cavan and Tipp last year were big wins and there has been a diversity of champions in Connacht too.
"Again, we are looking for something that is meaningful. There was a submission by the GPA that the provincial championships could come before the national league because that's the one competition that really and truly works and teams are rewarded by going up a tier if they do win.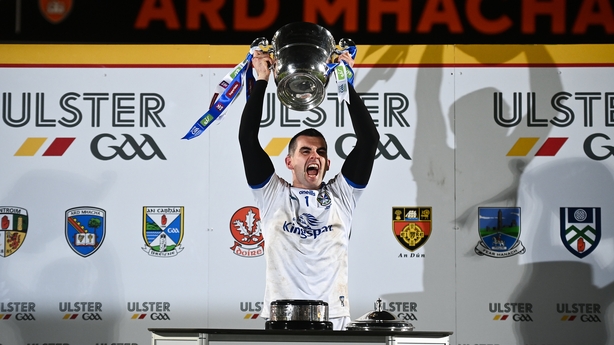 "There is a saying that the rate of change will never be as slow as it is today, but we shouldn't be afraid of change."
Reflecting on a year where income fell by 15% from the previous year to €6,445,217 - principally as a result of decreased GAA intercounty competition activity and no fundraising activity in the USA – the GPA hierarchy warned there would be another big gap in their fundraising next year due to an inability to fundraise during the Covid pandemic.
Commercial revenues of €532,727 were down 42% compared to 2019 (€911,007) through the activities of the Le Chéile (the GPA's commercial partnership with the GAA.)
"The events of the past year and a half will leave a significant hole in our revenues next year," Barr said.
"For 2021, it looks like there will be nothing in terms of fundraising in the US so our fundraising income will be zero for 2021.
"That will leave a €300-400,000 gap in funding for a normal year incorporating what we get from activities in Ireland and the US.
"Over the years that money has been ringfenced to help support the Womens GPA."
When asked if the GPA hoped to re-establish fundraising channels in the US and abroad once some degree of normality returns, Barr said they would examine previous fundraising campaigns and see where the best use of resources lay but added that they would consider it.
While the GPA has been criticised in the past by some GAA units abroad for fundraising in cities like New York, Barr maintains that there are two different spheres abroad when it comes to raising funds.
"New York, Boston and the other cities clearly have a profile with people playing GAA in north America," he says, "but I feel that when elite players come out on an All Star team there is a different profile and audience – that goes beyond Irish people playing games in those cities that we can try to tap into.
"There are two different things at play, not completely different, but there is a certain amount of distinction in each group."