The Gaelic Players Association's Ciaran Barr says that he has been surprised at attempts to "drive a wedge" between inter-county and club players.
And the former Antrim hurler also adds that money ploughed into the inter-county game should be seen as an 'investment' and not a 'cost'.
In concluding his responsibilities as interim CEO of the GPA, a role he filled since Paul Flynn's departure until tonight, Barr now reverts to Head of Operations and Finance in the wake of Tom Parson's arrival as new chief executive officer.
In his report to this evening's GPA AGM, Barr points out that inter-county games are the financial heartbeat of the Gaelic games family.
"They attract the attendances; they attract the media coverage; they attract the commercial revenue," he writes.
"This commercial revenue is then distributed down along the chain to all units of the GAA. It is those units that provide the volunteers, develop the facilities and nurture players some of whom progress to inter-county level."
But Barr also says that the inter-county scene cannot exist without grassroots.
"The inter-county game cannot thrive without the club game; the club game cannot thrive without the inter-county game.
"What has surprised me since my arrival at the GPA is the insistence among some commentators to try and drive a wedge between the two - 98% of players are not club players, 100% of players are club players."
Regarding the matter of investment in the inter-county game, however, Barr says he is surprised by the focus often on the 'unsustainability' of inter-county costs when he sees the significant revenue generated by the inter-county games.
"I find it difficult to square the two. Could we all be more efficient and effective with our investments and expenditure?" he asked.
---
GAA president McCarthy: No reason to push panic button over one-sided games
---
"Undoubtedly. Are costs associated with inter-county games 'unsustainable'?
"That's a far more nuanced question to answer so let's look at the revenue generated in 2019 v 2020.
"In 2019, with a thriving inter-county game, the GAA generated record revenues, 83 cent in every euro of which was invested back into schools, clubs, counties and provinces.
"In 2020 revenues generated by the inter-county game fell off a cliff due to Covid-19 and GAA units across the country and overseas were left with little to no investment as the GAA just didn't have the money. It's a simplistic analysis but tells a tale.
"The money spent on the inter-county game is not a cost; it's an investment; an investment that all units of the GAA benefit from. Let's see where savings can be made but let's be careful about what we wish for at the same time. And where we are not getting a return for the investment, let's make those savings."
Barr pointed out that tonight will be the final GPA Annual Report which concentrates solely on male membership.
After the merger with the Women's GPA in December 2020, Barr recalls the growth of a 4,000 strong, united, players association.
"The GPA's key pillars of representation, development and welfare remain in place, but an equally important pillar has been added formally to our constitution – equality," he says.
"We want to see a situation where there is equality in investment, recognition and opportunity regardless of gender. This will not happen at the flick of a switch. A merged GPA is not a destination; our work in this area is only beginning. It was heartening that when you, our male membership, were asked to back a merger you did so unanimously. If we are to get to where we want to be, that support will need to be harnessed."
In pointing out work that still lies ahead, Barr highlighted establishing a new unified brand for the association and a new membership system to symbolise the integration of our male and female membership.
"After that we will not have male GPA members and female GPA members. We will have solely GPA members; Different backgrounds; One association," he said.
Meanwhile, with operating costs falling by 52 per cent amid the coronavirus pandemic, a surplus for the financial year (2020) of €467,289 was reported at tonight's AGM.
This compared to a surplus of €87,674 in 2019.
At the end of the year, the GPA had total assets of €4,863,980 (2019: €4,172,598) and liabilities of €3,743,960 (2019: €3,519,867).
The report read: "2020 was a challenging financial year for the GPA in the face of the Covid-19 global pandemic.
CLOSING DATE EXTENDED!!🤩

We've teamed up with the GPA @gaelicplayers to hook you up with a very cool prize this summer!

Follow the link below to find out how you can be in with a chance of winning a one-on-one chat with your hero & more!! https://t.co/Ejf6qozm1C pic.twitter.com/e2XS6CZPDd

— RTÉjr (@RTEjr) July 12, 2021
"The key financial objective of the GPA is to build sufficient financial reserves to ensure long-term sustainability while meeting current service obligations, investment needs and providing resilience to financial risks.
"The GPA continues to invest in the health, welfare, and development of players so that they can reach their full potential and develop the skills they need to achieve fulfilling lives and careers off the field of play."
A total of €2,214,026 (2019: €2,604,632) was spent in this area in 2020 including key transformational programmes like personal development coaching, career development programmes and educational supports.
A further €3,000,000 (2019: €3,000,000) in annual grant funding was provided from Sport Ireland via the GAA, and the GPA is responsible for ensuring that such government funding is made available to GAA inter-county players.
Total staff costs for employees of the GPA of €646,879 decreased by 13% from the previous year.
This is attributable to roles remaining vacant throughout parts of 2020 and the reduction in total roles.
The report stated that key management personnel remuneration for 2020 included the roles of CEO, Head of Finance and Operations and other key staff members.
In total, 1,312 individual players were supported by the GPA in 2020, with 1,981 programmes delivered.
A four-year protocol agreement was made with the GAA and the year also saw the establishment of GPA Member Support Text Line.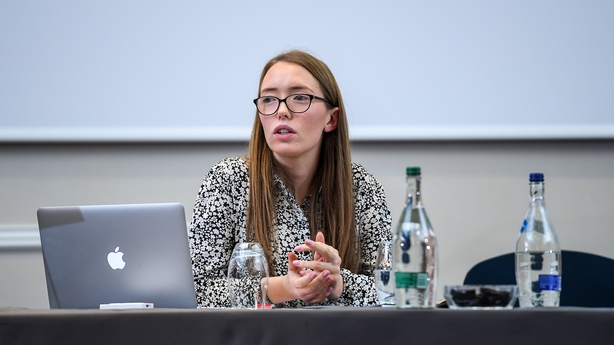 Wexford hurler Matt O'Hanlon and outgoing WGPA chief Maria Kinsella were elected as GPA co-chairs with Aoife Murray elected secretary and Donal Óg Cusack continuing as president of the association.
The breakdown of executive officers is a 50-50 gender split, as agreed as part of the GPA/WGPA merger.