We will all agree on one thing, last weekend was definitely an underwhelming start to the All-Ireland hurling championship.
That is no disrespect to Clare of course, who were really good in their win over Waterford, and also Dublin who I thought would be under pressure against Antrim, but put in a very professional display and dismissed them quite easily. I'm not sure anybody expected anything else from the Wexford game.
But you can mark my words when I say this - no hurling game will reach the heights we crave, or satisfy our expectations until large crowds return. Since Covid, and since the game returned last year, not one game has got to a level we would expect or hope for.
And while many people will talk about hurling changing, talk about a lack of intensity, the open space etc, trust me when I say, it cannot be the same in current scenario.
On a personal level, it was rare I played to my potential in challenge games or league games. I wanted one thing, and one thing only... atmosphere.
I remember hurling with Ard Scoil Rís in 2009/2010 in the Harty Cup finals. We played Thurles in a trilogy in Nenagh and the place was jam-packed.
Then there was the 2011 Munster Under-21 final against Cork in the Gaelic Grounds, and the 2013 Munster final. I was only starting my career then, but I knew what I wanted from an early stage. The bigger the game, the bigger the match, the greater the atmosphere, the more you loved it.
You make a great block (few and far between!) a great turnover, a big score, sure the place would go buck ape.
I lived for it, and so do most hurlers.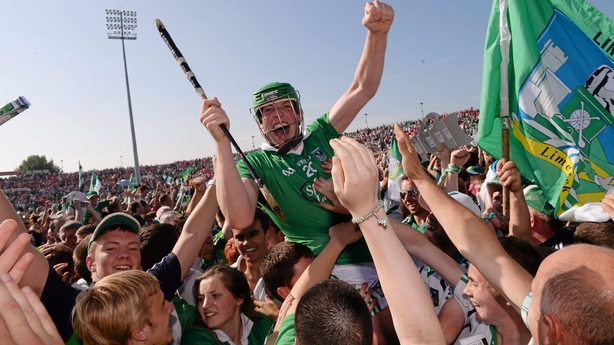 When you run out at Croker or Thurles and you hear that crowd roar, sure you would nearly pull a hamstring you'd be so wired. And running so fast, you'd jump the photograph bench at a rate of knots, before lamping the ball as hard as you could over the nets to the boys drinking cans under the scoreboard, singing songs.
In the warm up, you would barely hear the coaches' instructions. You head for the parade, take a gander at the surroundings before pulling yourself back into focus. Although I must admit I loved looking around, seeing if I could spot someone, looking at the flags and wondering what the craic was like in the terraces.
I enjoyed that, it got me going. Some lads are different, horses for courses I guess.
You break from the band, to the roar, before getting ready for the national anthem. Halfway through the anthem you hear no more of it, as the crowd go wild.
That's it, you're ready to go, it's crunch time, it's championship time! It's what you have experienced growing up as a child and it's where you wanted to be.
You never get sick of it, you are always nervous, excited. The butterflies will always be there, year after year, and if they disappear, go join the boys in the terrace.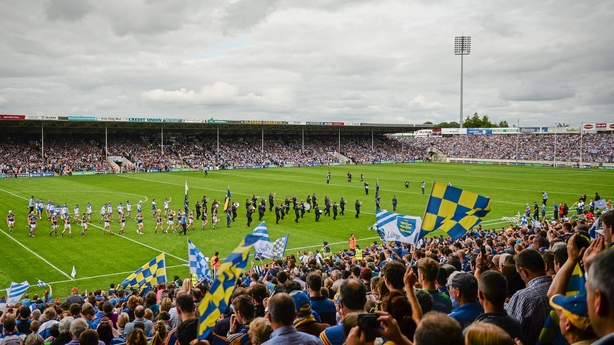 One of the greatest buzzes I ever got, was no question the 2018 All-Ireland semi-final. It's because we were eight points down, and we got going, bit by bit, point after point. When you are coming from behind, and you get on a run, the crowd gets louder, they sense it, you sense it, it is sensed together. They drive you.
If you get tired, or need a moment, they help that moment happen. They bring you with them. Their bundle of energy gets engrained in you. It's incredible, it can't be described unless you have experienced it yourself.
On the flip side of that, if you are five or six points up and the opposition get a run, the opposition crowd come with them, it's dangerous! For the majority of the 2018 All-Ireland final, the Galway fans were like mutes. But bit by bit, coming into injury time, they found their voices, just as their players found their form. And believe me, you hear every syllable of their roars, knowing that they are sensing something.
The one word that comes to mind for me is 'adrenaline'. It's a powerful tool. When you get adrenaline, no matter what walk of life, you grow ten feet. You will do actions that you would not normally be able to do. Players, managers, referees, they all love adrenaline, and when they get a shot of it, it's for the better.
So strip it all back, it's gone.
Because it's gone, games can not be of the same standard. Limerick versus Cork, Munster semi-final, there should be 30,000 people heading for the game Saturday night.
I loved driving through Thurles town, the Square, seeing the bars packed, the supporters hearing the guards sirens and knowing their team is arriving. Thumbs up and cheers from your own, while there was always one drunken opposition supporter who would let you know what he thought of you! All part of it.
When scenes like that return, the standard of games will increase also. Don't underestimate the power of noise, the sight of a crowd, and the most amazing tool of all: adrenaline.
There will be more people at games this weekend, and while it will be only minimal compared to previous years, it's a start, and a start that will get the players' blood pumping that bit quicker, for the first time in 12 months.