Daniel Flynn has always been able to step back and see the bigger picture.
The gifted Kildare man is still only 27 but he's already crammed a fair bit into his sporting career.
Rising to prominence as a swashbuckling and versatile talent with his county's under 21s and seniors, his athletic prowess soon turned the heads of Australian Rules scouts.
In the autumn on 2013 he signed a two-year contract with AFL outfit Port Adelaide but he was home just over a year later having struggled to settle Down Under.
In 2018 he stepped away from Gaelic football completely, the immense commitment somewhat grinding him down. He took a break and spent time in the USA, returning 12 months later refreshed and with a renewed commitment to the cause.
Flynn will be with Kildare in Portlaoise when they take on Offaly in the Leinster SFC quarter-final this weekend having overcome a hamstring problem.
"I pulled it down in Cork maybe six weeks ago and then I pulled the left one three weeks later," he said at the AIB's All-Ireland SFC launch when reflecting on his injury setback.
"I'm back full training tonight so in with a shout of being selected for the weekend, but, yeah, it's been a tough couple of weeks.
"I had been feeling good, especially because we've had so much time off and had been able to do a good bit of training on our own. Yeah, very frustrating. I'm mad to get back playing."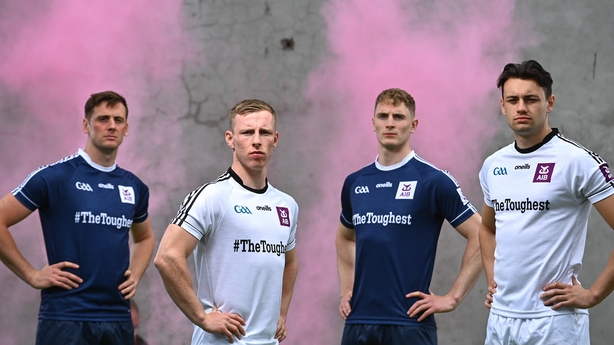 Not that Flynn will be getting too stressed out about it. He has the air of a man who doesn't waste much energy worrying about things beyond his control - ie the Dubs, who've won the last ten Leinster football championships in a row.
"They're unbelievable and they're very strong," he says, before admitting: "I haven't really thought much about facing them down the line. If it happens it happens. They're very strong and I don't think they're getting any weaker. What have they done now, 10 or 11 [Leinsters] in a row, something like that?
"Do I think that they're vulnerable and are going to be taken this year? Not particularly. But, it won't stop us all from going out and trying our best.
"You're not resigned to an inevitable result. You go in and you try your best. On any given day you hope something will happen, but if you look at it logically and objectively, they are very, very strong.
"They are class. But you go into every game and you try to express yourself and enjoy yourself. That's no different against them. It just makes it a lot harder because they're very good!"
Flynn's mood has of course been helped by a positive spring. Jack O'Connor's men gained promotion to Division 1 at the expense of Meath - tangible proof that the Kerryman's presence is beginning to pay off.
"I think there was huge excitement throughout the county, not just the playing group," Flynn said of O'Connor's appointment in September 2019.
"When the manager changes you don't know what's going to happen. There's usually changes in the squad. A couple of lads had stepped away and then there were plenty to come through. There is that uncertainty about what's going to happen or how it's going to work but I think the transition has been really good.
"It was a tough gig I think last year, taking it over. I don't want to disregard last year, just to get out and play was brilliant. We got to work on stuff in training and we've had a bit more freedom this year to have a crack I think. It's going well.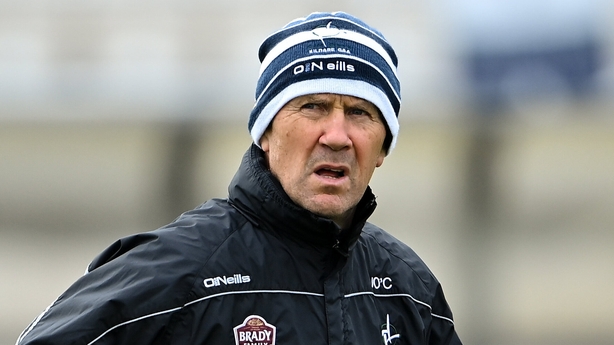 "Jack's good. He's really good with the lads and very good at training. His record speaks for itself. You can ring Jack for a chat and have good craic with him."
"I do [enjoy his style of play]. You're not disregarding your defensive duties but you're also not afraid to have a go at the other end, which is grand. We were talking before about expressing yourself in games, if you're trying to do the right thing and you make a mistake no one minds. It is nice to be playing that attacking brand of football."
Energised by the progression of some of their 2018 All-Ireland-winning under 20 group and emboldened by O'Connor, Kildare are on a mission to make a mark this summer.
Flynn accepts that they've been their own worst enemy at times - consistently inconsistent. Now, they want to turn a corner.
"I think it was 2017 the last final we were in. It's not Dublin knocking us out every year. We're the same as everyone else, we're ultra competitive...
"We've struggled sometimes down through the years with being consistent. We could have a great game, say a couple of years ago the Mayo game for instance where you play well and you might take a big scalp, and you look back we then played Carlow and got knocked out.
"The ability is there, we've got good players, good guys who are well managed but it's that consistency element that leaves us wanting a little bit.
"Any young man that's coming on to the team, they're fearless I think. They're really hungry and they are mad to play. They're really driving training in that they're very comfortable in their own ability. They're in no way arrogant, like, 'we won an All-Ireland'. But they're not afraid to come in and have a go.
"You can see that with them coming through. They're a big boost."