Waterford defender Calum Lyons acknowledged his side left it "too little, too late" to mount their surge in the Munster championship loss to Clare and says there's no point fixating on the injuries that have dogged the team in 2021.
Against Clare, the 2020 All-Ireland finalists began with just seven of the team which started in the loss to Limerick in the decider in December.
Alongside the long-term injury to sweeper Tadhg de Burca, Waterford had to cope with the loss of full-back Conor Prunty and former Hurler of the Year nominee Jamie Barron.
Lyons, normally deployed at half-back, was asked to slot into Prunty's berth at full-back which, for the day that was in it, entailed picking up Clare's lodestar in attack, Tony Kelly.
While he still got forward to notch a point during Waterford's improbable late rally - narrowing the gap to three points with the clock running down - Lyons' day was largely taken up with trying to restrict Kelly's influence on the contest, a forlorn task.
Despite a late wobble and some patchy shooting throughout the game, Brian Lohan's side exacted some measure of revenge for their defeat to Waterford in last year's All-Ireland quarter-final.
"I suppose it's very raw at the moment," Lyons told RTÉ Sport on the afternoon after the loss.
"I haven't even got a chance to look back at it. I'm sure the lads will have a good look back at it and they can assess it and try to break it down and see what happened. It's hard to know just yet.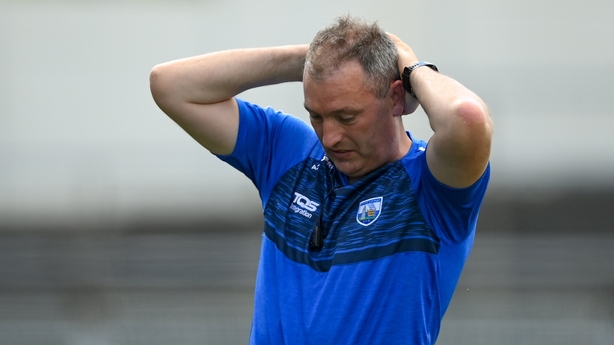 "At the end of the day, it's Munster championship. Both teams were equally up for it. You could say the breaks maybe went for them, maybe you could say that, that could be potentially making excuses but as I said, you just have to kind of have a look back at it and see where it went wrong.
"I can't really answer the question for you now, it is a bit raw, it was only yesterday. We'll all just have to kind of dust ourselves down and take a good look at it and try to break it down and see exactly what did go wrong."
Speaking to reporters, Lyons was keen not to lean on injuries as an excuse for Waterford's sub-par display.
"There's a huge depth in the squad and every player on the field yesterday was confident in the man alongside him.
"There's no point in looking back and saying 'this is what we had', you have to look forward and say 'this is what we have' and you work with it.
"It was just an overall disappointing performance but you see the bench coming on made a huge difference and made a bit of a surge at the end. I suppose it's probably too little, too late at that stage."
Lyons re-location to the full-back line was rendered a taller order than anticipated by Clare's decision to move Tony Kelly into the inside forward line.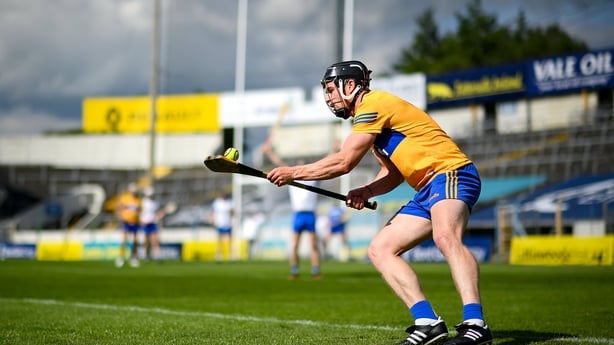 Kelly plundered five points from play and 1-12 altogether, impressive numbers which, truth be told, sit at the lower end of the scale for him.
"Em, I wasn't totally sure where he'd play. He's a very talented hurler and his versatility is unbelievable. He could do a job for you at full-back I suppose, if you needed him. Was I surprised? Maybe a little but it didn't sway me in any way. It was just a matter of the personnel, the position didn't really make any difference.
"I try not to think about it too much. Just another individual that… obviously not to take away from Tony, he's a fantastic player but it's just another individual and I think if you start thinking into it too much, that's when you might start to fall down a little bit.
"I just take it as another opposition, he's wearing the Clare jersey so you just have to do what you can for the team to limit his scoring I suppose."
Waterford now have a three-week gap until they get a chance to rescue their campaign in the qualifiers, whereas Clare are now bound for a provincial semi-final against Liam Sheedy's Tipperary next weekend.
Given the spate of injuries that have hit, is there any case to be made that the gap could prove beneficial, a potential unintended positive consequence of falling short against Clare?
"Ah, potentially. Maybe in hindsight it's easy to say something like that but obviously the goal yesterday was to win the match and the goal after that was to play against Tipp and hopefully win that but obviously that wasn't the case," explains Lyons.
"It obviously wasn't ideal to have the injury concerns in the weeks leading up to the Championship but, as I said, with the depth in the squad the management just had to put their hand on another individual which we expected that they'd have the capabilities and we still believe that and we're totally confident in the whole depth of the squad so to answer your question, was it a blessing in disguise?
"Maybe you could say that in hindsight but the goal yesterday was always to win the game."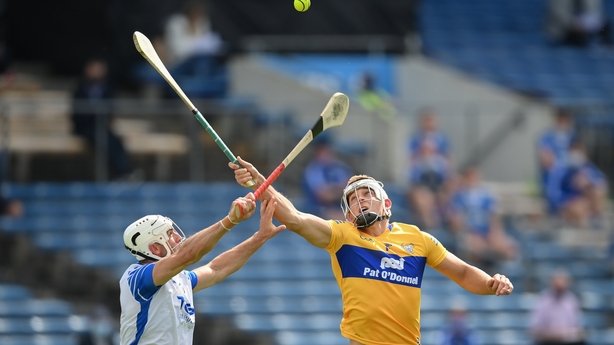 Liam Cahill's side reacted well to their Munster championship loss last year, albeit that arrived in a different manner, in the provincial final after an unexpectedly competitive showing against the All-Ireland favourites.
The comparatively flat and demoralising nature of yesterday's loss, notwithstanding, Lyons is stull bullish about Waterford's chances of re-grouping and mounting a charge through the backdoor.
"Obviously, as disappointing as yesterday was, we have an opportunity now to dust ourselves down a little bit, regroup and obviously analyse the game, work on the things that kind of went somewhat wrong yesterday and just regroup and go at it again. You can't be feeling sorry for yourself
"There's a huge depth to the squad there. We're an extremely young team, if you break it down, a lot of the players are still developing, me included. I still have a lot of work to do.
"So I think the future is still bright, regardless of what went on yesterday. I think for Waterford hurling it would be a silly thing to rule us out in the coming years."
UPMC has joined with the Gaelic Athletic Association (GAA) and Gaelic Players Association (GPA) to introduce a pilot programme on concussion baseline testing – with the goal of rapidly diagnosing and treating concussions in players. The initiative, which begins today and continues until the end of the 2022 championships, will cover football, hurling and camogie. Both men and women players will participate equally across all codes, including inter-county teams from across the country.