Amid all the hand-wringing over turkey shoots elsewhere, it fell to the Leinster SFC, sponsored by our friends at 'Much Maligned', to provide some hearty championship fare this weekend.
It's that time of the year when - well, it's actually a month behind schedule but you get the drift - people are wont to utter the phrase "it'd be a great championship if Dublin weren't in it", said in much the same spirit as "it'd be a lovely little country if only we could roof it."
Offaly, suddenly full of beans under the ebullient John Maughan, and part-funded by remittances from the PGA Tour, saw off Mickey Harte's Louth after extra-time in Navan.
Longford ran up 0-25 against Carlow in the least dramatic of the three Leinster games. Coming on top of their relegation play-off win over Tipperary, it renders 2021 a qualified success for Padraic Davis' side.
In fact, you have to go back to 2008 for the last time Longford didn't win at least one game in the championship. In an era when apathy has reigned supreme in smaller Leinster counties and many have wondered at the point of it all, Longford's record is a tribute to dogged consistency.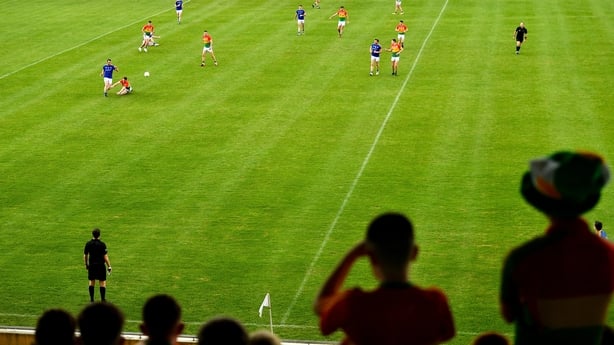 Offaly and Longford's reward is to get a crack at Kildare and Meath respectively. Both are underdogs though neither can be taken lightly. Offaly are on a roll and Kildare's longstanding reputation for mental frailty will only embolden them. Longford, meanwhile, won their most recent Leinster championship game against Meath, three years ago.
It's a rather different story for Wexford who've been handed the booby prize. A match against Dublin is their dubious reward for overcoming Wicklow in the venue formerly known as Fortress Aughrim.
While the rest of the world may not have been hanging on the result, the Wexford players and management were pretty pumped afterwards, following what was their first win in the Leinster championship since 2014.
Manager Shane Roche said he now intended to "plan accordingly" for their game against Dublin.
Obviously, it's no disrespect to anyone to say that it will have to be a hell of a plan.
As Mike Tyson almost said but didn't: "everyone has a plan until a truck hits them and then reverses back and forth over them for 70 solid minutes plus injury-time."
If Wexford do pull it off, then Shane Roche's tactics notebook will have to be put on display in the Imperial War Museum and Harvard Business School will be informing Alex Ferguson they no longer require his services and that Roche will be asked to deliver his lectures from now on.
It was once regarded as a sorry state of affairs that "getting within 10" was considered a success in these games. Now, getting within 20 would constitute a result.
Aside from the Leinster games, where the first-round matches are regarded as a case of just biding time until the one-sided games commence, the weekend was rich in homilies lamenting the continued existence of the provincial championships - at least in their current form.
It's only seven months since those same provincials gave us what was hailed as the "greatest day of shocks in football history" and now there's the usual clamour for them to be put out to pasture.
The provincials have the same problems they always had, notably the unfair division of quality within each territory, which means that Donegal and Tyrone have a considerably tougher road to navigate to the last-four than Kerry or Dublin.
We need your consent to load this YouTube contentWe use YouTube to manage extra content that can set cookies on your device and collect data about your activity. Please review their details and accept them to load the content.Manage Preferences
But the obsession with the provincials in the aftermath of various 'facile' wins always seems a curious side-step of the central issue.
What people are really talking about when they bemoan the continued relevance of the provincials is a tiered championship.
Focusing on getting rid of the provinces seems to be a more euphemistic way of broaching the topic. It's easier than baldly saying that Wexford have no business playing Dublin in the game's premier competition.
After all, it's not the provincial boundaries which are causing one-sided games to occur. Abandoning the provincial system without implementing a tiered structure would mean Dublin would get to play Sligo and Waterford rather than Wexford or Carlow. What difference would that make?
In any event, fretting about the championship structure in a year like this one seems beside the point given that the past two seasons have been written off as a special case. The GAA could be faulted for not using their limited timeframe better than they have in 2021 but the powers-that-be were intent on running the Allianz League off in some shape or form.
Abolishing the provincial championships, or even detaching them fully from the All-Ireland championship, will be a seismic moment for the GAA. The tear-streaked interviews by the Cavan and Tipperary players last November will be cited in evidence by the conservatives when the debate comes up at a Special Congress expected later this year.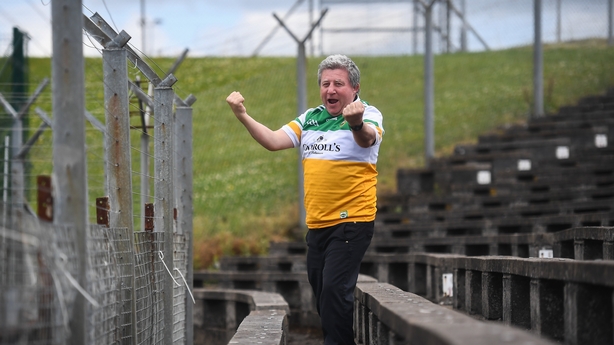 The GAA have already put in place a tiered championship, of a sort, for next year, albeit wrapping it around the provincials. The Tailteann Cup re-design isn't too far removed from a plan mooted by Jim McGuinness in the Irish Times several years ago. The hope that it will put a stop to facile victories is rather undermined by the fact that three of the four hammerings witnessed at the weekend occurred in games between teams who will fall on the same side of the tiered structure in 2022.
That's all immaterial to Shane Roche and co this week.
In addition to planning accordingly, Roche told interviewers they would "show Dublin the respect they deserve", thankfully putting to bed any concerns that they would be taking the six-in-a-row All-Ireland champions lightly.
For Wexford, after so many lean years, the 2021 championship is already a success. Next week's certain mauling is unlikely to inspire too much of an inquest, no matter how enormous the margin at the end. Memories of the joy in Aughrim will be harnessed to fend off apathy and sustain over the off-season.