After the highs of winning Leinster and reaching the All-Ireland semi-finals in 2019, Wexford were brought crashing down to earth last year as their championship lasted two games, defeat to Galway and Clare making it a long winter for Davy Fitzgerald's side.
They have made an encouraging start to 2021, winning three of their five league matches, but Lee Chin says consistency remains an issue.
"It's very hard to put my finger on it," he said. "We play a very unique type of game and it involves a lot of movement and being very tidy with the ball.
"Sometimes when you're playing a game, it can break down quite easily at times when things don't go your way. The game doesn't flow as well when things break down and that's where the inconsistency comes in, maybe just little errors in our attacking and defensive play.
"I know everybody has them but we play a certain game and style that if it breaks down, it can go wrong at times. If you don't get the fluency of the game, get into a rhythm, it can be quite difficult. That's what maybe causes a bit of inconsistency. "
Wexford began their league campaign with a 19-point win over Laois last month but Chin is expecting a much closer affair when they meet again in the Leinster Championship quarter-finals on 26 June.
"It was the first day out for them and us," said Chin. "When you're in the league you're going to try different things, and both of us did.
"I know we might have come out comprehensive winners in the end but we only kicked on in the last five or 10 minutes of that game, scoring 2-5 or 2-6. It wasn't a true reflection as I thought Laois were very good on the day. They played some nice hurling.
"We went up to Antrim a couple of weeks ago and drew, and Laois gave them a good battle up there too.
"We're not underestimating them at all, we're just really looking forward to the game."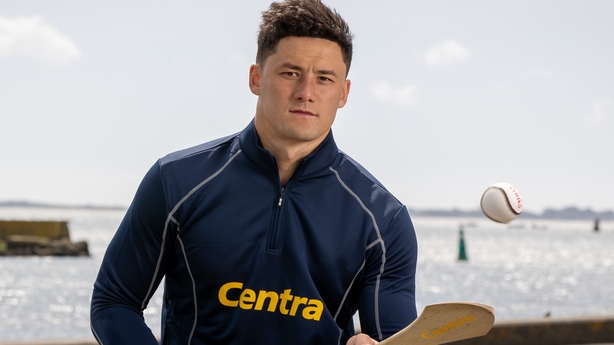 It has been a hectic start to the inter-county season but as far Chin is concerned, it was just the tonic.
Five league games in six weeks came as a shock to the system but Chin hit the ground running, top-scoring for Wexford with 1-40 as they finished one point behind leaders Kilkenny in Division 1B.
"I'm just there to contribute as much as I can," said Chin, speaking at the launch of the Centra Community Matters campaign.
"Regardless of what goes up on the scoreboard, obviously I know it helps to win games but I'll do what I can in regards of the duties I'm assigned, whether that's free-taking duties or just from general play.
"I'm happy enough with how it went through the National League and what I got out of it. I think it was maybe six months or more since my last game, I didn't really play the last championship game against Clare last year (Chin came on as a late substitute).
"Overall, since 2019 I only played one championship match. I'm really looking forward to getting stuck into this championship."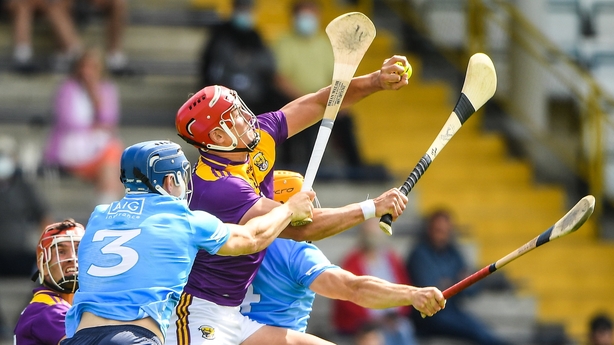 Meanwhile Chin says the high-scoring nature of the Allianz Hurling Leagues had nothing to do with the weight of the sliotar but rather the skill levels of the players.
Chin was one of the league's leading scorers, hitting 1-40 as Wexford finished one point behind leaders Kilkenny in Division 1B.
And rather than blaming light sliotars, rising free-counts and possession-based systems for busy scoreboards, the 28-year-old says credit should instead to paid to the current crop of inter-county hurlers and their rising standards.
"It comes down to a lot of skill," said Chin. "The way some teams approach a game now, it's just about possession.
"Players are so good these days, so skilful, quick to adapt to a situation – when an individual is under pressure, just how quick their hands or stick pass is. The ball is always being moved to the guy in a better position pretty rapidly.
"I just think it's down to a lot of skill and tactics. There's guys who are getting more accurate also.
"Should the ball be heavier? I wouldn't be in favour of it. I don't think it has anything to do with the weight of the ball. If a guy is able to put the ball over the bar from his own '45, it's definitely a skill in some people's armour. A lot of these things have different elements."