In last Saturday's Allianz Division 3 relegation play-off at Navan, Cavan created 43 attacks – more than enough to win any game.
The problem is they were overturned by a ravenous Wicklow side 30 times.
By the end of the game, so shattered were they by their all-out combat, that Wicklow defenders Nicky Devereux and Niall O'Donnell ended up limping around in their forward line.
They were totally spent, cramped and injured.
The defeat, coming just months after their famous Ulster final win, has left Cavan searching for answers.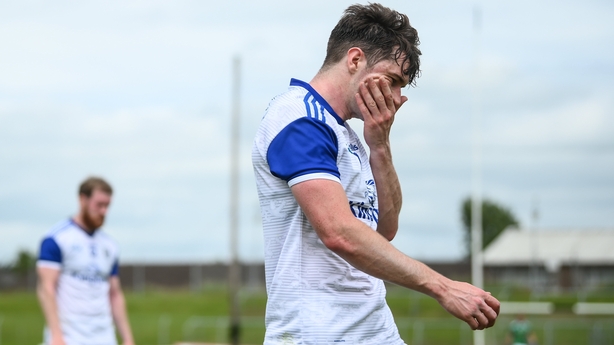 Back in 2006, 12 months after they had beaten Waterford by 28 points in the league, they were beaten by Jackson Kiely's side.
According to those who follow the Gospel of Cavan football, it was perhaps the darkest day in their history.
The Waterford team travelled up on the morning of the game in a fleet of cars.
One or two were seen munching chocolate bars and slurping Lucozade and bottles of Coke as they made their way into the stadium.
Kiely often references the match programme that day that included an article suggesting that a Cavan defeat would rank alongside the sinking of the Titanic in terms of catastrophe.
Anyway, by the end of the game, Cavan were sunk.
Waterford won by two.
That defeat set the team back years.
The public lost confidence in them, managers came and went, and players were in and out just as easily.
Right now, last weekend's relegation to Division 4 will seem just as raw and as upsetting as that 2006 loss.
It's rare, surely, that a team with three All Stars gets relegated to football's bottom tier.
With a manager of the pedigree of Mickey Graham at the helm, however, you suspect that the climb back will soon start.
While they were outplayed and outfought, Cavan were without Ciaran Brady, Jason McLoughlin, Killian Brady, Gerard Smith, James Smith and Niall Murray last weekend.
Injuries have played a part in their slip, all of the three group defeats could have gone Cavan's way, and there are a number of young and Under-20 players on the squad who are being blooded.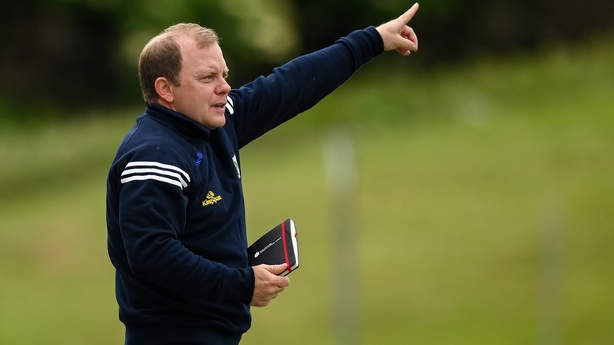 Graham himself, speaking to RTÉ Sport after the game said he was shockingly disappointed and found it hard to put a finger on what had happened to his team.
"We have lots of things to look at to see where we went wrong," he says.
"It was a calamity of mistakes. Wicklow were very efficient when they attacked whereas we were not up to the pitch of the game. Considering it was a relegation match, it looked more like a challenge.
"We seemed to get momentum in the second half only to take a wrong decision or option. Out of 43 attacks, 30 turnovers isn't good.
"You can't be doing that in big games like this and it just wasn't good enough."
Graham was asked about dealing with injuries and the struggle to regain momentum after last year's brilliant Ulster final win.
"We can make all the excuses we want but I wouldn't just look back on that," he said.
"We need to build from last year, but we were not able to get a run together.
"Either way we had enough players on the field to do a job."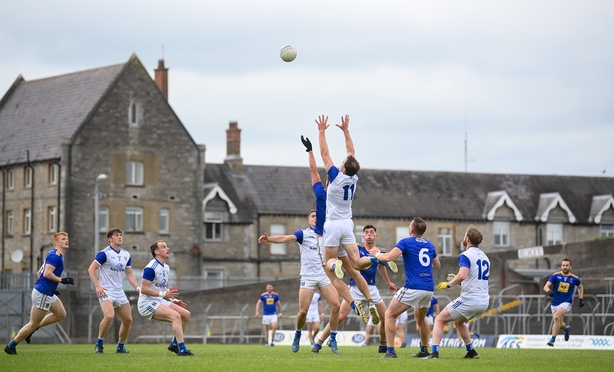 On 10 July they will travel to Omagh to face a Tyrone side that themselves were left on the ropes after a heavy beating by Kerry last Saturday.
"Tyrone are probably rubbing their hands after watching that game," the Cavan manager said in advance of that Kerry-Tyrone clash.
"They will have no fear of us going up. Omagh is a tough place to go at the best of times but it's tougher now."
Unlike in 2006, however, when the Cavan public lost faith in their footballers, the current set-up is well placed to soon bounce back.
Graham's focus will be fully on the championship now and the success of last year- and his successful spell in Longford club football where he managed Mullinalaghta St Columba's to back-to-back county titles and a Leinster club crown – will only stand to him.
Before that he won junior and intermediate championships with Butlersbridge and Drumalee respectively.
All those experiences will come into play now as he and his backroom team try to find a spark for the remainder of the season.
Slipping to Division 4 outright for the first time ever is a huge, unprecedented blow, but this is a team that is most dangerous when little is expected from them.