Former Hurler of the Year and eight-time All-Ireland winner Eoin Larkin believes "boredom'" could be the word associated with much of the upcoming Championship after watching the Allianz League matches in recent weeks.
The two-time All Star, currently coaching the Wicklow senior hurlers and Carlow club side, Ballinakillen, worries that many games are now turning into "free-taking contests".
Amidst the debate on high-scoring affairs that have become quite regular, last weekend saw Clare fire 33 points against Dublin - who themselves managed 2-23.
In that game Tony Kelly managed 0-20, 16 points of which were from the placed ball.
But the high scores are not all down to free-takers. At Salthill, in the game between Galway and Waterford, just 10 points came from frees or '65s.
And there were 90 scoring opportunities in 70 minutes plus. Indeed, Waterford hit 3-23 and still could not win the game.
That in itself worries Larkin, however.
He told RTÉ Sport: "I know there are lots of scores coming from play too, but it's very loose play and nothing too entertaining.
"And largely from what I have seen, and I have paid close attention over the past few weeks, the game has turned into a free-taking competition.
"It doesn't look like the same game I played anyway. I have watched a good few games over the last few weeks and the word that springs to my mind is boredom.
"I watched Kilkenny and Wexford and it was just so loose, with lads running everywhere to keep possession at all costs.
"TJ hit 1-18 that day, 15 points from frees. But there was no spectacle to that game at all, and that applies to most of what I have seen."
Much of the current debate about the direction the game is taking stems from the amount of frees being awarded to teams.
But statistics show that cynicism in hurling had reached such a level that it needed to be addressed.
An analysis of 20 high-profile hurling matches between 2017 and 2019 found that 48% of fouls involved 'cynical or disruptive' conduct.
The sin-bin was duly introduced this year amid measures to counteract cynical play.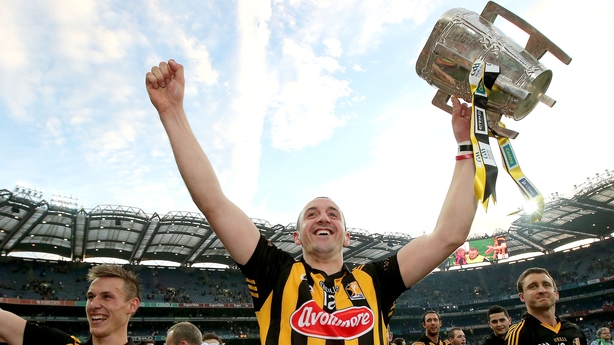 A subsequent change to the advantage rule meant that referees could only play advantage if they believe the team in possession had a goalscoring opportunity in a defined arc of the field, or if the player that is fouled is clear and has time and space.
But Larkin wants that directive to be looked at again.
"In my view the rules have to be changed again. The old advantage rule has to come back. Right now, it's attack, be pulled down and free awarded.
"That's no spectacle. I think all the likes of me can do – and I think there are many like me worried about the way hurling is going – to express my opinion.
"Referees are under huge pressure as it is, but hurling is going to change if the physicality dies out. It would become a possession game, a hockey game."
It's not just the free-taking tallies that worries Larkin, but high scoring in general, with many of them uncontested shots at goal, he feels.
On a general level the game of hurling has always evolved.
Two decades back, a figure of 0-19 was almost always enough to land you a championship win. As the ground hardened in the 1999 Allianz League, for instance, an average tally of 20 points was enough to win most games.
A decade on in 2009, taking a survey of some group games, that magic match-winning figure looked to have increased to about 23 points.
In 2019, there was an even greater rise in scoring stakes. In that year's Allianz league quarter finals, Limerick hit 2-22, Galway 3-21, Waterford 0-31 and Dublin 1-21 to reach the semi-finals.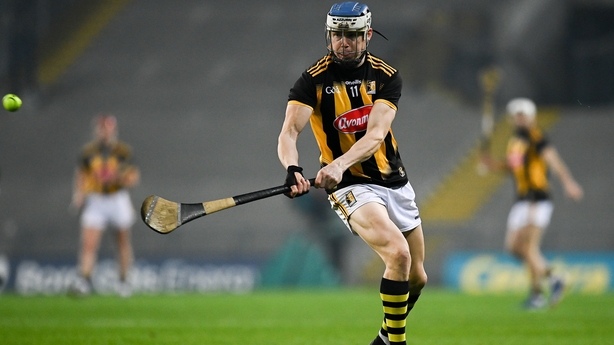 "There is a difference, though," Larkin maintains.
"Up to that point, you would still have lads hopping off you as you tried to get the ball. I remember the games we played against Tipperary, from 2011 to 2014. Jesus, you wouldn't be able to walk for a week after it.
"It was so physical. There may be one or two late hits, but in general they were not dirty games. Lads got up and got on with it.
"My point is you really had to earn the ball. You had to win the physical contest before you earned the right to get on that ball.
"I watched Wexford and Antrim recently where two lads were sent off and yet there wasn't a dirty stroke in the game. The truth is the game has gone so loose. It is lacking the competitiveness and aggression of the tussles for the ball.
"It's a loose ball game now. You hit one and I'll hit one."
Many would argue that players' fitness levels have gone through the roof in response to Larkin's thoughts.
In tandem their skill, conditioning, tactical and performance levels have hit new heights.
"Don't get me wrong," Larkin says.
"The players have incredible skill levels, and they do spend hours in the gym, benching huge weights. But for what? They don't need that bulk anymore, in my opinion, not with the way the game has gone."
With the ball flying over the bar from all areas of the field, questions have also been asked about the weight of the sliotar.
Former Galway goalkeeper James Skehill maintains that the weight of the ball has not changed over the years but feels that the rim around sliotars are much smoother and easier to control.
Interestingly, the GAA is assembling a new advisory group to examine the modern as the debate rages as to whether it is contributing high scoring rates.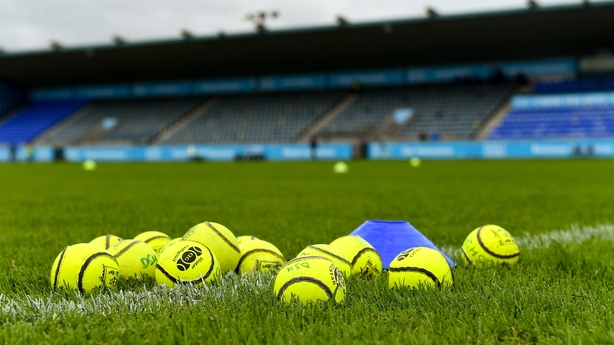 Larkin argues: "The real worry here is if the current trend reaches the club game. I don't think it has at the moment but if referees continue to clamp down so much like they are at inter-county level the physicality will go out of the club game too.
"The amount of cards that are being shown at the top level is notable. We all know that a mistimed tackle can be dangerous, I accept that. But now I'd fear that even a shoulder-to-shoulder challenge, especially if one player is much bigger than his opponent, could soon result in a yellow card.
"And that's the end of the game if so.
"But go back to now. Are we entertained at the moment? I'm not.
"It's great having teams scoring 30-odd points but they're not exactly swinging them over their shoulder from the sideline, having fought like hell to get the ball in their hand in the first place.
"It's more that lads fly forward, break a tackle, get pulled back and the free taker steps up."