Michael Fennelly said that his Offaly team were treating this year's Allianz League campaign like their championship after gaining promotion up to Division 1.
The four-time All-Ireland winners reached what they hope will be their nadir two years ago when they were relegated to the third tier of the championship structure - the Christy Ring Cup.
The Faithful decided to bring in eight-time All-Ireland winner Fennelly at the end of 2019 but failure to beat Antrim or Kerry - the two teams who finished ahead of them - saw them miss out on a shot at league promotion last year.
And they will be playing in the Christy Ring Cup again this summer after they lost in last year's semi-final on penalties against Down.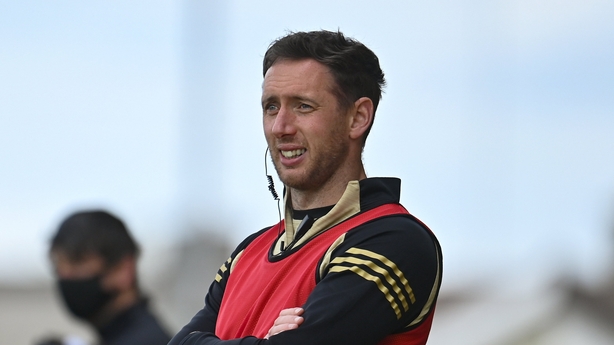 But former Kilkenny hurler Fennelly told RTÉ's Sunday Sport that there's more to come from his side after Sunday's victory over the Mourne Men - their fourth of the campaign - which saw them crowned Division 2 champions.
"There's definitely capacity in this team to improve," he said.
"[We have to] get stronger... and be more ruthless. To be fair to them they've proved that over the last few weeks but there's still capacity there.
"I've been an admirer of Offaly hurling and one of my toughest games playing for Kilkenny was 2008 in the championship in Portlaoise.
"They've always been savage hurlers - the Hanniffys and all these lads. Even in the noughties there was some really good performances and we know about the 90s - really lovely brand of hurling.
"We set our sights out for this when we got back seven or eight weeks ago. We looked at it as a championship for ourselves.
"It was a really, really important - it wasn't just the league. They're a very hungry group, these Offaly players. They're young and they're ambitions and they want silverware - that's one box ticked straight away.
"Thankfully we got a good run. The Meath game, it started well for us and they really kicked on from there.
"We've huge admiration for Down. We played them last year and we played them 12 months previously in the Kehoe Cup before that and we had a right old ding-dong in Abbotstown. Those lads are well able to hurl. As a group they've been together for a while.
"Our boys are very new and collectively we're still in that phase of transition [of] trying to work a plan and a certain way of playing."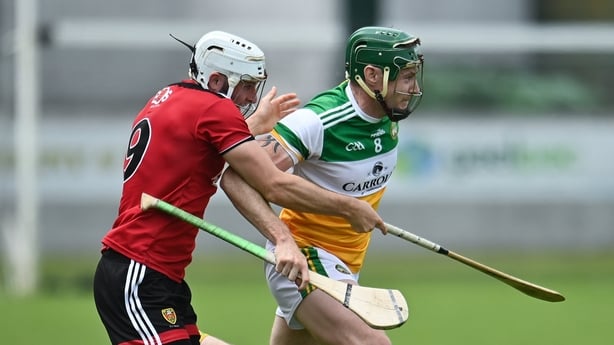 Offaly will now be the favourites for this year's Christy Ring, with Sligo to come in Group B. Derry, Roscommon and Wicklow will battle it out for a semi-final spot in Group A.
Facing into his second championship campaign at the helm the Ballyhale Shamrocks man acknowledges that his team have impressed him with what they've produced so far in 2021.
"There's huge skill in that team, there's a good structure and they're moving well," he said.
"They're vey selfless. They'll pass the ball to the right man in the right position. Their handling has improved massively over the last number of weeks. That's been very important.
"They've been making better decisions. All we can do is assess on what we've done so far and for me they're really working well as a group.
"We've work to do, and there's improvement to be made but we're going in the right direction."