Three rounds of the Allianz Hurling League have been played and much of the talk has been about rule tinkering, too many frees, and a danger that the physical nature of the game is being eroded.
Earlier this year, GAA Congress voted in favour of a sin bin being trialed in hurling as part of a crackdown on cynical play, as well as a penalty being awarded in both hurling and Gaelic football when a clear goal-scoring opportunity is denied.
And while the introduction of the sin bin has been generally welcome, there is also a view that referees are now too whistle happy in their interpretation of the rules, and so as a result we've had stop-start contests, littered with frees.
Speaking at RTÉ Sport's 'Create the Future' launch, Limerick's Kyle Hayes outlined his frustration, stating that "it has been difficult for every team" but has some sympathy for referees.
"Hurling is such a physical game, along with football. When certain things start to get pulled up, it kind of gets a bit frustrating. It's a learning process for us and for all referees. They've had a longer layoff than we've had. We had three weeks of pre-season. Some refs wouldn't have reffed a game for five or six months. So it's important to see it from their point of view."
The two-time All-Ireland winner, in an upbeat assessment, added: "I've noticed over the last three games that the refereeing definitely has got better. But you want to keep the game as exciting as possible."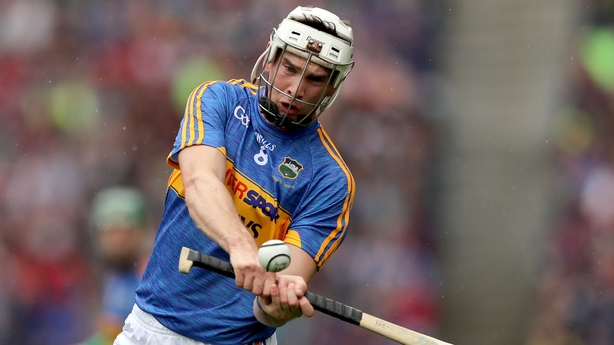 Also speaking at the launch was Tipperary star Brendan Maher, who is hopeful that the discretionary powers of those in the middle will in time benefit the game.
"Just like a team will evolve over a few weeks and iron out mistakes, we will also get a grasp of what is allowed and what's not allowed - are that referees are allowed to use their discretion a bit more to use the rules in the right way.
"I think that will happen. I'd be confident that will happen. But I just hope they don't overthink that too much. And that there's more rules and regulations put in place.
"Because you want to be free to go out. It is a highly physical sport. The last you want is players going out only 90 per cent cooked and afraid to do something because it could be interpreted as being dangerous.
"We're all for safety and playing the game in the right way. From a player point of view the game is in a healthy place, there is not much need for change.
"Above all, we don't lose the elements of the game that has given us so much excitement. We can't lose that."