The way the game of hurling is gone now with more emphasis on movement and possession, there is a fear that more and more players will start to hang up the boots before they are 30.
Imagine, if you are 30 now, you are considered old. Why is that the case? It never was before. When you hit that number, it's nearly like a wedding. You know when you are at the table with a few characters and you have a partner for years and all the jokes start, "When will it be ye?", "How long more are you going to wait?".
Well, it's the same when you hit 30 in the GAA, the jokes start. 'You'll surely retire this year", "Look there's grandad after arriving".
Tipperary are the team everybody talks about. Brendan Maher (32), Paidi Maher (32), Seamie Callanan (32), Noel McGrath (30), Bonner Maher (31). They are considered the old team and the 'Class of 2010' are all hitting their fourth decade.
So I'll ask this question: Would every county out there not love to have a team of TJ Reids (33)? I think we all know the answer to that.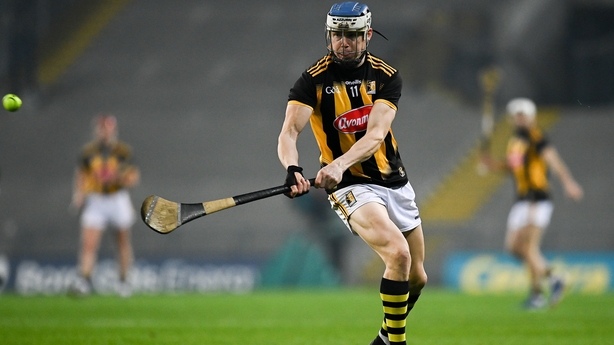 At no stage, have I ever heard anybody speak about the age of TJ. He is actually older then all the 'old lads' on the Tipperary panel.
Some people, me included, actually look at miles on the clock rather then the age of somebody. It's like having an '06 car with 100000km on it, and a 2012 car with 200000km, which car would you rather have? The one that has travelled less!
But TJ also defies that logic, not alone is he 33, he also has an incredible amount of miles on the clock!
He hails from an historically successful club in Ballyhale Shamrocks. Year on year they are either competing for All-Ireland club glory, or getting to the later stages of the club championship. Players who play for clubs not as successful get more time off to recover and get time to recharge the batteries.
On top of all that, he has a business to run and a farm to run. Having to do either of them without being an inter-county hurler would be difficult and time consuming in itself. His performances over the last number of years have been incredibly consistent, and his age has never come in for discussion, or at least not much.
Looking at his age, his miles, and his life outside hurling you would think that he would start to slow up, but thankfully that is not the case and long may that last. Last weekend, he scored 1-18, and 1-03 from play. Not just that, but his pace, athleticism, and desire looked to be as good as ever.
At no stage, have I ever heard anybody speak about the age of TJ. He is actually older then all the 'old lads' on the Tipperary panel.
So then I find myself asking the question, is this age thing just a myth? Unless you have injuries, or life situations don't allow it, I am beginning to think it is.
A lot of this is in the mind, believe it or not. I for one always said I would only give it 10 years and be out the gap! I was forced to stop after eight, but the longer it went on, the more I was enjoying it. Now maybe being part of a successful team helped, but the lifestyle had changed.
You look at various counties. Graeme Mulcahy (31), Patrick Horgan (33), Neil Mc Manus (33), Kevin Moran (34) and I could name a few more. All the players I have mentioned in this article, with the exception of Bonner, who has had injuries for the last two years, have starred within their own county set-ups. They're not just on the panel, they are actually starring!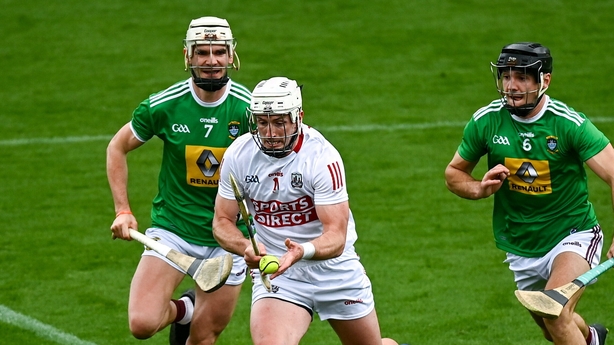 I have always been amazed how people judge some players on their age, rather then their actions. Actions speak a lot louder then words. TJ Reid's actions tell us what he can and can't do, not his age.
When player's actions start to slow down, they get caught in possession a lot etc, then maybe when you analyse various different things somebody's age could be a factor. But as long as players, no matter what their age, keep producing the goods on the field and their actions are showcasing that, then I don't see why their age should be a factor for anybody.
Yes, I do believe the days of lads playing into their mid 30's will be few and far between going forward. Having the likes of Tony Browne (40), Henry Shefflin (36) Donal O'Grady (35) still going at that age was quite incredible.
But then you look at the physical condition of the likes of Horgan and Reid and you wonder whether sports science and changes in lifestyle could see careers stretching into the late thirties.
Players start younger, they are brought into systems younger, there is a lot more games with round robin rather then straight knockout.
So really there are many factors feeding into why lads would finish earlier in this modern era. But rather then waving the white flag at the older generation and looking at their age rather then what they still have to offer, I think we should enjoy the fruits of some of the greatest hurlers to play the game, because as the radio ads say, when they're gone, they're gone!
We need your consent to load this YouTube contentWe use YouTube to manage extra content that can set cookies on your device and collect data about your activity. Please review their details and accept them to load the content.Manage Preferences
Listen to the RTÉ GAA Podcast at Apple Podcasts, Soundcloud, Spotify, or wherever you get your podcasts.