Richie Power is concerned.
For the first time he can remember, he is finding Gaelic football more entertaining than hurling.
This is not something we expect to hear anyone from Kilkenny say, let alone an eight-time All-Ireland winning forward.
"The last couple of weekends, some of the football games have been a lot more enjoyable to watch than the hurling," the 35-year-old, who retired in 2016, tells RTÉ Sport.
"It's getting hard to watch at this stage. I don't like the way it's going."
One of Power's main beefs is with possession-based game plans.
"The short passing in games, it's becoming more and more like football," he says. "Hurling is going down that road as well. Teams just don't want to give away possession.
"There's no real 50-50 or winning your own ball anymore. There's no ball being landed on a half-forward and half-back line. Teams are more or less encouraging other teams to take a short puckout and then filtering back towards their own goal.
"The main skills of the game are being pushed to one side and the more tactical approach is being taken.
"Even Kilkenny are going down the route, even though Brian Cody's teams were renowned for hitting long ball and fighting for possession.
"It's taking the art of catching the ball out of the game and it's a shame to see it.
"Tactically, the 15 against 15 doesn't really exist in hurling any more. You don't really get the classics any more, like our games against Tipperary in 2014."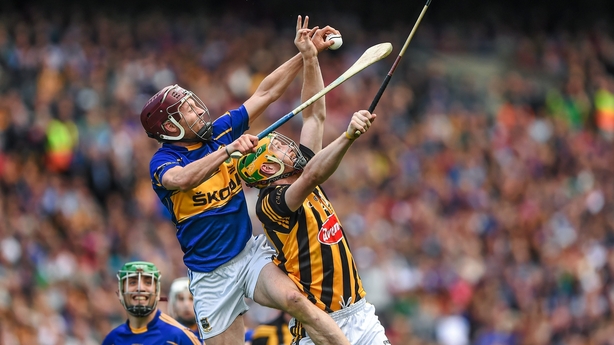 The year he recalls featured a foul on him in the All-Ireland semi-final - by Limerick's Donal O'Grady - that would now be punished with a penalty and a sin-binning.
Power does back the rule change awarding a penalty for a goal-scoring opportunity but he is concerned that it places too much burden on refs to make borderline calls.
He is firmly in favour of reversing the tweaked advantage rule, however, which has been singled out after a glut of frees in the three league games so far this year.
"The play should be allowed play out and then if there's no score bring it back," says the now Carrickshock manager.
"We saw (Dublin marksman) Donal Burke scoring 18 points against Laois, TJ (Reid) scoring 1-18 at the weekend. Some games are turning into free-taking competitions. Nobody really wants to see that."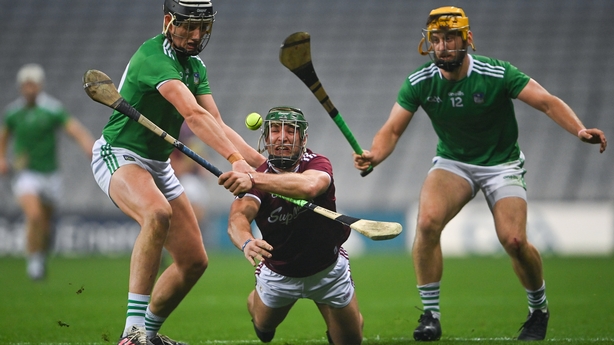 Power wonders whether that rule change might have been influenced by the success of a Limerick team he says have "brought the physicality of the game to a different level and tackle on the edge".
To him it's a familiar pattern.
"Back in '09 there was something similar with regards to Kilkenny. A lot of people were saying we crossed the line and were too aggressive.
"Similar changes came out and then there was the start of a league where you couldn't put a hand on a lad or you were giving a free away.
"Everybody wants to see the physical side of the game. Two teams going toe to toe and tackling fair but hard. Now, a fair tackle is seen as high or hard, whereas five or six years ago it wasn't.
"Lads have spent lockdown in the gym and it's useless to them. If they tackle on the edge it's a free and they don't know what's being blown for.
"Gearóid Hegarty tackles on the edge and is really suffering this year, the free count against him has been high.
"Players are nearly going to be afraid to tackle in case they give away a free. You're probably going to see a lot looser hurling in the summer as a result because players will be warned beforehand by the manager that they can't do what they were up until now.
"I don't know what they're trying to do but it's not enjoyable to watch. It's worrying."