RTÉ GAA analyst Kevin McStay says the "optics" will be poor if, as is possible, no finals takes place in 2021 across any of the four divisions of the Allianz Football League.
It was confirmed after the weekend's play that there'd be no finals in either Division 2 or Division 4.
The GAA decided prior to the competition that every county would be given a weekend off before the championship campaign commences.
Mayo and Clare, who collide in the Division 2 semi-final, and Louth and Carlow, who meet in Division 4 semi, all have championship games on the weekend 26/27 June.
However, there is a strong possibility that Division 1 and Division 3 could also see their finals written off. Dublin-Tyrone is the only match-up that will allow room for a final in the top-tier, while the prospect of a Division 3 final rests on both Derry and Fermanagh winning their respective semi-finals.
"It's a classic GAA one. We only start looking at the rules that govern the competition when we get towards the end of it," McStay told Morning Ireland on RTÉ Radio 1.
"The source document clearly states that there will be no league finals if any of the teams involved in them were to be out in the championship the following week.
"That has been well known for months. Maybe people didn't read about that but it was there.
"There is a serious upshot to it. It's likely that one of Kerry or Donegal will win their semi-finals and one of Offaly and Limerick will win their semi-finals in Division 3 which would mean that we would have no league finals.
"We know Division 2 is already gone and we know Division 4 is already gone.
"The optics of that are not great. It doesn't look great that we don't have finals in what is really a great competition for the lower divisions. If they're robbed of their finals, it won't look great."
In perhaps more important business, McStay sympathises with Galway manager Pádraic Joyce's anger at Monaghan being handed home advantage for their Division 1 relegation play-off.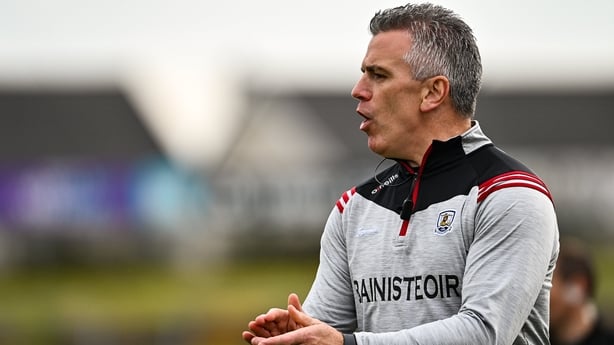 Galway, who finished third in Division 1 South, are set to be made travel to Monaghan - bottom of Division 1 North - on account of the latter playing two away games during their round robin campaign.
Incidentally, Monaghan had home advantage removed for their game against Armagh on account of their breach of Covid-19 restrictions.
Joyce yesterday slammed it as a "joke" that Monaghan should be awarded home advantage for such a crucial game.
"I think he has a case, I have to agree with him," says McStay
"In that same document I quoted earlier, they state very clearly that an open draw took place before competition to determine which two counties got home games right across the four divisions.
"Interestingly, none of the counties that were bold, vis-a-vis the Covid regulations, came out of that draw. So, they all got one home match, which they forfeited so they had to go to a neutral venue.
"If you got a bit of bad luck in an open draw, it's hardly right to go and square it in a very significant fixture coming down the tracks.
"I haven't seen it officially yet but I understand they are going to get the home venue. The fact that they would get that in a hugely significant game that's going to decide who stays in Division 1, and in the context that we are going to debate a new championship in August and your position in the leagues will be very, very important.
"Even if the regulations cover it, the optics, again, are terrible."