With a few minutes to go in tonight's Allianz League Division 1 North games, Armagh were top of the pile. The fact that Kieran McGeeney's side finished in the relegation play-off spots was testament to the drama that the shortened leagues have provided this season.
The two Ulster derbies ended on level terms tonight with Donegal reeling in a four-point deficit late on at the Athletic Grounds to secure a semi-final spot while Ryan McAnespie pointed brilliantly to earn Monaghan a draw with Tyrone in Omagh. Unfortunately a win was required so the Farney will also have one game to save themselves.
Division 1 South is to conclude tomorrow with Galway hosting Dublin and Kerry travelling to Roscommon, but we can already work out one play-off fixture.
No matter what happens tomorrow, Roscommon will finish fourth in the table meaning that Anthony Cunningham's side have a date with Armagh. Galway, Kerry and Dublin can all earn a semi-final date or still end up facing Monaghan in the relegation play-off.
The Division 2 action concludes tomorrow – although we already know that Westmeath and Down are set for relegation play-offs, but the Division 3 situation has been cleared up.
Limerick's impressive win in Wicklow secured a promotion semi-final with an in-form Derry while Offaly and Fermanagh are on a collision course after the Faithful county defeated Tipperary down the stretch while Sean Quigley grabbed a late score to secure a draw for the Erne county against Longford.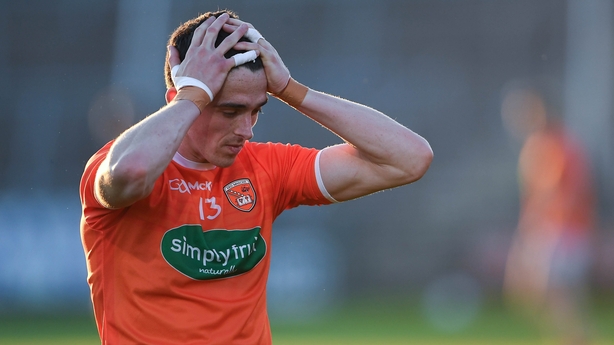 Amazingly, last year's Ulster champions Cavan and Munster holders Tipperary are one game away from falling into Division Four. Cavan must get past Wicklow while Tipperary will come up against Longford. The Division 3 venues will be decided by a coin toss.
Two late scores for Carlow secured a win over Wexford and that denied the Model men a place in the Division 4 semi-finals. In their place came Waterford and they, along with Carlow, will find out their opponents after tomorrow's fixtures.