Meath captain Shane McEntee made his 50th senior appearance for his county last weekend and feels while they haven't quite hit the heights of old in recent years they are a team improving all the time.
"Yeah I was surprised to hear that it was 50 games when the PRO lads from Meath got in touch last week," said McEntee.
"It doesn't seem like long ago since my first game which I'm pretty sure was an O'Byrne Cup game in Carlow. There's been ups and downs since then, obviously we haven't had the material success we'd all hope for, but I suppose overall I feel I've improved as a player and likewise we have as a team."
There's been plenty of setbacks between the likes of injuries and some poor performances but learning to deal with that and recover is all part of it.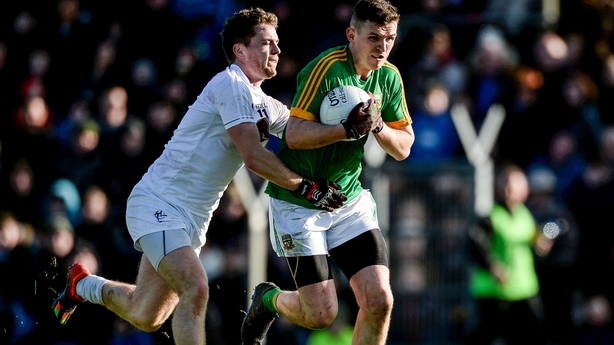 Having been put through his paces plenty of times both in training and on the pitch, the Dunboyne clubman was running around in another way when his first summer venture into the senior set up was confirmed.
"My first few games were in the O'Byrne Cup in 2016 under Mick O'Dowd. My first one was an away game in Carlow and not overly memorable. The second though against UCD is one I remember a bit better
"I went to college in UCD so I was playing against a number of lads I'd gotten friendly with over the course of my time there. I actually think I ended up marking my cousin James for periods in the game.
"I was a Cadet at the time too so I was in the middle of my induction training in to the Defence Forces. So after getting ran around the Curragh for the day I was collected to go to the game. I distinctly remember making a stop off in the McDonalds drive through in Newbridge on the way home to treat the lads who had spent the evening polishing my boots, ironing my uniform and getting my room in order for inspections the next morning.
"We have a good picture from when I got back from the match that makes a regular appearance in the Whatsapp group and brings back fond memories."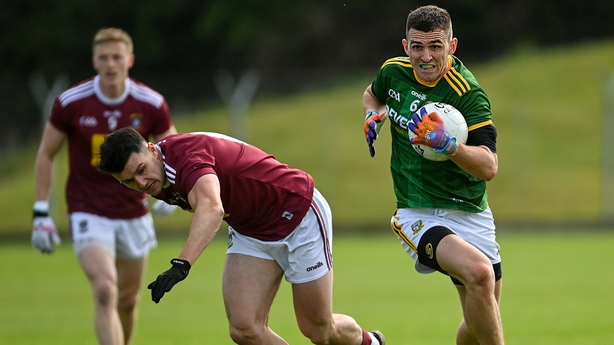 With Meath hoping for a swift return to Division One, they have already confirmed a play-off semi final ahead of their trip to Castlebar to face Mayo tomorrow. Wins over Westmeath and Down have left the Royals in a very strong position as they plot that course. With such a truncated league season a winning start was crucial.
"The start was massively important. It always is in any league as it sets the momentum but particularly this year with little or no margin for error. That brought a bit of tension to the first game and we possibly played a little bit like that but thankfully did enough to get a good result against a strong Westmeath team who have been very unlucky not to pick up points from their first two games.
"A return to Division 1 wasn't explicitly talked about as we try our best to focus on each game but I've no doubt it's in the back of everyone's mind. We've put ourselves in a position now to try and achieve which is as much as we could hoped for so far.
"As a team I think we learned a lot from our Division 1 campaign last year. A lot of lads got that exposure to playing these top teams for the first time and I suppose we learned a lot about how fine margins really can dictate results and your season."
In recent years the progression in Meath football has been steady despite a few speed bumps along the way. Having this season been awarded the important role of captain, McEntee believes they are improving all of the time.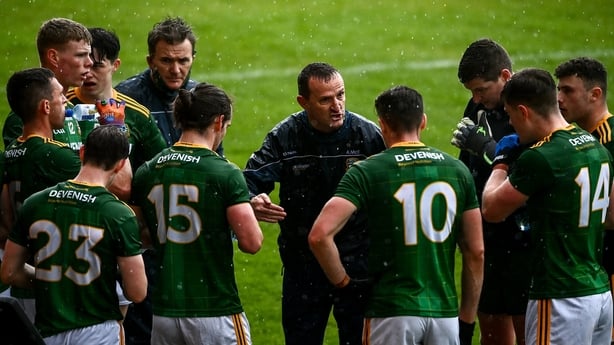 A play-off semi-final place is already secured for both sides but Sunday will still be another big opportunity for this young side to test themselves against one of the countries top teams.
"It's very difficult to predict future fortunes off one potential result. The Mayo game this weekend gives us a great chance to test ourselves against a team that has consistently been top two or three in the country over the last nine or ten years but we can't get too caught up in how the result goes, regardless of what it is."
The Allianz League may not be held in as high a regard as the adored championship season but a win on Sunday for this youthful Meath side would be a huge injection of self belief.