Roscommon inter-county footballer Rochelle Mullaney is affectionately known as 'Rocky'.
The obvious alliteration is the most likely reason for her nickname but, many who have played with and against the hardy centre back would argue that there are the characteristics of a battle-hardened fighter within the 27-year-old, too.
Yet on 15 February, the five-in-a-row senior county champion was faced with her hardest battle to date when she was diagnosed with stage three cervical cancer.
"My initial reaction when they spoke about chemotherapy was when it really hit home,' Mullaney told RTÉ Sport.
"You associate cancer with people who are really sick, they lose their hair, they're not able to do anything, that's the way I could see myself in a few weeks time once they started talking about treatments. I was obviously really, really upset.
"Firstly, I was not expecting to hear stage 3. As soon as I got out to the car I Googled 'how many stages are there in cervical cancer?' and four came up.
"That's the worst thing you can do. That made me way worse. I started to panic. I knew it had progressed a good bit.
"I didn't really know anything about cancer, I haven't had anyone close to me who has had it or anything. I was really frightened."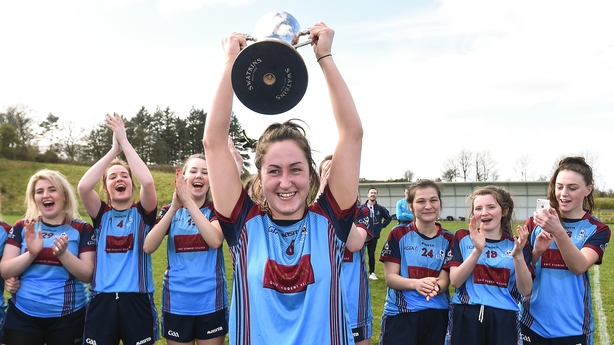 Like every GAA player, back in February, Mullaney's calendar was peppered with Zoom team meetings, home strength and conditioning plans, 5k runs and all the necessary evils to prepare for the inter-county season ahead.
By the second week of March, the only markings on her calendar were for daily sessions of intense radiotherapy and a Friday chemotherapy session.
"I had six rounds of chemotherapy and 35 sessions of radiotherapy in seven weeks," she explained.
"A few of my friends were asking, 'what's chemotherapy like?' and I told them it's exactly like you see in the films. You go into a day ward, you're hooked up to a drip and you're just sitting there trying to pass the time for a couple hours whilst this chemo goes into your veins.
"After my first week of chemotherapy, I was really sick. I got it on the Friday and then I came home from Galway and the whole weekend I couldn't get out of bed. I felt so sick. I had no appetite. That was my body just adjusting to it.
"When I went back in the following week they were asking me how I felt after the first one and I told them everything and they were able to adjust the medication. From then on I was on steroids for three days post chemotherapy and thankfully I wasn't sick after that."
March saw the highest number of women attending cervical screenings in a month since October 2018.
Despite the high uptake of women aged over 25 fulfilling their appointments, Mullaney feels that many young women still don't realise the importance of getting a smear test done.
"I remember getting the letter when I turned 25, I'm nearly 28 now. Anything kind of private like that you kind of don't want to be going to the doctor or the nurse so I put it on the back foot and never thought of it after that.
"If only I could wind the clock back," she said.
"As my gynecologist said, 'it's a silent killer'. Women get these letters and they mean to do the tests but to highlight the importance of it is to save a life, really."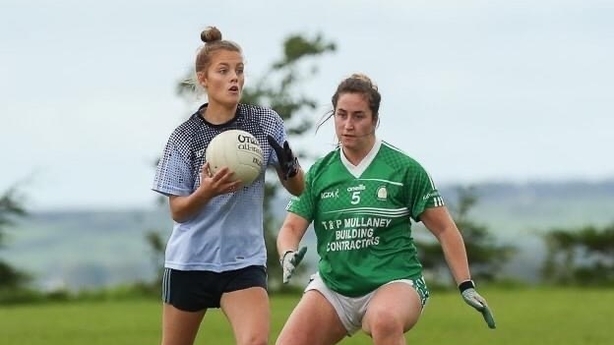 What began as a constant ache in her side, as an active footballer Mullaney thought she had pulled a muscle and that the soreness would subside over time.
After weeks of being in constant pain, she found herself unable to sleep at night with the agony.
In January after contracting Covid-19 through work she was coming to the end of her isolation period and had the time to acknowledge that something wasn't right.
"It was probably a blessing in disguise. I probably would have carried on working away until it got really, really bad. I had the time off to go and get it checked out."
Ex-Mayo All-Ireland winner Diane O'Hora is currently one game into her new role as Roscommon Ladies manager and although Mullaney has had to take a step back from the playing fields, she was on the sideline of Dr Hyde Park last week to see her teammates get a first round win over Fermanagh.
"[Diane] was one of the first public people I told. I kind of knew I could trust her. I told her in confidence of the situation and she was so good. She texted me every week and phone calls all the time.
"She just said not to panic, there's plenty of time for football.
"She said she wanted me involved in some lesser capacity so that either way the girls knew me and it'd be good. I was delighted she said that. I didn't know what was going to come with this treatment and whether football would be a no-go for 2021.
"Now, my role isn't really a role. I'm just kind of hanging around at training, doing the few drills and encouraging the girls from the sidelines.
"It's just great to not be in a hospital environment and be out with the girls and taking my mind off it. If nothing else, it's a great distraction."
Mullaney captained her club Kilbride in 2019 when they won their fourth senior county title in a row and is still itching to don the green and white again when the club championship rolls around later in the year.
"I don't want to give too much away for the other teams," she laughed.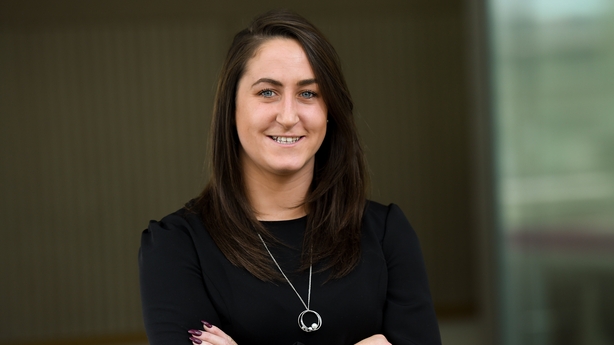 "I would hope to be back for the championship all going well. I've to go back in nine or ten weeks for a re-scan so it'll all depend on that. That'll be at the start of August and hopefully it'll be good news and I can kick on from there."
We've all seen that famous Rocky Balbao quote on smudged tattoos, printed t-shirts and framed posters; "You, me, or nobody is gonna hit as hard as life. But it ain't about how hard ya hit. It's about how hard you can get it and keep moving forward. How much you can take and keep moving forward. That's how winning is done!"
Rochelle 'Rocky' Mullaney's words pack a similar punch.
"Once my friends and family found out everyone was like, 'you're so young. You're fit and healthy'. That was kind of going over my head at the start. I thought, ye don't have a clue.
"Then the more I thought about it and the nurses were even saying, 'you do have everything on your side compared to an older person who might not be in the best of health.' I did start to believe that then and just say, do you know what? I'm young and I've got everything going for me. This is just a bump in the road."
Listen to the RTÉ GAA Podcast at Apple Podcasts, Soundcloud, Spotify, or wherever you get your podcasts.