There was a time – not too long ago – when the measure of a team's defensive capacity was dictated by the quality of their individual defenders. It was reasonable to make an assessment of how any team would cope with an opponent by looking at each soldier's ability to anticipate and compete for ball, to stay with a forward's movement and to tackle consistently and with purpose.
In the grand scheme of things, if you had four or five players with enough of those attributes, it was reasonable to expect to minimise the impact of any forward line.
The evolution of the game overall has changed our understanding of what constitutes good defending generally and completely changed the expectations around what "defenders" should be capable of.
Collective Defence
Assuming the players in defensive roles now are competent in the execution of their basics, the key components of a defensive structure are player connection and their understanding of danger. Both of those qualities have individual components from a team perspective but are fundamentally now collective in their nature.
In most structures there is a lead character, critical to how everything works. Within rugby this is referred to as the defensive captain but broadly speaking it is the player who senses danger earliest, understands how to address it and can effectively communicate both of those to teammates.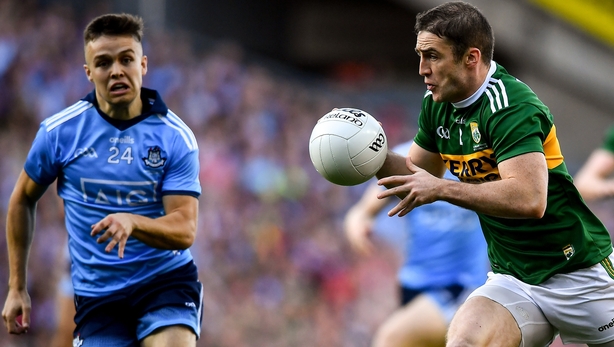 From a Dublin perspective, Cian O'Sullivan carved out his niche here under Jim Gavin but they have also developed the capacity of James McCarthy, Johnny Cooper, Philly McMahon and Mick Fitzsimmons to execute what is a central role to their structure. Dessie Farrell appears to want to add Eoin Murchan to that list of options.
Without question, Dublin have had the match and better of any attack in the country over the duration of their current phenomenal run. Often that has glossed over the fact that in the same period they have also been the outstanding defensive unit.
Leadership Vacuum
Kerry may very well now have the best attacking options in the country; 1-18 against the All Ireland champions is testimony to that. However, the expected title challenge this year won't materialise without significant improvement in how they defend.
They largely defend in more numbers than Dublin but how they defend collectively is some distance behind. Their awareness of danger as opponents build is poor and they don't have that defensive leader who can pull all of the team's strengths together to reinforce their defensive armour.
Thurles at the weekend demonstrated both gaps succinctly, particular if you focus on both first-half goals.
Case Against the Defence
Goal One: Dublin are pressed tight against the left sideline around the 45 and attack down that wing. Paul Murphy and Killian Spillane are sitting as covering players on the edge of their own D. Every Dublin forward is marked and two players are squeezing Brian Fenton on the ball. Everything appears under control.
Within five seconds Fenton and Kilkenny will have engineered space down the left wing before placing Con O'Callaghan in on goal after he spun in behind Tadhg Morley. All of that was excellent attacking play from Dublin but should also have been easily shut down from a Kerry perspective.
As the Dublin attack ignites down the left wing, neither Spillane nor Murphy react to the imminent danger. The existence of 30 yards of space in front of goal should have been warning enough but as O'Callaghan spins, both Kerry players are still on the edge of the D. Murphy reacts eventually but the gate is open long ago.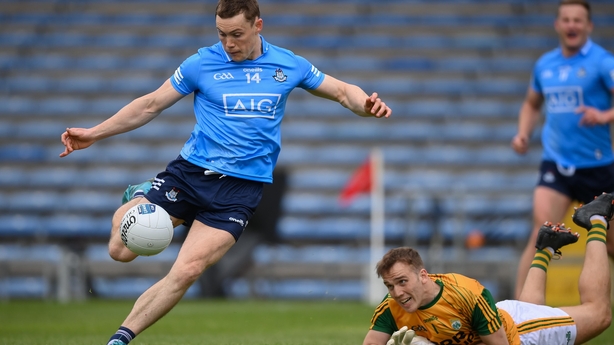 Goal Two: Eoin Murchan probes down the left wing and as he crosses the 45, Dublin's attacking options are marked tightly plus Diarmuid O'Connor, Paul Murphy and Gavin White have all dropped off to cover the centre. Everything appears under control.
Within five seconds, a simple one two gets Paddy Small away from his marker and bearing down on goal before he offloads for O'Callaghan to finish.
Once again, none of the three players who had given themselves the opportunity to deal with any danger that might arise saw the threat and consequently didn't react to help their scrambling teammates.
Sixth Sense
The defensive leadership of this current Kerry squad has been questioned from before Peter Keane's reign began. He will be frustrated that little progress has been made in developing a solution to that key role because, like any role or skill, it can be coached and learned.
The opening two goals Kerry conceded at the weekend would not have happened if James McCarthy had been in a green and gold jersey and set up in the same position as those various Kerry defenders initially. A leader in defence will read that danger and react before anyone else to close it down.
In the absence of a defensive captain who can mould others around him as games unfold, the overall "connectivity" of the team without the ball must be of the highest quality.
It may seem fanciful but defences in any team sport are built on invisible foundations of understanding and trust, developed through playing time. When any defence is stretched, players innately understand where the gaps are before they appear. That sixth sense for vulnerability and knowing how to attack it is the hallmark of any great defensive unit.
Kerry are still searching for both of those individual and collective solutions to their defensive frailties, despite the proximity of championship football. It seems obvious that a fully fit Peter Crowley would have gone some way to addressing their issues.
I wonder how many of those offensive options Peter Keane would swap now for a young Seamus Moynihan.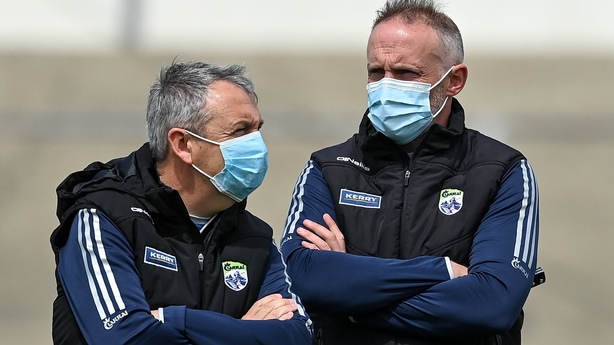 Undermining the Game
The erosion of the value we have traditionally placed on defensive skills has also been contributed to by the rule makers. For many years the subtle message underpinning our seemingly endless changes in the playing rules has been that the attacker is king. It is now convention that the man in possession should be advantaged at every opportunity and that the skills of the defender are somehow less worthy.
An attacker can now reasonably expect to be allowed eight or ten steps between plays of the ball if a defender commits the heinous crime of tackling. That hasn't been enough though and so we now have the attacking mark, lest an attacker who can competently catch the ball should have to shoot under pressure.
Amongst all of the tinkering with the game, the most fundamental problem has been astutely avoided: we still have no definition for the tackle in our game. The tackle has evolved through convention and assumption to a place where no-one really knows what will be a foul any given day. Add to that ambiguity the pace and power of the game now from when physical contests were first imagined on a Gaelic football pitch and there is no clarity.
The drip-fed message is clear – those whose opinion matters most want to see high scoring games where the "skilful" player is rewarded at every opportunity. We now have a playing environment where shadowing passes for tackling and skills that don't contribute to the creation of scores are diminishing steadily.
And so the game is where someone wanted it to be five years ago – high scoring and approaching non-contact in nature. It may now be a product that sells to the modern middle class as they decide which of the array of sporting options best fits their kids for the weekend but it has lost much of the physicality and sense of contest that set Gaelic games apart.
It is little wonder that the majority of coaching time is now invested in possession and distribution skills.