Longford GAA chairman Albert Cooney says his county are highly determined to meet the financial challenges of the season ahead.
It's hoped that a new fundraising drive on behalf of both the county committee and Club Longford could raise €250,000 in the coming months and go a long way towards meeting the costs of all Longford inter-county teams for the season ahead.
The Government provided €14m to the GAA and €1m between the Ladies Gaelic Football and Camogie Associations towards the running of their championships in 2020.
No figure has been given for this year but despite a shortened season, significant support is anticipated for each county.
Fundraising is one area where counties have suffered. Ongoing pandemic restrictions this year have already seen the county's annual race tent at Punchestown cancelled while another steady fundraising event, 'The Longford Lunch' which was held annually at Croke Park, was also called off due to public health advice.
The board has had to adapt with a view to getting its teams back at training and out on the field and keeping operations going.
"Like every other county in Ireland we lost all our revenue streams overnight," Cooney said.
"But like every other county we have been working extremely hard to try and make that money back and to stay positive.
"Right now it's still hard to plan too far ahead. We will be continuing to stream our club games again this year, we would hope crowds would soon come back and we also have help from Croke Park once more this year.
"In the meantime, we are trying to raise what we can. We have to think outside the box; it's as simple as that. The goal is that our current fundraising campaign will hopefully meet the costs of preparing our teams for the 2021 season. After that we will worry about next year. You can't bring the weight of the medium-term future down on you - it simply has to be about the year ahead."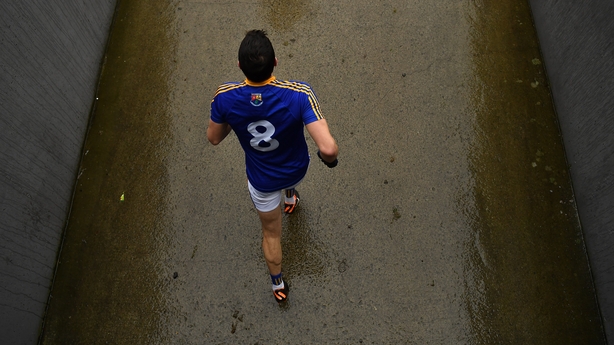 With that in mind the county board has joined forces with supporters group, Club Longford, to run a significant draw over the next 10 weeks.
"Tickets are €50, which we hope will be reasonable for some people, and we have given every club 50 to sell as well as going online and via traditional means with sales," Cooney says.
He added that next time Longford do a draw, they will help clubs with it: "We have found that already the link between clubs and the county board has tightened as a result of the campaign. It's not just about raising money either because in the future we will run this event again and we will give the clubs a cut of the revenue that we bring in.
"The clubs know this and they know right now we need all hands on deck and they have really bought into the whole thing.
"A lot of counties around us had gone with house draws and we wanted to do our own project."
Despite assistance from the GAA via the state, Cooney says they need the draw to fund the team's expenses.
"The key is to provide enough resources for our county hurlers and footballers this season and help them as much as we can.
"All in all, we are doing well financially considering the big hit we have had. Hopefully the restrictions won't sustain much longer and we can get crowds back into venues. That would be a massive help to us, even if we got a few hundred people in safely to games and worked from there."
It won't be entirely straightforward, Cooney expects.
"Well, one thing I have noticed so far with games at Pearse Park is that some of our older match day stewards, who would be entitled to go to games at the moment, have chosen not to go – even though they are vaccinated – because they still are not fully comfortable to attend just yet.
"I wonder will that be an early trend we see when the whole thing starts to open up eventually and seeing crowds return. I hope not but it may be the case for a while."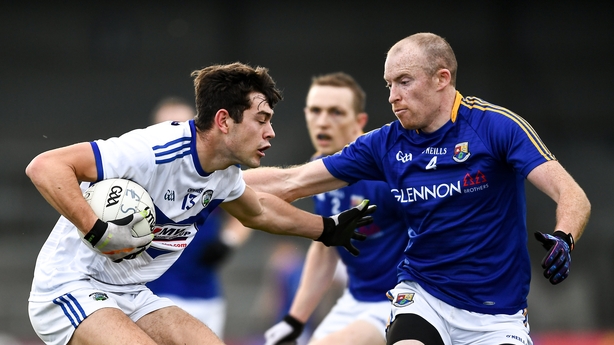 Cooney says that when life does approach a return to normality Longford will start to plan long-term again.
Right now, though, it's a case of meeting the demands for 2021 and keeping their finances as healthy as possible in the circumstances.
"Overall, in Longford we would need that match day revenue and the streaming income just to keep on top of things. If we can get those in the bank, we can get the year done and look forward to a greater re-opening next season."
The Longford chair says the people of the county are as keen as the clubs to support all county teams in whatever way they can.
"I think this will bring people together. It's a fundraiser that the people know we need. Our usual sources have been taken from us – and these were events that brought Longford people together, especially our Dublin branch of supporters.
"You can see, though, that people realise we need support and they are coming in behind us."