To say the least, it's been a turbulent week for the camogie world and there hasn't even been a sliothar pucked yet.
Just three days ago, 84% of inter-county camogie players were gearing up for a boycott of the Littlewoods Ireland National Leagues rather than preparing to tog out in their first competitive game of the year in a stance against the proposed Camogie Association 2021 fixtures schedule.
On the same day, Minister of State for Sport Jack Chambers announced a groundbreaking funding model of guaranteed parity between female and male Gaelic players would be introduced from this year onwards.
By Tuesday afternoon, following a 53% versus 47% club vote in favour of the split season, the Camogie Association had made a U-turn on their original proposal and the camógs of Ireland had been heard and represented in the most unprecedented manner.
'I couldn't believe it when I saw it. I thought, 'Jesus, this is actually happening,' four time All-Ireland winner Amy O'Connor said speaking at the official launch of the 2021 Littlewoods Ireland Camogie Leagues.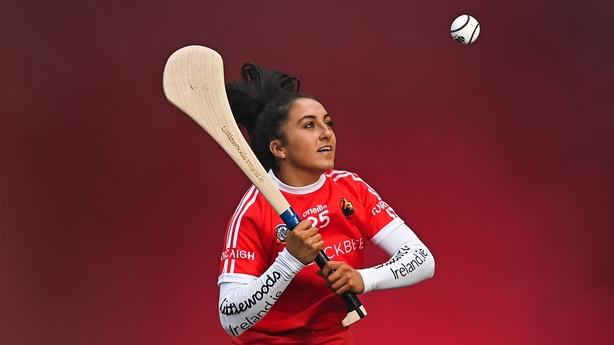 Under the current model of funding for gaelic games players, males receive €1,282 as opposed to €424 for their female counterparts with many female intercounty players of football and camogie noting how they 'pay to play'. The new allocation of funds will see €1,200 allocated per female player.
'It's huge for our sport. Yes, we will benefit from it so will the generations to come. It's equality at its finest and we're all thrilled with it,' said O'Connor.
'It probably didn't get as much attention as it should have, because of the controversy, but it is huge for women in general I think.'
The fixtures controversy was well documented in the national media since the Camogie Association announced it's 2021 schedule on the Sunday night of the May bank holiday weekend. The original proposal suggested an intercounty league, followed by a 4 week club window, followed by a winter intercounty championship which firmly went against the original vote of 82% of players in favour of the split season.
As players, supporters and the national media alike awaited the result of the deciding club vote, teams were in a state of training limbo just four days out from a potential start of the season.
'When the announcement was made that we were allowed go back training, we were all delighted and the league was given for the league and that's what we were looking for,' said the Cork All-Star.
'Players just want to be out on the pitch playing, they don't want to be listening to anything that's going on in the media.
'I think it's important for groups of players and inter-county squads to distance themselves from all that, focus on what's going on in training and try and avoid listening to all the social media content that surrounds all of that controversy. You don't need that.
'And while the preparation wasn't ideal, I know in Cork we managed it exceptionally well. It wasn't mentioned at training at all. When you were training, you were there to train.
'In Cork, we would always have that attitude. You're preparing for games. Every training session is as difficult as the last one, so we were preparing as best we could. We made it pretty clear what our stance on the whole situation was but we were still training to our maximum.
'If there was a game this evening, we'd have been ready for that.'
The Camogie Association confirms split-season after 53% of clubs surveyed vote in favour of that structural model - @MartyM_RTE reports from Croke Park pic.twitter.com/hc1BbnHVsX

— RTÉ GAA (@RTEgaa) May 11, 2021
In a Littlewoods Ireland survey conducted in April 2021, 89% of adults surveyed said they couldn't name a current inter-county camogie player.
'I was and I wasn't shocked. It's an astonishing fact that 89% of the country can't identify a senior inter-county camogie player. That's unbelievable,' said O'Connor.
'When you're in the camogie bubble, you can't really understand how people can't recognise a county player but hopefully that fact will trigger people and urge them to support these women more, to support camogie more.
'Going back to the funding, that can only improve players and improve exposure. Having such a brand like Littlewoods to commit so hugely to camogie is unbelievable too. They've been exceptional sponsors over the last five years and what they've done for camogie is amazing.
'I'm really excited to see this campaign, it's their biggest campaign yet. They couldn't be doing any more for camogie, promoting it in a positive light and I feel like they really represent what us camogie players are trying to achieve, trying to get the fact out there that our players are fast, athletic, as is the sport and that these are strong women, both on and off the field.
'I really think that they're getting that message across. It's brilliant to see.'
Cork begin their 2021 campaign this Saturday against Tipperary without stalwart and 11 time All-Star player, Gemma O'Connor who despite suffering a punctured lung last year, played her last game for Cork in the All-Ireland semi-final in November.
'It didn't end the way I would have loved for it to end for Gemma. Gemma was my hero growing up and probably still is to this day. When I was 12 or 13 I still have a hurley signed by Gemma,' said the 2020 Cork Captain.
'She's inspired a generation of camogie players. In my opinion, she's the best camogie player of all time. I don't think anyone will ever come close to her.
'We'll miss her terribly on and off the pitch and we're sad to see her go. I'd be saying she probably had another few years left in her and she'll kill me for saying that.
'I'm very proud to have played with her and it was an honour to have played with her.'
Listen to the RTÉ GAA Podcast at Apple Podcasts, Soundcloud, Spotify, or wherever you get your podcasts.