I've been called a lot of things over the years, but 'Chicken Licken' is a new one on me.
A piece in the Irish Times this week claimed that I feared hurling's sky was falling down.
"The Chicken Licken tendency was seen on [Allianz League Sunday] when Shane Dowling criticised Cork referee Colm Lyons for awarding a free just as Conor Boylan was scoring a point," wrote Sean Moran.
I outlined why I believe the advantage rule will not work. I showed Conor Boylan putting a ball over the bar, and the play being called back for a free. What I didn't show, and I should have, was where the free ended up going. Wide is the answer.
That is not criticising Colm Lyons; that is criticising the rule.
Players, referees, pundits, hurling people in general, cannot understand why this 'no advantage' rule was brought in.
I think it is just shambolic.
We need your consent to load this comcast-player contentWe use comcast-player to manage extra content that can set cookies on your device and collect data about your activity. Please review their details and accept them to load the content.Manage Preferences
This reminds me of Gary Neville and Jamie Carragher going to town on the Super League debate on Sky Sports. Create so much fuss that it will have to be dismantled. And I think the same about this.
Ted Walsh did a very good interview a number of years ago. Richard Johnson won the Cheltenham Gold Cup on Native River and he got fined €5000 and was suspended for 10 days for excessive use of his whip.
Ted was furious, and he went on to say: "If it looks wrong, it is wrong, and that wasn't wrong. If you don't like racing, go and watch Peppa Pig."
So what's my point? What looked wrong over the last few years? The cynical fouling did. It may need tweaks along the way, but it's a good start! And it was wrong. What didn't look wrong? The previous advantage rule. So why change it?
Example: I burst out of defence or midfield at speed, [I rarely burst anywhere at speed by the way], and I have my inside forwards making lateral or diagonal runs, creating space for them to run into.
I have runners off the shoulder. I have created the overlap. I get a belt of a hurley, a high tackle, but I can continue on. The runners are still there, the space is created. Now I get to deliver a ball. The advantage is with me and my team-mates.
I deliver the ball into space to my inside line. I pass the ball to the runner and they put it over. No free, a good score, all to our advantage. That's what was happening.
Do you know what is going to happen now? Teams are going to use it as a tactic to get their forwards to foul teams in their full-back or half-back line. Why? Because then they can't break at pace, they can't play the ball through the lines, and they can't create the overlap.
Give away a free back there, it won't be scoreable, or very few will be, teams can retreat and close off space to the forward line and it becomes a 50/50 all of a sudden. Obviously, teams are going to try tackle first and win back possession, but if a player breaks them... watch this space, they will pull a jersey, trip someone, etc.
Obviously, the further up the field a player gets, the less likely teams are to foul as they will be in scoring positions.
How many times have we seen this scenario in the last few years: a player knew he had an advantage, took a shot knowing that if it went over, great and if not he had the free?
Loads of times.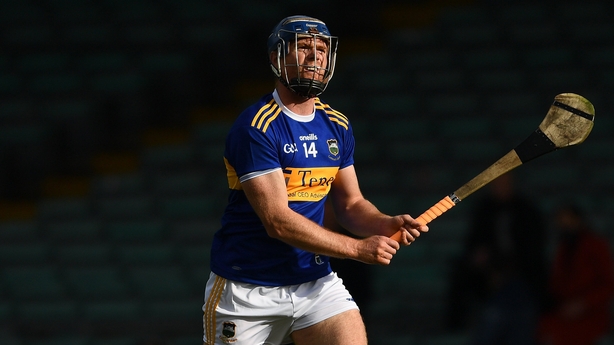 That Irish Times article asked the question 'What if Conor Boylan missed?'.
Sure it's simple. If he missed just do what was always being done, bring it back for the free. Not rocket science, really.
Even at times as a free-taker, you could see a forward getting fouled 50 yards out near the sideline, but would hope he would continue and maybe put it over as would have been a difficult free. At least you would get two shots at the goal before, now you only get one. Can anyone understand how that gives an advantage to a team?
It's like buying one ticket for a raffle, or two tickets for the same raffle, what gives you a higher chance of success? Two tickets of course. Just like you would rather two shots at the goal.
Joanne Cantwell told us the rule can't be changed for a year - but if players and managers, as well as referees, reportedly, are unhappy with the rule and concerned by its impact, surely something can be done.
I would be a traditionalist, but I am open for change. I am open to what makes the game of hurling better. I think the sin bin rule will improve the game. But I think this new advantage rule will destroy it. Destroy it as a spectacle, destroy it as a game, and destroy the atmosphere at games when they do return.
We all make mistakes, but it's the person or people who realise they made one and fix it that you respect more.
Until such time, the hurling sky is falling down, as far as this Chicken Licken is concerned.
We need your consent to load this YouTube contentWe use YouTube to manage extra content that can set cookies on your device and collect data about your activity. Please review their details and accept them to load the content.Manage Preferences
Listen to the RTÉ GAA Podcast at Apple Podcasts, Soundcloud, Spotify, or wherever you get your podcasts.