While some high-profile foes have hogged unwanted headlines during the long (oh, so long) off-season, we've heard little enough out of Mayo in recent months.
There was that glut of retirements in early January, as heartsick Mayo fans awoke every morning to discover another of their beloved old soldiers had called it a day.
But otherwise, Mayo have kept their heads down - much like the majority of set-ups. In previous years, when there might have been scope for some quiet time, they gamely managed to remain in the news thanks to managerial putsches and comedy county board dust-ups. But not this year. All told, it must be the longest they've spent out of the glare of the national spotlight since about 2010.
The last we saw of them was the 2020 All-Ireland final - their fifth All-Ireland final loss in nine years.
From the outside, one had the sense it was the least painful of those defeats, partly because the surrounding narrative concerning Dublin's supposed invincibility had left Mayo supporters braced for the blow, but also because of the sorry circumstances of the event itself, the absence of crowd and all the usual fanfare that comes with All-Ireland final day.
Cillian O'Connor - nominated for Footballer of the Year after a bravura string of performances from October onwards - said the disappointment was no less acute but he acknowledged that the lack of ceremony made the aftermath somewhat easier.
"The disappointment is the exact same," O'Connor told RTÉ Sport on Monday.
"You've got your goals individually and as a group, and then either you achieve it or you don't. So that disappointment or satisfaction isn't going to change.
"But the small trimmings and the bits and pieces that you probably don't have to do, that was probably a bit of a blessing in our situation.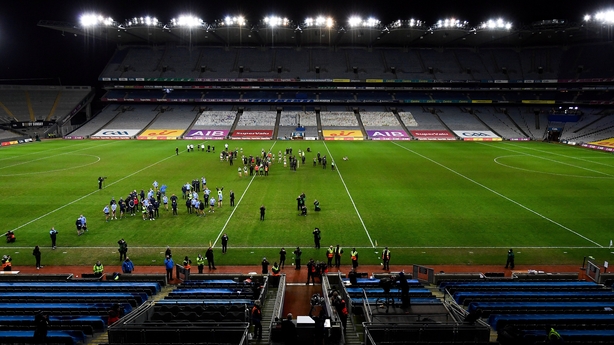 "So it probably was that bit easier to get out of there and, you know, re-convene as a group in the hotel for a socially distant meal and be on our way. Ah it was fine, look, it wasn't long before we were back chatting again on Zoom about next season. So it probably was pretty easy to park it."
It was O'Connor's sixth appearance in an All-Ireland final, including the 2016 replay, since 2012. There's no escaping the reality that 2020 was totally unlike any of the others.
"It was very different. There definitely wasn't that sense of grandeur or occasion about it. It was just stripped back really to the bare bones of what it was and just a match, you know, same as any match that could have happened up and down the country, so that was a bit unusual.
"To be honest, I was more aware of it in the hour before throw-in when there's nobody around and it's quiet and there's no music blaring out or whatever.
"And the roar of the stadium and the roar of the crowds wasn't there. But once the ball is thrown in I don't think it made much difference because you get so immersed in the game then and who you're marking and who's kicking the ball to you or whatever."
The fact that the new year arrived so soon after the game made it easier to move on.
"To be honest, it wasn't any harder because the end of the year was coming, we were getting to spend some time with the family," says O'Connor.
"Everyone is different, but I was able to park it quite quickly, analyse it, take what I could from it and move on.
"I guess the fact that we were moving into 2021 straight after it, it almost felt like a line had been drawn in the sand at the turn of the year.
"And then when you're talking to those younger players, all they want is 'When are we back?', 'When are we going to be working on this?', 'Who are these guys who have been brought into the panel?', 'Is that guy retiring?', 'Is this guy in?'.
"The conversations were about the 2021 season very quickly. It wasn't hard."
O'Connor himself finished the year picking up his second All-Star and being nominated for the Footballer of the Year award. In the ludicrously high-scoring semi-final against Tipperary, O'Connor broke a 60-year-scoring record for an individual championship game, ratcheting up 4-09 (4-03 from play) as dense fog enveloped GAA HQ (and briefly caused James Horan to worry the game could be abandoned).
Whether the empty stadium contributed to the madcap openness of the game itself - "there's probably a study in that somewhere," admits O'Connor - the record breaker himself wasn't too conscious of the scoring statistics during the game.
"I was just thinking, 'What's the gap now between us and Tipp and how long is left? Are we home and hosed? Are we safe?'.
"As it turned out, we nearly weren't so that's what was going through my head: get us home, get us far enough ahead that we can kind of breathe a sigh of relief.
"It was just an unusual enough game in that there was a load of goals from both sides - I don't know what that was down to really. Look, I tapped in a couple early on that Tommy and Aidan put on a plate so I wouldn't be taking any credit for those."
While the blitz of retirement announcements - Chris Barrett, David Clarke, Keith Higgins, Donal Vaughan, Tom Parsons and Seamie O'Shea all moving on - gave an end of an era feel to the post All-Ireland longueur, O'Connor points out that Mayo had already undergone a transition, blooding a host of young players in the 2020 season, with Oisín Mullin (the eventual winner) and Tommy Conroy being nominated for Young Footballer of the Year.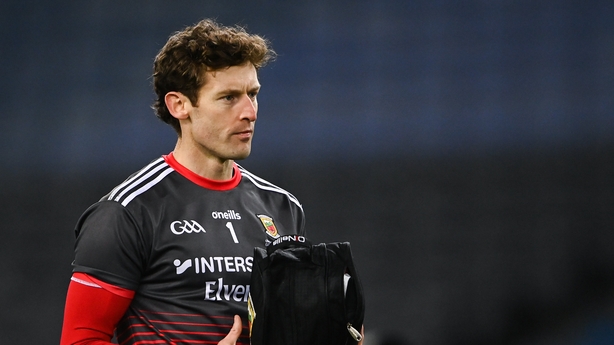 "In one sense, it was the end of a couple of players' careers who have been great friends, and great role models for young people in the county, and great servants to the jersey. So obviously, it's sad when you see them move on.
"But I wouldn't say it was the end of an era really because in the previous season, you know, we probably would have been very conscious of all the young players that have come into the team and nailed down places.
"There's a couple of players for example there that were nominated for Young Player of the Year. Oisin, Tommy, and Eoghan amongst others.
"So I suppose, there was a bit of both. There was a tinge of sadness with the lads moving on, but, at the same time, there was also a bit of regeneration and a sense of new life about the team when the guys were coming in."
Mayo's timely burst of form in late autumn failed to keep them in the top tier of the league and thus they're plonked in Division 2 (North) for 2021, commencing the shortened campaign against Down in mid-May.
Inter-county training is officially back since last week and O'Connor, like so many others, was "buzzing" to return to group session after months of Zoom meetings and solitary training.
"You had to try and strike a balance between staying in contact with each other but not staring into a screen every evening after work, making it a bit of a chore that people didn't want to do.
"We kept in touch. I think it's a lot easier once you have a date that you can return to training that you can look forward to.
"It makes everything a little bit easier and you can work backwards from that. Buzzing to be back on the pitch, knocking a ball around. The weather the last few days is an added bonus."
While the solitary kicking drills were right up O'Connor's alley - "Training on my own, I bring the headphones, I'd be quite happy" - the solitary running was more of an imposition.
"You'd hear the rumours or there'd be bits on WhatsApp about who's going well or who's been spotted doing an extra bit of running," says O'Connor.
"You're curious to see if the rumours are true and if your man is putting up these times or if he's doctoring the Strava a small bit or putting up fake times. There's no hiding now that we're all back together. No, it's great that bit of craic back in a group, it's hard to beat."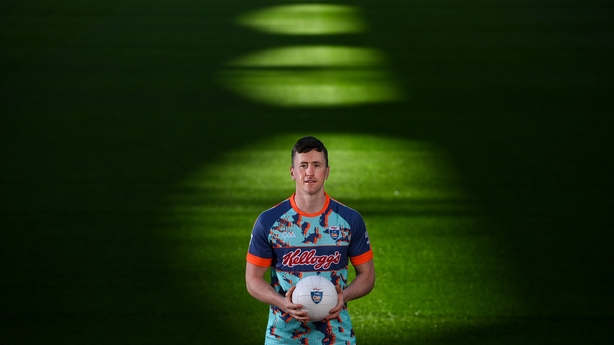 And now for the most vexed question of all.
Was he alarmed that those teams (Dublin, Monaghan, Down) collared for training during lockdown were stealing a march on the rest?
"Ah, no, to be honest, like, ever since I've been playing you'd always hear bits and pieces about what Team X are doing and what Team Y are doing and they're training 10 times a week and this is the type of trend they're doing.
"I think very early on, you realise, you know, it's pointless, listening to any of that. We'd be very much inward focused and just worried about what we're doing inside the four walls themselves and what training plan we're sticking to, you know, individually, over the last few months and now collectively.
"So no, the lads wouldn't even be wouldn't even be chatting about it, to be honest because, you know, 90% of what you hear is not true, usually. So we haven't wasted any energy chatting about other teams."
Kellogg ambassador and Mayo Football Star, Cillian O'Connor was on hand to launch the 2021 Kellogg's GAA Cúl Camps and will front the 'Cúl Start' campaign alongside Kilkenny Camogie Star, Grace Walsh with a range of social video content to be delivered across Kellogg's social channels throughout the Summer.