Former Galway manager Micheál Donoghue believes the GAA should allow teams to make unlimited substitutes during the upcoming Allianz Leagues to account for the lack of lead-in time.
Inter-county training can resume tomorrow, for those who have followed the rules at least, after a four-month gap due to Level 5 Covid restrictions.
Mid-half water breaks were introduced last year but the 2017 All-Ireland winning boss thinks allowing sides more than the standard five switches in both codes would help to avoid injuries in what will be a hectic period.
"They're back this week, it will be three weeks before the league commences and you're straight into a five-game programme over six weeks," Donoghue told RTÉ Radio's Sunday Sport.
"Up until now players would have been training on their own so the biggest things for the management teams would be to get everyone up to the same level.
"I'd like to see the GAA saying for the duration of the league that there could be unlimited substitutes, so that management are afforded the opportunity to use as many players as possible.
"When you're coming back into training like this, everything is coming so quick. You don't want players to get overloaded or pick up unnecessary injuries.
"The league, particularly this year, is just going to be about getting ready for the championship."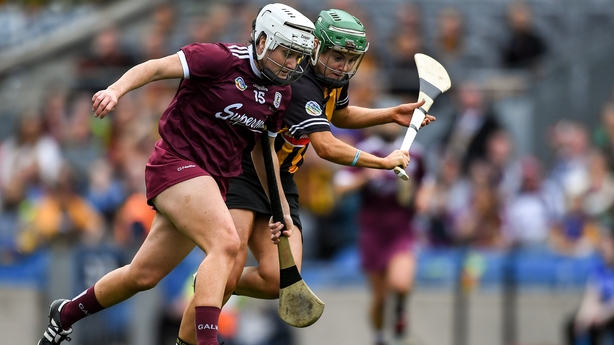 In camogie, seven subs are allowed in league games, and former Limerick star Aoife Sheehan is most interested in seeing how the changes voted in at last week's virtual Congress will play out.
Under changes to playing rules first trialled last year, players can no longer handpass a goal or deliberately drop the hurley, while minimal physical contact is now allowed. An indirect free can be taken from the hand inside your own 45 – by the player fouled – and penalties must be struck before the 20m line.
"A lot of the rules are coming more in line with hurling. That's really welcome.
"The main thing is the minimal contact. It's not clearly defined I think.
"Depending on which referee is refereeing the match, their interpretation of that rule…
"I think we're going to be talking about variances of this rule and how it's interpreted.
"Some players are stronger than others. If I get a shoulder from Player A one week and a different player another week, is one of those a free because they are stronger as opposed to not?
"I'm glad that is has come in but it could nearly go the same as the hurling, it's as shoulder and one foot on the ground. I think that would be welcome more by players."